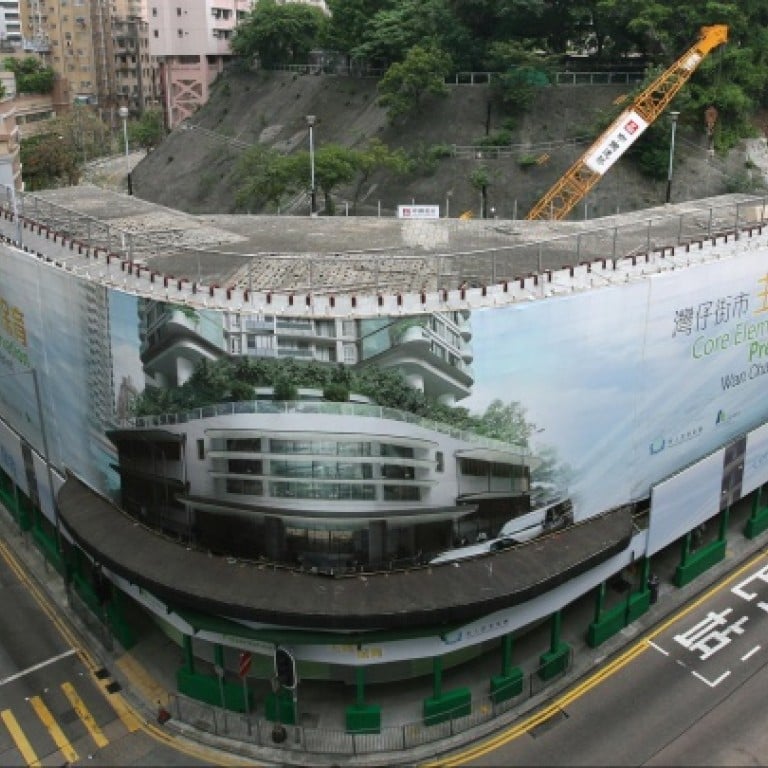 Letters to the Editor, May 29, 2013
I find it hard to understand how Peter Lok, in his letter ("Nomination process not negotiable", May 20) could reach the conclusion that my article ("The key step", May 8) was, in his words: "meant to persuade the government to get rid of the nomination of candidates in the election of the chief executive".
I find it hard to understand how Peter Lok, in his letter ("Nomination process not negotiable", May 20) could reach the conclusion that my article ("The key step", May 8) was, in his words: "meant to persuade the government to get rid of the nomination of candidates in the election of the chief executive".
On the contrary, the purpose of my article was to highlight the need for major changes to the composition and electoral arrangements for the 2016 Legco in order to pave the way for the establishment of the nominating committee in 2017 and election of all Legco members by universal suffrage in 2020.
I and my colleagues in Hong Kong 2020 have stated publicly our firm intention to formulate proposals that conform strictly with the terms of the Basic Law, including Article 45 which provides for, and I quote, "selection of the chief executive by universal suffrage upon nomination by a broadly representative nominating committee in accordance with democratic procedures".
Seeking to establish a process of screening of candidates, to ensure their acceptability to the central government, would be totally at odds with both the letter and the spirit of Article 45.
Anson Chan, Happy Valley
I refer to the report ("Excessive building codes 'may ruin' Central Market", May 25).
It is not only excessive building codes but also Hong Kong's uniquely excessive approach to preservation that is ruining what little now remains of Hong Kong's once impressive built heritage.
We have developed a culture of "top hat" conservation, whereby massive modern structures are placed over the original building, so that the new dominates the old, thereby rendering the original style insignificant and irrelevant.
It is a policy of development disguised as preservation, which panders to the property tycoons, and gives little respect to the existing structures.
Hong Kong should decide either to demolish and develop, or simply retain and maintain without such overwhelming embellishments.
From the illustration that accompanies your report, it seems that Central Market will suffer the same plight as Wan Chai market, the former marine police headquarters in Tsim Sha Tsui, and the guardhouse of the former munitions store in Justice Drive.
I would rather see these old buildings demolished than have to witness the stripping of their integrity and dignity.
I refer to the report ("Anger after Cathay emergency", May 26).
We never wish to disappoint passengers for any reason. We apologise to any passenger on this flight who feels our communication could have been handled better.
In reviewing the situation, we can only be proud of our crew, who reacted as they have been trained in getting the aircraft on the ground safely [in Bangkok].
There, it was determined that no emergency existed and thus no evacuation was necessary. Ground personnel then began the process of transferring passengers from the remote parking bay to the terminal via coaches.
That started 37 minutes after the plane stopped, not 90 minutes as was stated in the article.
Upon arrival at the terminal, we did apologise and several announcements were made to help passengers understand how they would be accommodated. Meals were also served at this time.
We arranged for all passengers to get to their destinations.
It should also be mentioned that a very fine aircraft was maligned in the story.
The Boeing 777-300 is an excellent aircraft and in fact we were its launch customer. The average age of our Boeing 777-300 aircraft is 12 years. Sixty of them operate in airline fleets around the world, with every single one of them still in service and performing admirably.
They are an excellent aircraft and have safely travelled millions of kilometres. We are proud to have contributed, and continue to contribute, to that admirable accomplishment.
I refer to the report, ("Vice-premier laments rude tourists", May 18).
It seems that, wherever I go in Hong Kong, I now see visitors from the mainland.
You see them in restaurants, taking photos of each other and in designer shops, checking out things like Louis Vuitton bags.
I accept that there has been a positive side to their presence. Through their spending, they helped keep the city's economy afloat when it was struggling. We gained in particular from their love of shopping.
However, many of them do behave badly in public, especially when they talk loudly and also spit and I do sometimes find this annoying.
You also read stories of Chinese tourists behaving badly when they go abroad. At the same time, these visitors say they have often been treated badly when they visit other countries, which raises the possibility of them being victims of racism. However, I suspect that bad behaviour on their part does lead to negative responses when they are in foreign countries.
When I was visiting Turkey, a waiter in a local restaurant asked me if I was from China or Hong Kong. When I said Hong Kong, you could see the relief on his face.
In Spain, a friend of my mother was subjected to racist abuse because she was Chinese and had to walk away.
I am glad that a senior official in the central government has finally spoken publicly about this issue and I agree with the comments of Vice-Premier Wang Yang , who said some mainland tourists were "talking loudly in public places, jay-walking, spitting and wilfully carving characters on items in scenic zones".
This kind of bad behaviour is damaging China's international image. Netizens have also written thousands of comments on this issue, some of which have been very strongly worded.
My grandparents often recall how tough life used to be and how people had to work hard to survive. At that time, no one really cared about etiquette. Maybe people just need to be given time to learn to change their ways. I hope they will be able to correct their behaviour in the future.
However, other countries should also accept that their citizens are not blameless when they go abroad. I have seen Russian and British tourists in Hong Kong in the past whose behaviour was embarrassing.
There has been an increase in the number of "secrets" pages on Facebook.
It started with university students and then spread to secondary schools.
Students can, for example, share jokes and things that are bothering them, without having to reveal their identity. I think these websites can enhance the sense of community within a school.
They also give teachers the opportunity to read complaints about the school and perhaps make improvements if what is being said is valid.
The websites help university students and secondary school pupils have a better understanding of what is going on in their institutions.