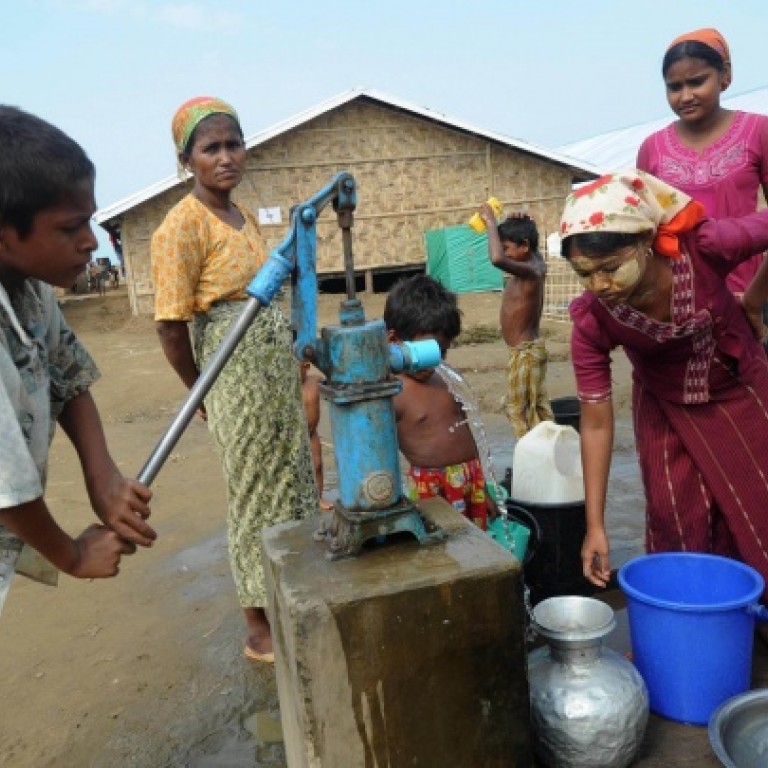 Letters to the Editor, May 31, 2013
Gina Chan Fung-chun ("Unbiased ruling for island waste site", May 25) is right to be suspicious of the Environmental Protection Department's motives in choosing Shek Kwu Chau, which is so obviously the wrong place to build an incinerator.
Every point in the department's own environmental impact assessment (EIA) made it quite plain that it is the wrong place.
Moreover, when the department chose Shek Kwu Chau, it had no idea of how much extra taxpayers' money would be eaten up in capital or running costs. What kind of site selection process is this?
I note the department's recent "blueprint" shows pictures of Shek Kwu Chau, although of course no decision has yet been taken.
This is an old government trick, and a sign of panic - when all else fails, pretend something is a done deal and then just hope it can be slipped through without anyone noticing.
Also, the frenetic efforts by the department's Elvis Au, through these columns and elsewhere, to defend this indefensible choice just show how desperate the department is.
Also, the EIA contained details on wind direction which conflict with those of Hong Kong Observatory. Why? What forces and pressures are being put on the department to choose this site, a site which will trash an unspoilt island and gobble up taxpayers' dollars faster than any other choice, and why?
We taxpayers deserve better.
I would like to express my views on the plight of the Rohingya community in Burma.
These unfortunate people are being kicked from one place to another like a political football.
The countries involved in the game are Burma, Bangladesh and, to a certain extent, Thailand. Their homes have been attacked by Buddhist extremists and their places of worship set alight. Women and children have been the victims of attacks.
The three countries I mentioned are members of the United Nations, so why is the UN not taking the plight of the Rohingya people seriously?
If this problem is not tackled in a practical way we might see the spread of another form of terrorism that nobody wants.
We should remember that we are all living in and part of this global village.
Secretary for Security Lai Tung-kwok is taking a lot of heat for advising that women should drink less to avoid being assaulted or raped.
I don't believe Mr Lai meant to add salt to victims' wounds and did not insinuate that most victims somehow invite an attack through their "provocative" manner of dress or when drunk.
I think he was simply reacting as a caring parent would when advising his children to be careful when crossing the road, not to stay out too late, to choose your friends carefully, or not to put yourself in a situation where you are vulnerable (for example, drunk).
Our society sends conflicting messages. Images of models or actresses in revealing and seductive poses are displayed daily on billboards, magazines and television screens. Might this not stoke the wrong desires in wayward men?
These styles of dress (or undress) establish what many will perceive as society's standards of beauty and desirability. Liberal mores have elevated coarse vulgarity. Yet we are offended when someone cautions us not to send the wrong message or place ourselves in the lions' den.
Outraged by Mr Lai's remark, Liu Pui-shan, director of the Hong Kong Federation of Women's Centres, said, "It's like blaming the banks for putting too much money inside the vaults if they get robbed" ("Security chief blasted for rape remark", May 16).
I would say that we should not blame the bank for having a lot of money when they get robbed, but you are unlikely to see a bank transporting its money down the street in a topless sports car.
I am not playing down the evil deeds of men who commit these assaults. And the 60 per cent increase in the number of rapes this year is alarming. It is vital that police step up efforts to arrest the assailants. What is being proposed is common sense - Survival 101.
The problem calls for addressing both sides of the coin, and for us to join together instead of taking sides.
I agree with Clare Leung Tsz-Kwan ("Schools focus too much on exams, May 23) and Angus Chan Chung-sing ("How to make English more enjoyable", May 16), that a more flexible approach to English learning would benefit students.
As a native English-speaking teacher, I have witnessed teaching practices that many in the West would deride as soul-destroying.
However, I think outdated teaching methods are hardly the only culprit when it comes to deteriorating English abilities. Also responsible is the attitude of many students that reading books - one of the best ways to acquire language skills, whether English or Chinese - is a form of work and not a source of joy.
Such an attitude is formed at an early age and parents can hardly fault their children for not reading for pleasure if they won't read themselves.
Derek Currie's speed and "the big Water Buffalo" Walter Gerrard's heading skills were the most impressive attacking tools of Seiko that brought delight to Hong Kong football fans like me and K. Y. Tsui more than 30 years ago ("HK football heritage has tartan hue", May 25).
Currie went on to make a career after football with Carlsberg.
Despite their influence and popularity, the status of local football remains low more than 30 years after their retirement from the game. Hong Kong cannot compare, for example, with Japan, which manages to export skilful players to Europe.
Shinji Kagawa has carved out a successful career there, playing for Borussia Dortmund before joining Manchester United. Atsuto Uchida plays for Schalke 04 and Keisuke Honda plays for CSKA Moscow.
Kagawa is only 1.72m tall and Uchida is 1.76m, well below the average height of players in Europe. But clearly these Japanese must have some qualities, including being tough psychologically, to be able to do well against players who tower above them.
The Hong Kong Football Association should look into and try to learn from Japan's success story if we want to improve standards.
In your editorial on tourism, you refer to the need to add new attractions ("Making local HK a main attraction", May 22). Instead, I would suggest something more basic - being courteous and helpful to clients.
I tried getting a taxi from North Point to the Heritage Museum in Sha Tin at around 1pm on a weekday. Three cabbies turned me down. When I mentioned my destination on opening the car door, the first driver said he would not go to Kowloon. The second driver said he did not know Kowloon well. I told him I could report him and he said he would go if I gave him directions, which I couldn't do. The third essentially said the same, but did offer to take me to the cross-harbour taxi stand instead.
In spite of being away from Hong Kong for some years, I guessed their real reasons - the inconvenience of crossing the harbour and the opportunity to make more money staying on Hong Kong Island.
Who would bother to spend the time reporting these drivers while on leave in the city? They certainly left me with a very bad impression.
If Hong Kong wants to live up to its reputation as a place worth visiting, something needs to change.
I refer to the letter by Paul Stables ("Inconvenience caused by rude bus driver", May 20).
New World First Bus noted Mr Stables' comments and conducted an investigation into the incident. For a safe and convenient bus journey, passengers are reminded to use the authorised entrance and exit, that is, boarding buses through the front door and alighting through the rear door.
During the comprehensive training that we provide, bus captains are instructed to perform their duties in compliance with written guidelines.
However, they are allowed room for flexibility depending on the given circumstances and as along as the safety of passengers is not compromised and order is maintained around the doors.
Given the incident described by your correspondent, allowing a passenger with a shopping trolley to alight through the front door could cause problems with passengers wanting to board at the same time.
Nevertheless the bus driver was told to be more considerate to passengers and to use his discretion when deciding whether to allow a passenger to exit via the front door, so long as passenger safety is not compromised.
We will closely monitor his performance with regard to service improvement.