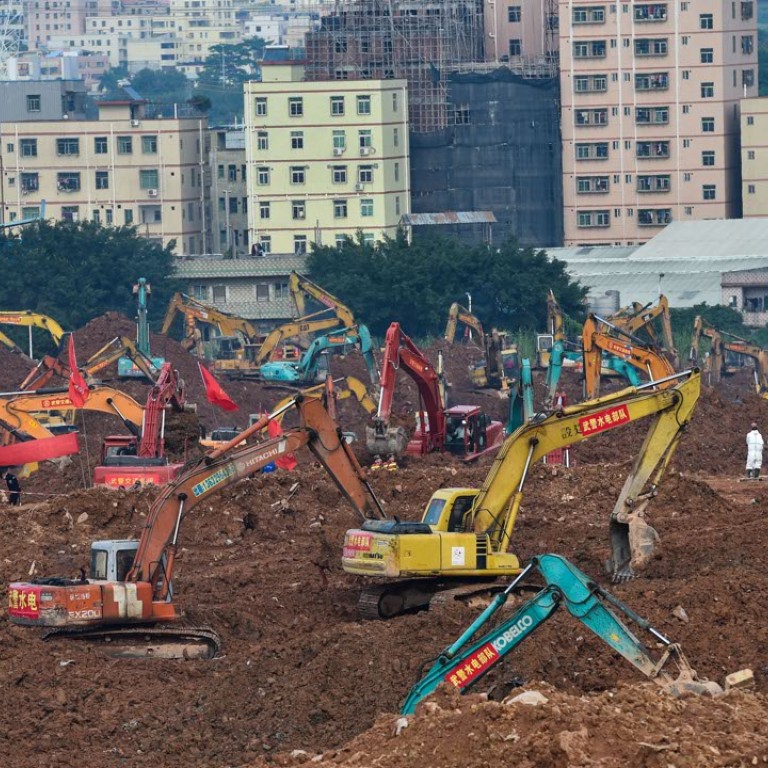 Letters to the editor, January 2, 2016
Caution on judicial review is necessary
Granted, he later added that the courts have been more vigilant these days and the approval rates for judicial reviews have dropped by half.
Nevertheless, I agree that the example used by Mr Litton of Yvonne Leung Lai-kwok's case was a very good case in point, even though her application for a judicial review did not succeed. (Leung had sought a judicial review of the public consultation on political reform.)
The general perception is that a disgruntled member of the public is entitled to a punt at the executive branch, provided he can get legal representation to initiate the procedure. While we know the hefty costs incurred by the courts and ultimately borne by the public, it would appear that the applicant does not have to take this into consideration before he takes this course of action.
I agree with Mr Litton's stance that greater vigilance needs to be taken in adjudication of future judicial reviews.
T. C. Ng, North Point
Disaster recalls memories of lax rules
The disaster that happened last month in Shenzhen brought back many unpleasant memories over the last 3½ decades.
I have had close working relationships with the private and public sectors in mainland China since 1980, covering such cities as Beijing, Shanghai, Tianjin (天津), Guangzhou, Shenzhen and more. I was involved in numerous Sino-foreign joint ventures, non-profit as well as private investment projects, all of which required high-level government approval.
While one cannot say for sure that the deadly collapse of multiple buildings was the result of greed, criminal behaviour or anything remotely related to that, reading the media reports, I developed the inkling that it might not have been "just another accident".
The investigation is ongoing, so let's wait for all the facts to sift through.
Notwithstanding the trust, my past experience is still fresh in my mind. I have seen so many third-party projects hastily awarded and carried out where the rationale or fundamentals were lacking in the first place.
We are anxiously waiting for the full explanation this time around.
Philip S. K. Leung, Pok Fu Lam
A problem for MTR: getting to the airport
High school students in Hong Kong are super-smart, and teenagers have amazing insights. So I suggest that the MTR Corporation sponsor a contest and let them solve a problem. This concerns the train from Lo Wu to Sheung Shui.
I am an American citizen who lives in China, and I was on my way to visit my grandchildren in the US. I took an overnight train to Shenzhen, and then I walked through the border crossing (two checkpoints) and found myself in Lo Wu. Then I bought a train ticket to Sheung Shui where I could disembark and then board an airport bus.
I was ready to pass through the gate when MTR staff told me I could not go on the train due to excess luggage. The limit is 23kg, and my suitcase weighed 22.9kg; however, I also had a computer bag, a carry-on bag, and a food bag with bottled water.
The MTR could explain to the students its reason for the weight restriction and let them solve the problem of passengers who are on their way to the airport. Is the train too weak to bear the weight? Will a different metallic alloy be needed when the next trains are built?
That time, I accepted a written warning letter, and then MTR staff helped me with my luggage and I boarded the airport bus (after getting off the train at Sheung Shui).
But the problem will recur on February 15, when I return. I have already purchased my long-distance train ticket to return to Wuhan (武漢).
The MTR has told me that I will be prosecuted if I get two more warning letters. What to do?
Can the airport bus go all the way to Lo Wu to pick up passengers? How about building a special highway from Lo Wu to Sheung Shui for the airport bus? Then the MTR could keep its rule, and passengers could get to the airport.
By the way, I offered to make two trips to the airport, taking my suitcase one time, and the rest of my luggage the next time, but MTR staff said I could not leave my luggage there.
I am confident that civic-minded Hong Kong high school students can figure out what the problem is really and solve it.
Those high school students could contact the Hong Kong Tourism Commission to find out if making it possible for tourists from mainland China to get to the airport in Hong Kong is a good idea or a bad idea.
Mary Alice Meyer, Wuhan, Hubei
Tung makes 'approved' criticism only
I agree with Tung Chee-hwa that Hong Kong youth should visit China more often to understand this vast country ("
Hong Kong must get behind China's vision to join the developed world
", December 15). Like Mr Tung, I've been lucky enough to have witnessed China's meteoric rise since 1976, when I first studied in Beijing. Since then, I have visited every province in China. Like Mr Tung, I have seen at first hand the benefits that China's opening has had on ordinary citizens, now part of a growing middle class.
But Mr Tung fails to note the downsides to this "Great Leap Forward". Yes, he mentions corruption and pollution but these are "approved" criticism.
What about the stifling of free speech, quixotic implementation of the rule of law, lax building codes that lead to disasters like the one in Shenzhen, and hegemonic moves in the South China Sea? None of these is mentioned. I do hope that the South China Morning Post (the English-language "paper of record" for Asia, according to the BBC) will continue to cover these important issues.
Peter Forsythe, Discovery Bay
Third option for retirement protection
The chief secretary has proposed two options on the subject of a pension for the elderly ("
Lose-lose situation on Hong Kong pension options
", December 23). The first is a universal scheme available for both rich and poor. This would benefit every elderly person in Hong Kong, to the tune of HK$3,230 a month. The second is a non-universal scheme that benefits only those who need financial help.
The first scheme is expected to cover about 1.12 million elderly people, whereas the second one will cover only 250,000.
The universal scheme is ideal, of course, but would put a heavy financial burden on government resources.
I suggest a third option, a non-universal scheme with two modifications: one, relax the eligibility criteria by raising assets and monthly income limitations so as to cover half a million elderly people who need support; two, raise the monthly pension amount to HK$5,000. The proposed amount of HK$3,230 is not enough even for a single person to live comfortably in Hong Kong.
My suggestion would not impose a very heavy burden on the government treasury, yet would benefit a large number of needy elderly persons.
Dr B. K. Avasthi, Discovery Bay
Government can afford to be generous
The government has, according to its latest accounts, for the year to March 2015, civil service pension liabilities of more than HK$800 billion.
Given that this scheme was closed in 2000, the liabilities will soon start to peak and run off. This gives more than ample capacity to fund the more generous of the two pension options for retirement protection, without additional fiscal measures.
Stephen Brown, Tai Po
Self-confidence is pretty enough
The way mass media defines "beauty" worries me. Beauty has been standardised into a certain look – big eyes, tiny waist and flawless skin. It's a way to make women feel bad about themselves so they will buy beauty products. In short, they are designed to get women to shop.
Many of us have been brainwashed into accepting those beauty standards. I hope all women know that no matter what society says, they should always feel confident about themselves. The "flaws" of our bodies can be our glory! Take stretch marks. There's nothing ugly about them; they are symbols of endurance.
Self-confidence is the prettiest thing anyone can wear.
Dora Chan Long Sin, Sha Tin