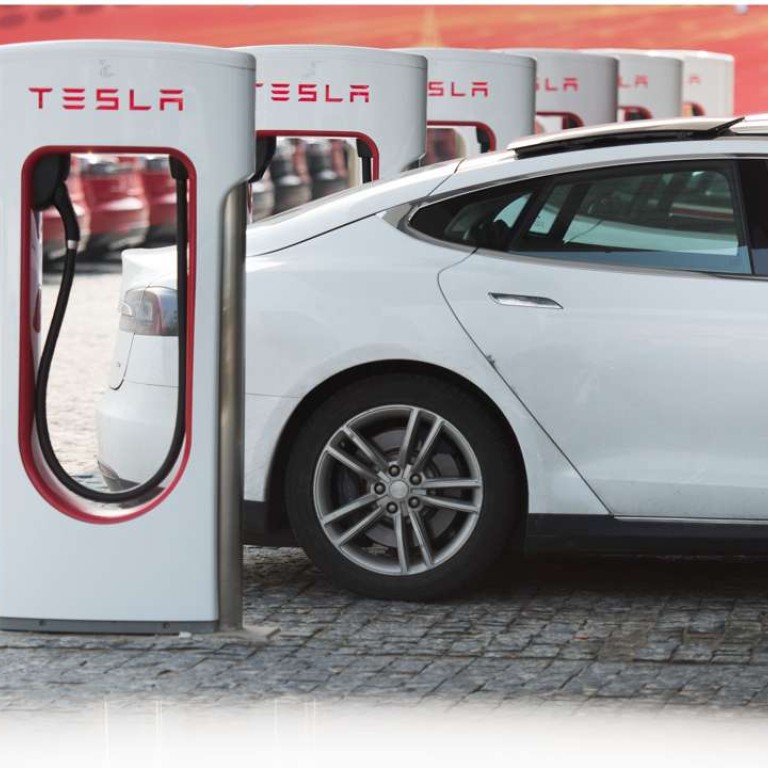 Letters to the editor, April 26, 2016
Electric cars still the greener option by far
The most outrageous distortion is the choice of HK Electric in the estimation of carbon intensity, while completely excluding CLP, whose carbon dioxide emissions are 30 per cent lower. CLP generates three-quarters of the electricity, and powers 70 per cent of the electric vehicles, in Hong Kong. Correct that one distortion, and the report result is reversed.
Bernstein uses artificial fuel economy figures; production emissions are exaggerated, and the amount of carbon dioxide produced in the extraction, refinement and transportation of oil is understated.
All environmental protection agencies and governments globally recognise the benefits of electric vehicles, and support and promote their adoption. One distorted report from an oil company investor does not change that. The truth is that electric vehicles, even when powered by dirty coal, are still cleaner than comparable petrol vehicles today. In most cases, comparable petrol vehicles pollute at least 50 per cent more.
Hong Kong has already seen a 90 per cent reduction in emissions harmful to air quality from power generation over the past 20 years. Commitments for the coming 10 years will further reduce carbon dioxide emissions by at least 50 per cent. An electric vehicle purchased today will get cleaner in the coming years, as power generation continues to improve, while a petrol car will get dirtier, as the engine deteriorates.
The only valid point in the whole biased Bernstein report is that Hong Kong needs a cleaner fuel mix for electricity generation. Such a migration to cleaner and more renewable energy is inevitable, and in progress. We as a community should support that, because it is not just electric vehicles that are powered by our electricity grid.
Mark Webb-Johnson, chairman, Charged Hong Kong
Street names should honour native heroes
I believe we will have a majority vote if we conduct a public poll today to replace some of the colonial street names with famous native residents like Sun Yat-sen who sacrificed their lives in the revolution of China, and those who contributed to the world and made Hong Kong a worldwide household name, like Bruce Lee, the founder of Jeet Kune Do, and Nobel laureate Charles K. Kao, the "father of fibre optics". It is time for the government and lawmakers in Hong Kong to wake up and award long-past due recognition to these notable residents.
Lam Pun Yuen, Mid-Levels
There must be no covering up China's flaws
The new owner of the
South China Morning Post
, Jack Ma, wants to bring more "real" news about China to the world ("
Alibaba's Jack Ma reveals why he bought the
South China Morning Post
", April 21). He wants people abroad to learn the real facts about China so they do not always believe what they read in papers in the West which appear to be intent on China-bashing.
I have been doing business in mainland China for 28 years and spend most of my time there. I love the people and the country and must say they have done a great job over the past few decades developing the country. Of course, like everywhere, there is still room for improvement. One of the things which they should improve is access to foreign websites and the media. Even the Post, which tries to inform the world positively about China, can only be read on a VPN line. Normal access is restricted.
So although Ma wants the Post to tell the world about China, the Communist Party does not want its citizens to learn about the outside world. Maybe that is one of the things the Post can tell the world about China. This is not China-bashing; this is telling the facts as they are.
Jeffry Kuperus, Clear Water Bay
Hemingway likely never had a mojito
Ernest Hemingway may be associated with the classic Cuban cocktail, but there is zero evidence he ever drank it or visited La Bodeguita, the "small, scruffy bar in old Havana's Empedrado Street" that "claims to be the birthplace of the one of the world's most popular cocktails".
Mr Lynam says there was "not much doubt that Hemingway was an enthusiastic patron of both La Bodeguita and El Floridita, another bar that claims association and which has a "life-sized bronze statue of the great man leaning on the bar".
Actually there is a ton of doubt that Hemingway was any kind of patron of La Bodeguita. There's no record of him ever setting foot in that place. It's all a myth, and I wish writers like Mr Lynam would stop perpetuating it.
Speaking of Hong Kong, you should know that Hemingway claims he introduced the Bloody Mary to Hong Kong: "I introduced this drink to Hong Kong in 1941 and believe it did more than any other single factor except perhaps the Japanese army to precipitate the fall of that Crown Colony." (Source: Ernest Hemingway, Ernest Hemingway – Selected Letters, 1917-1961, letter to Bernard Peyton, April 5, 1947.)
Philip Greene, co-founder, Museum of the American Cocktail, New Orleans
Independence talk must be nipped in bud
I completely agree with Tik Chi Yuen's article, that Hong Kong's future is inextricably linked to China ("
Hong Kong independence calls ignore the inextricable link to China
", April 20). Hong Kong people who advocate independence from China are doing a great disservice to the majority of people who have built this city to be the envy of the international community.
I have lived, worked and prospered in Hong Kong for 50 years and it will be a tragedy for the younger generations if the talk about independence from China is allowed to fester.
Martin Clinch, Mid-Levels
Rekindle students' curiosity
Many Hong Kong students don't feel confident dealing with examinations and schoolwork. As a Form 3 student, I feel the opposite: I feel happy and relaxed, because my school adopts special teaching methods, such as lesson warm-ups, exciting dramas and competitive races to answer questions. These methods encourage me and my schoolmates to participate actively in lessons.
However, some teachers teach by chalk and talk, and students copy important keywords, phrases and their definitions into notebooks. Teachers then test students through quizzes. The kind of learning can cause students to become bored and demotivated.
Teachers teach students ways to pass the Diploma of Secondary Education exam with good grades, but do not usually emphasise the joy of learning interesting, thought-provoking knowledge.
Spoon-feeding knowledge is both mundane and meaningless.
Teachers should also aim to teach in creative ways. Students and teachers can use drama to act out scenarios in history lessons; teachers can use a point-scoring system to improve students' participation in lessons and allow the teacher to pinpoint weaker students; students can also be given short breaks in lessons for them to understand and absorb the knowledge learnt comfortably. These teaching methods aim to arouse the students' interest in learning and hence create a good learning environment.
When we were toddlers, we were interested in everything around us. As time goes by, people become less motivated to learn knowledge, and even feel stressed. I hope the local education system will be reformed so as to stop killing students' curiosity.
Andrew Wan, Kwai Chung