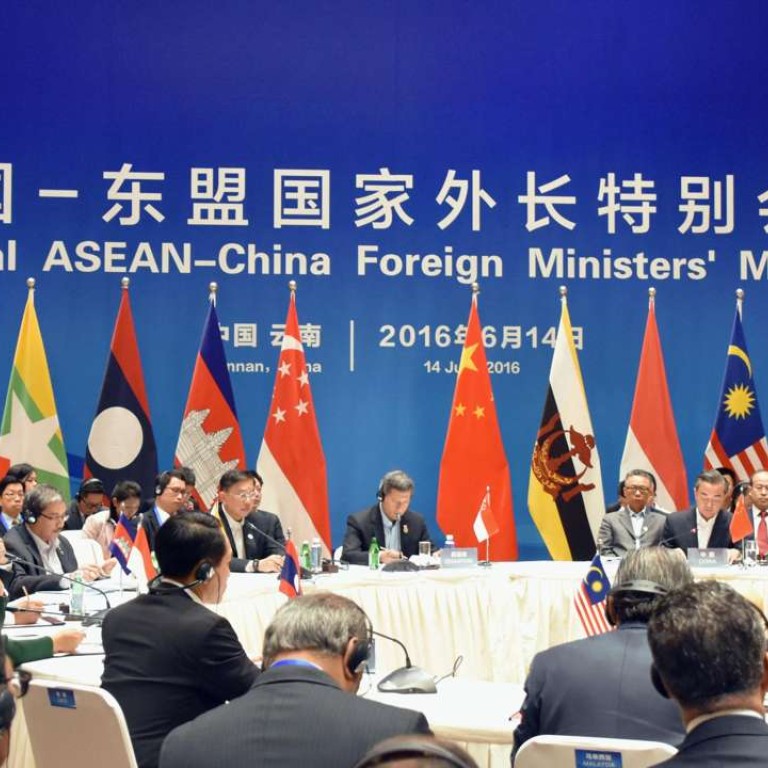 Cambodia made the right decision in South China Sea dispute
No one would regard a small country such as Cambodia to be a protagonist in an international affair.
However, a chain is only as strong as its weakest link, and the weakest link Cambodia is now being criticised for breaking Association of Southeast Asian Nations (Asean) unity over South China Sea issues ("Furious Cambodian premier Hun Sen highlights Asean splits over South China Sea dispute", June 20).
It was China that had the stigma of being a troublemaker in its South China Sea disputes with some members of Asean, including the Philippines and Malaysia. With its "nine-dash line", China claims much of the South China Sea, and it has refused to participate in the UN arbitration case filed by the Philippines. China also berates what it calls "outside meddlers", such as the US, for making matters worse by backing Beijing's opponents.
Cambodia is not a party to the territorial disputes. However, at a recent meeting of Asean foreign ministers and their Chinese counterpart near Kunming, China, Cambodia withdrew its support for a strongly-worded joint statement expressing concerns on the issue.
Critics say it is siding with China's policy on the disputed waters in exchange for Chinese loans and billions of dollars in aid.
This criticism is unfair, as I believe Cambodia is making the best choice for its people.
Why should this small developing country have to defend Asean with no obvious benefits to itself and go against formidable China, whereas taking a step back would mean help for its people?
The world is blaming Cambodia for being immoral and calling it a betrayer of Asean. This is irresponsible criticism.
Cambodia made a practical choice for its people by implicitly supporting Beijing, which is inevitable since its economy relies heavily on China.
Cambodia's realpolitik should be praised, as this was a realistic decision of a government for the people.
What the world should be worried about is 21st century imperialism hidden in the South China Sea dispute.
Small countries are being controlled by powerful and rich countries. They are using their money to buy support from other countries, and are using the weak as their bait of international criticism.
What is happening in the South China Sea is the quintessence of a famous quote "might makes right". It is important to see the essence of the problem instead of laying the charge on a small state.
Youna Ko, Yongin-si, Gyeonggi-do, South Korea
This article appeared in the South China Morning Post print edition as: Cambodia has made right decision in South China Sea dispute