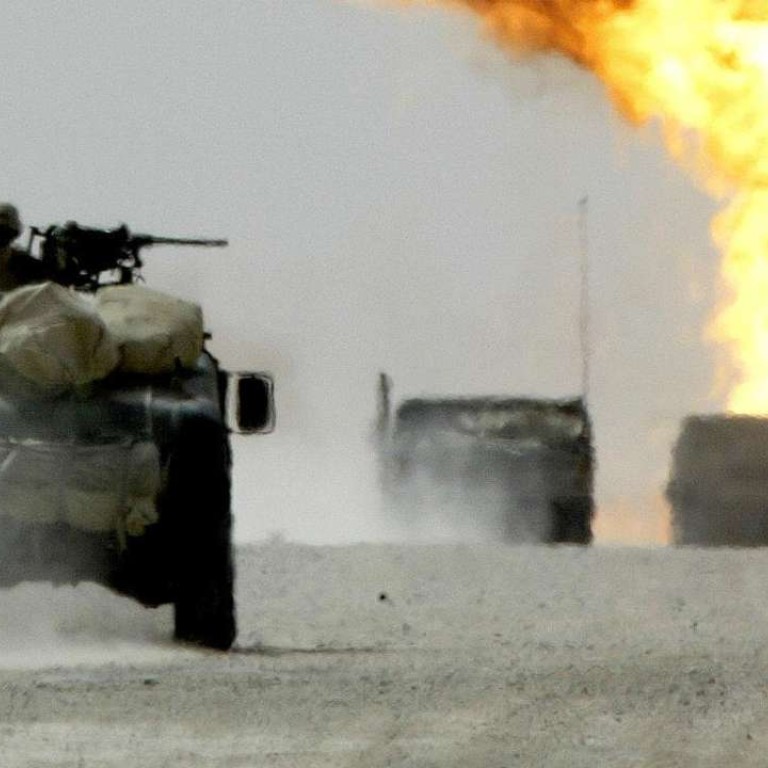 Letters to the Editor, August 6, 2016
Anti-Muslim ignorance helps terrorists
I refer to the vitriolic and anti-Muslim letter by Peter Forsythe ­("Millions of Muslims back ­Islamic State", July 27) in reply to my letter ("Vast majority of ­Muslims are peaceful", July 17).
Your correspondent accuses me of intellectual dishonesty and yet grossly misrepresented a Pew Research poll misleadingly stating that "63 million Muslims" supported IS.
The poll available online published in November, 2015 actually found that Muslim views of IS are "overwhelmingly negative across the Muslim world" or the exact opposite of what your correspondent claimed, stigmatising a lot of Muslims as extremists. Incidentally, Fox News personality and anti-Muslim demagogue Sean Hannity made the same claim citing the same "63 million Muslims" supported IS, and was roundly condemned by Media Matters for America for spreading misinformation.
US presidential hopeful Donald Trump made a similar claim in a CNN interview on March 9 and not for the first time was mocked for his ignorance. You published an article by Niall Ferguson ("Brussels bombings make clear terrorist networks cannot be defeated in isolation", April 2) in which he, too, erroneously cited the same number.
Misinformation about Islam and Muslims is spreading like wildfire, thanks in large part to irresponsible reporting and near absent fact-checking by the press.
Just as shocking, Mr Forsythe asserts terrorist barbarities are not linked to foreign policy ­failures.
He fails to see how the ­illegal Iraq invasion, war in Afghanistan and Libya, blanket support of hideous allies in the Middle East, the betrayal of ­Palestine, the complicity in extrajudicial killings and torture and ongoing deep prejudices, kickstarted by neo-con opportunists well before 9/11, have made the world inflammable and unsafe today. This is a fact widely acknowledged by ­renowned intellectuals the world over, such as ­Noam Chomsky.
In the end, however, the false narratives by people like your correspondent provide ammunition to the terrorists. We should try to marginalise this threat now. We should do this, not by framing religion as a threat but as a tool to end terrorism by battling against the incessant culture of falsification and witchhunts against ­Islam and ordinary Muslims ­today, something misinformation, drones and Islamophobia have only made worse.
Siddiq Bazarwala, Discovery Bay
Millions face misery of hepatitis
I refer to the report ("China needs to take urgent action to save lives of 10 million hepatitis patients: WHO", July 27).
In fact, the most serious problem facing China is that there are many patients ­needing an organ donation. Approximately 100 million people in China are living with chronic chronic hepatitis B (HBV) and chronic hepatitis C (HCV) infection. Most of them are unaware they are carrying the virus, ­making it a truly "silent ­epidemic". Unless they are treated, up to one-third of them will ­develop life-threatening illnesses like liver cancer.
Beyond the tragic loss of life and the emotional impact it has on families and communities, hepatitis also has a tremendous negative economic impact on the nation's health-care system, and the overall economy.
Billions of yuan are spent every year on sub-optimal treatment for a small portion of those living with the disease;the consequences for the overall ­economy and society through loss of productivity and income are immense.
Finally, the stigma of the ­disease and discrimination that many of its sufferers feel ­remains a major problem in China. This can range from ­people being unwilling to hug or shake hands with people with chronic hepatitis, to losing a job (or not being hired in the first place).
Fear of infection is the main factor behind discrimination, which stems from a general lack of awareness of the disease's transmission routes.
Wong Ka-lam, Kwun Tong
Care needed to sidestep game dangers
I refer to the report ("Man ­playing Pokemon falls into river attempting to retrieve phone", August 1).
The new Pokemon Go virtual reality game is the talk of the globe among many millions now playing it and Hong Kong is no exception since its release here on July 25. Clusters of ­Pokemon trainers sliding their fingers on the screens of mobile phones are springing up across the city.
I'm a player and I think the game is indeed interesting and alluring.
Frankly, owning a Pikachu or certain kinds of Pokemon is the dream of most children who have watched the Japanese mangas called Pokemon. With Pokemon Go, this dream comes true.
Besides, Pokemon Go not only helps players live their childhood dreams, but also gives them a sense of accomplishment and satisfaction. The more popular are the pokemons that are being caught, the higher the sense of accomplishment and satisfaction gained by players.
Nonetheless, Pokemon Go undoubtedly brings benefits and drawbacks to the public, just like every coin has two sides.
For example, in the US, it has been reported that some armed robbers used Pokemon Go to trap players.
Such reports highlight the need for players to stay alert when they are using their mobile phones on the streets. Wandering into traffic is also a potentially serious risk.
Care and self-discipline must be used, otherwise playing this ­exciting game may have a sad ending for some people. In a nutshell, playing Pokemon Go should be a pleasant and pleasurable pastime as long as all players pay enough attention to their own safety.
It hope that the game can only bring gratification instead of grief.
Priscilla Ko, Tseung Kwan O
So far, zombie annoyance not off the scale
As Pokemon Go hit Hong Kong I was expecting a whirlwind of zombies aimlessly ­walking around knocking into me as they failed to look where they are walking.
I have been pleasantly ­surprised that for the most part this has not happened, save for one direct hit in the IFC mall over the weekend, to which the ­offender was profusely apologetic.
Perhaps our Pokemon Go ­players can be rated like our ­typhoons – P1 for slightly ­annoying, P3 for bumping into you , but without intent, P8 for a jolt and P10 for full force collision that requires verbal interaction.
Mark Peaker, The Peak
Glued to the mobile screen is risky
I refer to Karina Lo's letter ("Blame players, not the game, for accidents", August 1).
The mobile phone game Pokemon Go has become very ­popular and there are many players walking the streets. Unfortunately, too many are so ­immersed in the game they are not aware of their surroundings. Accidents can easily happen. Not only will the players get hurt but also innocent people just minding their own business.
The players sometimes go to workplaces such as construction sites, police stations and hospitals, causing a nuisance to people who need the service. It is not the game that is dangerous – the danger comes from irresponsible players.
Played properly, Pokemon Go can get teenagers who always stay at home during the summer holidays to exercise outside catching pokemons.
Kitty Lui Sze-ki, Tseung Kwan O