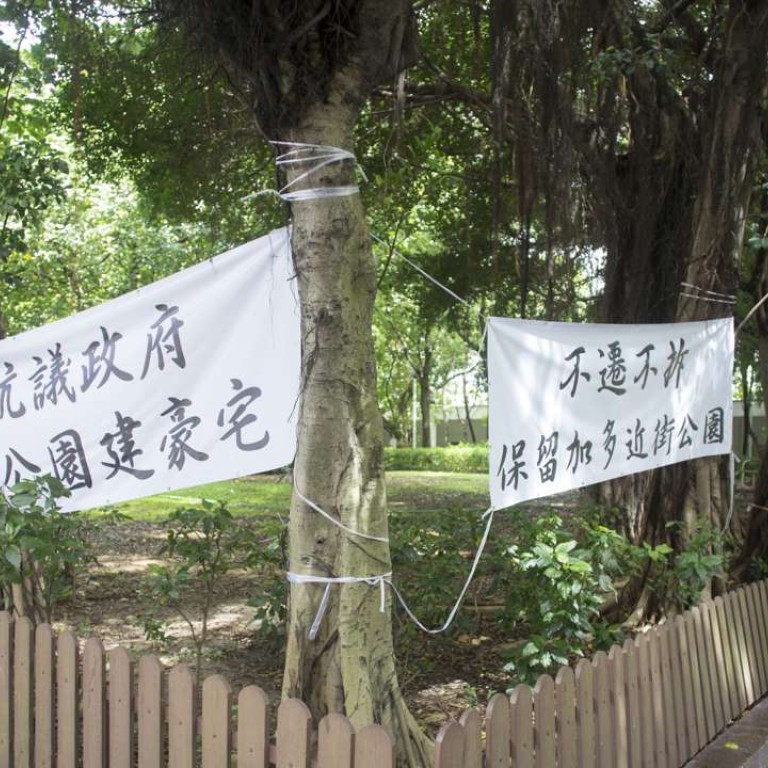 Demolishing park will cut residents off from new promenade on Hong Kong waterfront
Kennedy Town residents have appealed to the government and Town Planning Board to retain Cadogan Street Temporary Garden as an extension of the proposed promenade.
Town planning guidelines specify one square metre of local open space per person and one square metre of district open space per person in urban areas. Current open space in Kennedy Town is only 0.83 square metres per person, so there is already insufficient open space for Kennedy Town residents.
Taking the promenade and park together, the open space is supposed to be 0.95 square metres per person, which is still below the guidelines. The government's plan to demolish the park will reduce the open space further and does not use this rezoning opportunity to enhance the quality of the environment, but is instead depriving residents of open space.
This park is convenient for the elderly and young, and easily accessible for those with a disability. The government plans to build a promenade, which will be isolated from the neighbourhood by the construction of a new road.
The park will be replaced by private residential buildings with an underground car park and goods vehicle public car park, and a bus terminus on the ground level, creating restricted and inconvenient visual and physical access for pedestrians to the promenade. Therefore, there will be low usage of the promenade, and it may become a virtual "private garden" for the new apartment blocks, violating the harbourfront planning principles for developing the promenade. Demolishing the park, with an increase in population density, would cause additional traffic congestion, leading to a deterioration of air quality.
The government will remove all 195 trees and greenery in the park, resulting in the loss of the sole pet corner and only open social area for the Kennedy Town community. It proposes a seven-year decontamination, based on outdated soil survey data from the 1990s and 2002. It is irresponsible to estimate decontamination risks, costs, scale and time frame using outdated data. The government has failed to recognise natural and well-known phytoremediation and weathering processes, which remove pollutants in the air, water and soil on site.
The decontamination technology proposed by the government will spread hazardous soil pollutants into the air as dust and aerosols, posing a health risk to the public. Kennedy Town residents want the government to preserve the park.
Benjamin Mok, Alliance for Protecting Cadogan Park
This article appeared in the South China Morning Post print edition as: Demolishing park will cut off residents from proposed promenade