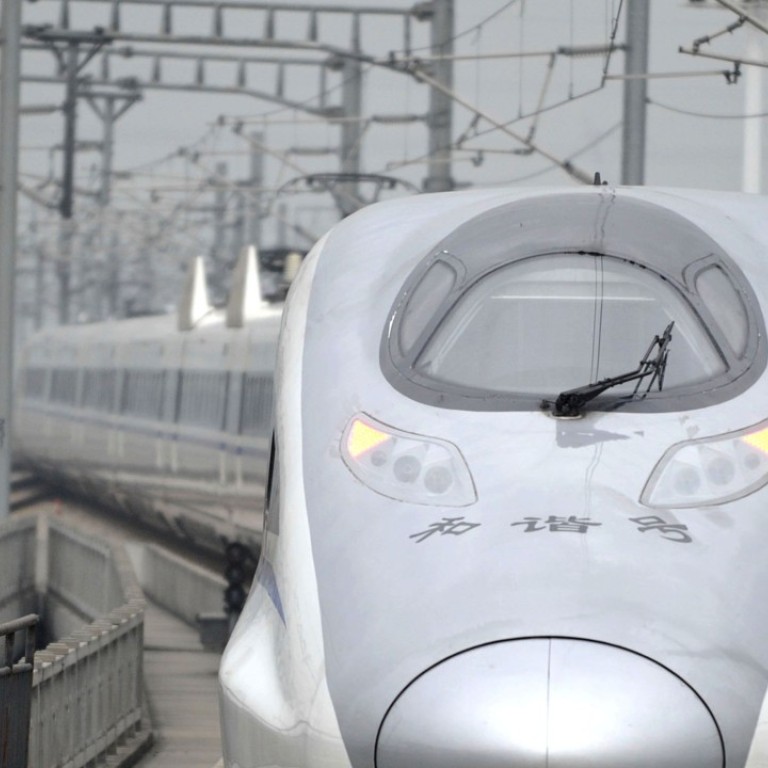 Letters to the Editor, May 7, 2017
Bay area will need excellent transport links
The central government has proposed a
"Greater Bay Area"
linking 12 cities, including Hong Kong and Macau.
This appears to be an exciting proposal for many Chinese.
It offers huge potential for economic development and an enhanced communications network between these cities. However, when looking at the initial ­proposal, I feel there is still room for improvement to make it even more successful.
First, we have to recognise the cultural differences in a large area linking so many cities. These differences can lead to misunderstandings and conflicts. To prevent that, there must be greater cultural unity and more cultural exchanges.
However, it will take time to make that happen. Therefore, when deciding how to implement its plan, the central government should not act with undue haste. It should come up with a detailed blueprint and then implement it in stages. This is the best way to try and avoid cultural conflicts.
Second, for the plan to work, there must be a convenient and fast transport system linking all 12 cities. As I said, the Greater Bay Area is large and so an ­efficient transport network is very important.
Why have similar initiatives in the US worked so well? The answer is that they have good transport links offering a number of options. In our Greater Bay Area, the best way to link these cities would be by train. This will prevent delays caused by congestion on busy roads.
There must also be an open communications network. The internet on the mainland is strictly regulated by the government, with some sites blocked. By contrast, in the two special administrative regions of Macau and Hong Kong, the internet is uncensored. Good communication is essential for an economy to prosper, so there will have to be open internet links in this Greater Bay Area.
Desmond Chan Chun-fai, Tseung Kwan O
New minimum wage rate is not helping people
I do not believe that increasing the minimum wage by HK$2 to HK$34.50 will improve the living standards of Hong Kong ­workers.
It will lead to higher costs for employers, for example, shop owners, and they will pass those on to consumers in the form of raised prices. So, although ­workers will have a few dollars added to their pay packet, they will have to pay more for goods and will therefore not see any material improvement in their lives.
The government should ­instead introduce other ways to help the poor, such as lowering the threshold for people who are eligible for subsidies and ­provide more job opportunities for low-skilled workers.
Joyce Chang, Yau Yat Chuen
Union leaders out of touch with members
I guess the Confederation of Trade Unions' plea (not ­demand) for a yearly review of the statutory minimum wage was delivered on bent knee under a white flag.
I weep for the plight of Hong Kong's hourly-paid workers, the majority of whom have no union representation, and ­doubly so for those represented by ineffective, banner-carrying pontificating leaders. Those leaders are known only to the membership through brief ­appearances on the TV news but never as a result of a demand for a standard 40-hour, five-day week, backed up by a threat of a withdrawal of labour.
Worker trade union members, and others, will never be ­adequately represented unless their leaders' income and benefits are allied to that of members.
Union leaders will only be deserving of respect when their own total remuneration is that of the average of their union membership.
John Charleston, Tuen Mun
US and China key to solving Korean crisis
I am concerned about rising ­tensions on the Korean ­peninsula. The confrontation between the two countries, North and South Korea, has ­attracted global attention. There have been crises at different ­periods ever since the Korean war ended in 1953, but the situation appears to be particularly bad right now.
When you look at some of the propaganda coming out of North Korea, you could easily think it is ready for all-out war. It has again threatened to launch an attack on Washington.
If it was provoked militarily, there is the risk it would strike back. I am also concerned that, if war did break out, it could escalate to the point where ­nuclear weapons were deployed. This would pose a threat to all nations and to our civilisation. It would be far more destructive than any previous conflicts.
To stop this from happening, there must be full cooperation between China and the US. They must do all they can to prevent a war.
Ethan Cheung,Tsuen Wan
Schools should organise more outdoor trips
Because of Hong Kong's extremely competitive education system, many students attend tutorial classes after the long school day. This is bad for them, both physically and mentally.
Despite their heavy workload, students must be encouraged to get into the habit of doing regular exercise. Getting involved in outdoor activities such as jogging and hiking can help these youngsters cope with the pressure they are under and teach them important lessons. On a hike with friends, they could have to learn how to read a map to find their way, and they will learn about team spirit.
Also, biology students learn a lot about wildlife and fauna in the classroom, but when walking in a country park, they can experience nature at first hand. This enhances what they have read in their textbooks. Schools can help promote a healthy lifestyle by organising more outdoor activities, instead of just focusing on students getting good grades.
The healthy development of youngsters is as important as doing well in exams.
Ip Sing-leong, Hung Hom