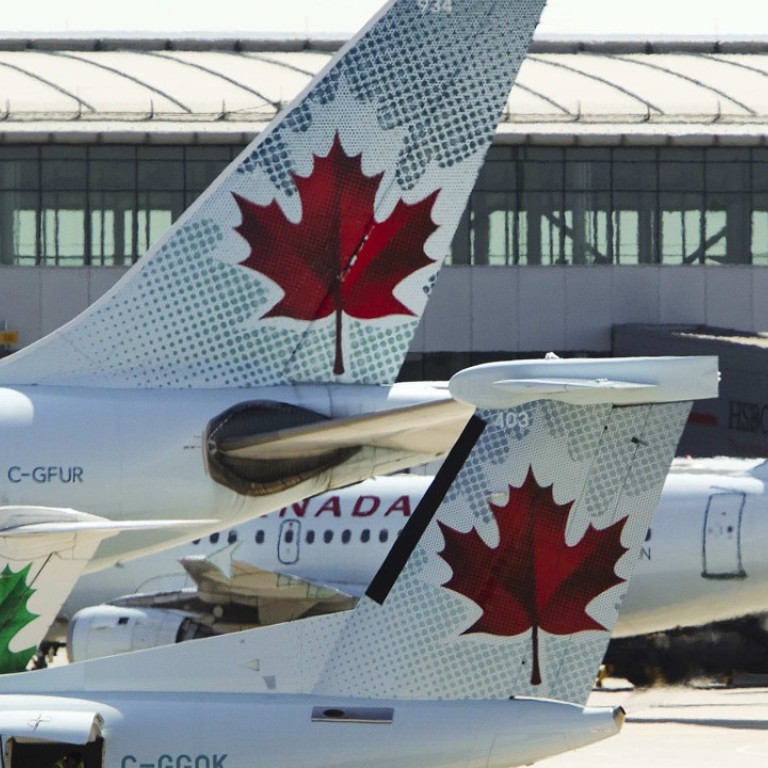 Letters to the Editor, May 14, 2017
Unfair visa rule for immigrants from mainland
In March, my wife and I planned to fly to Portland, Oregon in the US via Vancouver, but we could not board the Air Canada flight because my wife did not have a visa to Canada.
It is unbelievable that Canada required visas for passengers who would simply connect flights in Vancouver airport. Passengers with Hong Kong SAR or PRC passports are exempted from this visa requirement. But my wife had a Document of Identity for Visa Purposes (DI) as she recently immigrated from mainland China. So, she was treated by the Canadian government as someone without a proper passport and could not lay over without a visa.
There are at least half a million Hong Kong residents like her who have to carry DIs and need visas to travel to nearly every country in the world including connecting flights.
The central and Hong Kong governments should help DI holders travel more conveniently around the world by asking more governments to recognise a DI as a proper passport and grant DI holders visa exemptions.
New immigrants from the mainland should not lose their freedom of international travelling for seven years (until they are eligible for Hong Kong SAR passports) simply because they choose Hong Kong as their new homes.
Simon Wang, Kowloon Tong
Make sure sports ground is preserved
I was encouraged to read the ­letter from legislative councillor Holden Chow, of the Democratic Alliance for the Betterment and Progress of Hong Kong ("
Rugby sevens team for lawmakers can help seal the rifts in Legco
", May 8), in which he recognised the need for more multipurpose pitches to help promote rugby, and presumably other sports.
As noted by Mr Chow, "with the supply of sports grounds and pitches being scarce in Hong Kong", it is difficult to increase the promotion of sport, especially among young people.
In this regard, it is important that the sports ground at King's Park in Ho Man Tin, that is run by the Hong Kong Rugby Union, should remain in place after its current lease expires.
This venue is a well-managed sports facility,
It not only serves as a headquarters for junior and senior rugby training and matches, but also supports local amateur football leagues and one-off sports and ­charitable events at a reasonable cost to the users and no direct cost at all to the public purse.
Concerns have been expressed in sports circles that the government might close the ground and sell the site for the development of high-end offices or private housing.
It would be a tremendous loss to Hong Kong sport if such a valuable community resource were to be sacrificed, when there are many other sites available for developing expensive flats.
Presumably, given the views expressed in his letter, Mr Chow and his colleagues in the DAB can be counted on to resist any move to close the King's Park Sports Ground, so that it can continue to serve the development of rugby and other sports in Hong Kong.
One final thought, perhaps the Legislative Council rugby sevens team could train at this sports ground?
K. N. Mak, Mong Kok
Let ethnic minorities help solve shortage
Reportedly, there is a desperate shortage of drivers to meet ­public transport demands.
However, I have rarely if ever seen a taxi, franchised bus or minibus driven by a member of the ethnic minority community despite this group suffering high levels of unemployment and/or an inability to obtain anything other than casual work.
I suggest that the transport industry should consider ­recruitment from the ethnic ­minorities and, if necessary, it should join with the government to sponsor training ­courses to ­enable them to take up such posts.
Doug Miller, Tai Po
HK citizens are taking food for granted
Food waste is a big problem in our city and indeed an issue that governments around the world are struggling to deal with. Access to food for Hong Kong citizens is straightforward. We do not suffer shortages and this means that we have never learned to treasure food and use it wisely.
This low level of awareness in our society needs to change so citizens lead more environmentally-friendly lifestyles. There must be better education to raise citizens' levels of awareness.
The government can promote charities like the Food Angel Project. It collects unused and edible food, which it turns into nutritious meals to be ­redistributed to people in need.
Beatrice Chan, Kwai Chung
State policy is the main cause of violence
The article says, "tensions between Rohingya Muslims and the Buddhist community have led to violence" but it is Burmese state policy that is the main cause of violence and displacement. Since the 1982 citizenship laws, the authorities have targeted the Rohingya Muslims, rendering them stateless and unable to work or travel from village to village legally, vulnerable to attack by neighbours. This tragic and shameful situation has not changed during Aung San Suu Kyi's time in office.
It is important not to overlook the Burmese military's long-established role in dividing communities, and its alliance with extremist Buddhist movements that continues to destabilise the nation and the region. The article correctly says the Chinese port adds another layer of uncertainty and stress onto the region's population.
Chinese engagement in Rakhine State and in Burma should support full and fair inclusion of all ethnic groups (including the Rohingya) and avoid making social earthquakes that only increase human suffering.
P. Adem Carroll, Burma Task Force, Chicago, US