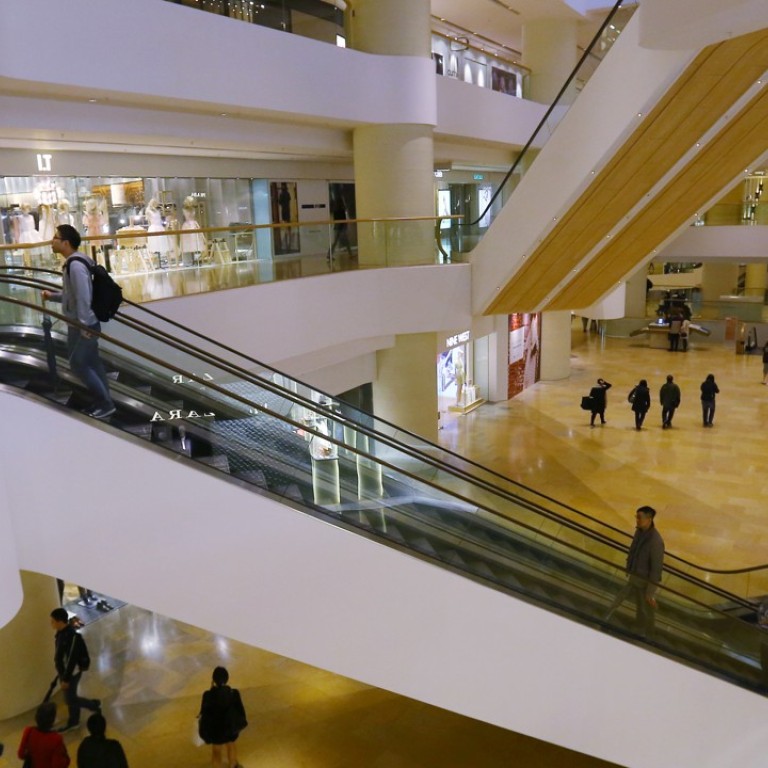 Letters to the Editor, May 27, 2017
Shopping not healthy for us or the planet
Hong Kong is now not only infamous for its extreme income disparity, but also its shopping obsession.
This trend is not only expensive on our wallets, but also our health and the environment. Over-consuming is undoubtedly a waste of money. Many of us have the bad habit of impulse buying, but little do we realise that spending money on products that are not essential to our daily lives can also bring us a sense of regret. Besides, being obsessed with shopping is definitely not environmentally friendly.
Housing space is limited in Hong Kong and people eventually throw away many tagged and unworn clothes or shoes. The environmentally conscious will "donate" the unwanted apparel to the Community Used Clothes Recycling Bank, but the lazy majority will just send them straight to the trash, creating extra solid waste for our landfills which are almost full.
Some people admit they shop just to fill a void. I suggest exercising and joining sports activities is a healthier and greener way to help mind and body.
Tang Pui-ying, Tsz Wan Shan
Light show not compelling for tourists
A revamp for the Symphony of Lights show to boost visitor numbers in Hong Kong has its benefits and disadvantages.
The show can use boats to highlight our local fishing culture and it is good to have posters detailing where the best places would be to watch it. But the city can invest in things like the Palace Museum instead of the light show, as that would ­offer a better solution to ­dwindling visitor numbers.
And there is an environmental drawback with the lights show – air and light pollution may affect people's health.
Perhaps more attractions and varied performances at Disneyland or Ocean Park would be more entertaining and offer more reasons for tourists to visit. And the less pollution in Hong Kong the better.
Mandy Chan Sze-ki, Yau Yat Chuen
Action to stop suicides is a priority
I am writing to express my opinion about the rapid growth in suicide cases, and it's a concern that many students are taking their own lives.
Suicide is considered a taboo subject and, as a result, people feel ashamed to talk about their suicidal feelings and keep them bottled up. Eventually many become too desperate and kill themselves.
It is potentially beneficial for all citizens, especially students, to learn how to relate better to people if feeling suicidal.
It is important to show compassion to those battling with an issue and listen to them, non-judgmentally. A life may be saved by showing compassion.
We should pay close attention to our friends and family when they are facing difficulties and seem down. When there is something wrong, we can sympathise with their problem and directly ask if they feel suicidal. They can talk freely about what they have been hiding.
There are some effective tools available and the government has an important role to play. It could use social media to publicise the help that is available to those with a problem they see as too hard to handle.
And joining forces with schools, the government can organise lectures and dramas could be staged regularly to raise awareness.
Promoting organisations which help people before it's too late is the key to reversing this worrying trend. The government must act to help save all lives, and especially young ­students, but we can all take our own steps to help people around us.
Cheung Shui-man, Kowloon Tong
Video game players are not all losers
I am disappointed about the lack of support for e-sport talent in Hong Kong.
At this time of year, most students sitting the Diploma of Secondary Education have finished all the subjects and wait for the results. Most think a great result can guarantee their future but some teenagers disagree.
Most Hongkongers, including the government, would believe young people who play video games are wasting their time and they should read a book instead. In fact, in some countries universities have their own degree courses in e-sports but the Hong Kong government has never offered any resources.
If their competitive talents are not supported by their parents or the government, how can they be successful?
The government is controlled by people who are out of touch. Hong Kong might be a financial hub with impressive skyscrapers but it lags in the international arena in other areas because of old and ­stubborn politicians.
Anson Sin, Tseung Kwan O
Offering seats to needy just basic courtesy
I agree that education is a key tool and I believe the ­government can also play a role.
Although this special seats policy is well-established in some Asian countries such as Japan, the idea of priority for ­certain needy passengers is still new to many Hongkongers. The government should further ­promote the idea of priority seats and make locals realise that offering their seats is an act of kindness.
More posters about priority seats can be put up and TV commercials could raise public awareness.
Only through more promotion will the public accept that offering seats to the needy is something which every civilised individual, regardless of our age, should do.
Candy Mok, Tuen Mun
Blood donor publicity must be stepped up
Firstly, to solve this problem, the government can take some measures to encourage citizens to donate blood. Promotions seeking donors are inadequate and are rarely seen.
The government should run campaigns on TV, especially during prime time and popular series.
Other than the extra ­publicity in wider society, schools could offer more information about why donors are needed. Not enough Hongkongers are informed and a campaign among teenagers at school could be especially beneficial.
Students are the future and they can be a big help in spreading the word to solve the ­shortage of donors.
Local celebrities could also highlight they were donating and their many fans may follow.
Sandy Chan, Tseung Kwan O