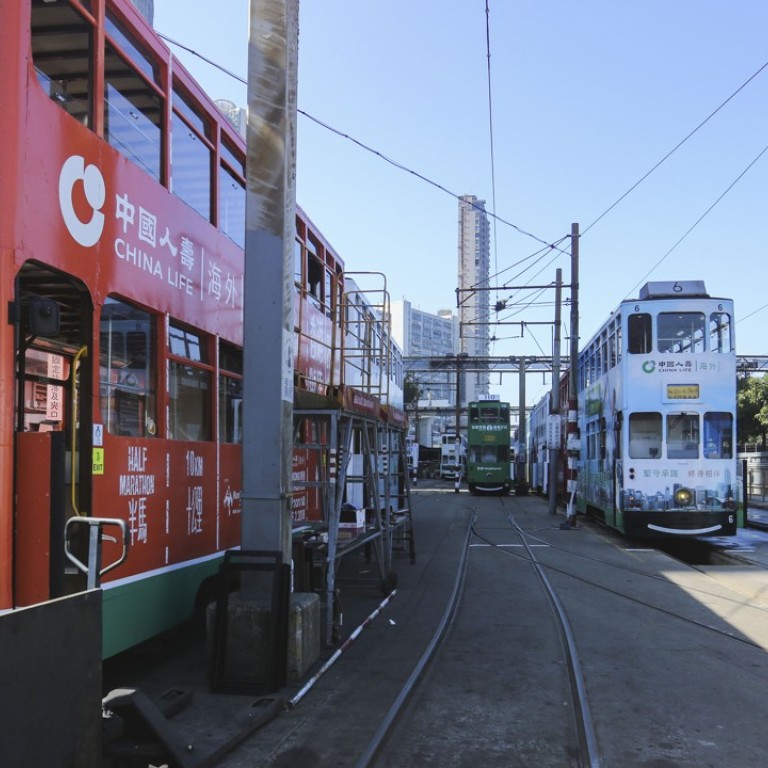 Tram upgrade is a salute to public transport in Hong Kong
I refer to your article on Hong Kong Tramways ("
Trams on track for smoother ride
", February 4). I applaud Hong Kong Tramways for making this major investment. Both the amount and 10- to 15-year timeline is a strong endorsement of Hong Kong.
The commitment of Hong Kong Tramways (and its French owners) to the city is clear. The more efficient and quieter "ding dings" will be welcomed by passengers, and by those who live and work alongside the tram line.
Hong Kong Tramways will undertake the proposed upgrades without government subsidies. Indeed, they did not even apply for subsidies. This is right and proper. In a free economy like Hong Kong's, the role of the government is to create the conditions for success. With respect to public transport, the government's focus must be regulation and planning. The aim of both should be to encourage and optimise usage of our public transport system.
Your article also mentioned Hong Kong Tramways' proposed fare rise. This must certainly be approved. The proposed modest increase of 13 per cent is far below cumulative inflation over the past six years.
Watch: Century-old 'ding dngs' get a revamp
Knee-jerk hostility to a rise in fares is short-termism. The long-term result of refusal would be declining standards, service and efficiency. Public transport cannot be a loss leader if it is to attract sufficient investment.
Hong Kong's public transport system is the lifeblood of this city (and the envy of many others). Hong Kong Tramways' investment is a welcome shot in the arm.
Further upgrades and expansions of the system will be necessary in the years to come. Accordingly, we must make the importance of public transport clear to the district councils, the Legislative Council and the Chief Executive's Office.
Moreover, we must vote with our feet – by using our trams, trains, buses and ferries on a daily basis.
Jack Wright Nelson, Sai Ying Pun
This article appeared in the South China Morning Post print edition as: Tram upgrade is a welcome endorsement of value placed on public transport in city