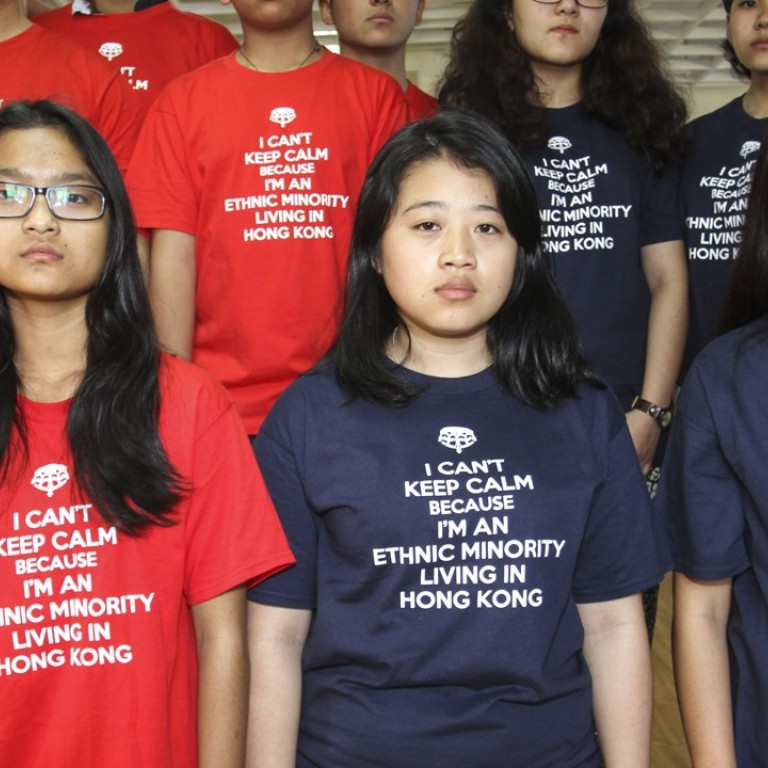 Not Chinese skills, Hong Kong's ethnic minority community is marginalised by the lack of a voice
While most Nepalis seem to be happy with the news, as a teacher and education activist for Hong Kong's ethnic minority children for more than a decade, I feel it does not bode well for our future.
We Nepalis have been living in Hong Kong for such a long time: it is our home. To make a noise outside, rather than solving our internal problems within our home, is not a course of action I can agree with. Social media responses of Hong Kong Nepalis on taking our agenda to the United Nations clearly point to fears of a negative impact and an escalation in discrimination.
Political representation is one of the main issues for Nepali community members in Hong Kong. We have zero representation across sectors. There are 431 elected district councillors in 18 districts, but no Nepalis among them. We are not among the 70 members of the
Legislative Council
. There is a 1,200 member committee to elect the Chief Executive, but not a single representative from the ethnic minority community, which makes up 3.6 per cent of the population. No commission exists to specifically address ethnic minority community issues.
When we do not have a representative in any authority that makes policies, what is the use of telling the UN about what is happening in education and jobs? What will it achieve?
Instead, we should try to bring our voice to Hong Kong government and the central government.
Watch: Hong Kong's 'hero' policeman urges ethnic minorities to join civil service
Nepal and China are neighbours with centuries-old friendly ties. China has numerous laws and policies to take care of ethnic minority issues. Hence, instead of the UN, let us go to Beijing to speak up. If beseeching is all that we can do, then let us have a dialogue about our problems in Beijing.
The problem is that the local government and members of the majority Chinese community have never recognised us as Hong Kong residents or as part of Hong Kong society, or they would not blame our so-called
lack of Cantonese abilities
for the failure to integrate.
Instead, they would respect and recognise our history, our usual or preferred language, and our
contribution
to the prosperity of Hong Kong.
The reason behind the direct or indirect discrimination that happens on a daily basis is not the Chinese language. The lack of integration is not because of not knowing the Chinese language. Denial – or lack of acceptance of – our existence is the main problem. Our absence in Hong Kong's state mechanism is the main factor.
To create a harmonious society, we need to have a shared responsibility. We are labelled as ethnic minorities. Instead, let us identify ourselves as Hongkongers of Nepali, Indian or Pakistani origin. Let us create a society with multicultural values.
Dev Raj Rai, Jordan
This article appeared in the South China Morning Post print edition as: Members of ethnic minorities lack political representation to address community issues