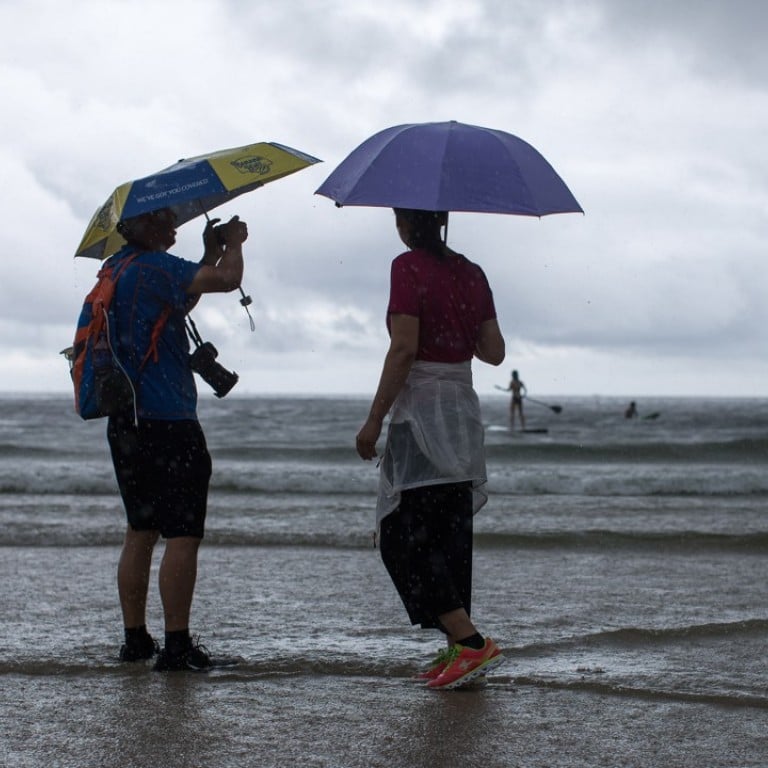 Hong Kong can beat climate change if it acts now, with stronger carbon reduction targets in the 2018 policy address
To support this, renewable energy should account for at least 10 per cent of the fuel mix by 2030. Instead of solely relying on
public participation through feed-in tariffs
, the government should also take the lead and install renewable energy equipment on all owned and funded premises, such as public hospitals and aided schools.
Watch: Deadly floods in northeast China
In terms of adaptation measures, an emergency response office on climate change should be established. Recent extreme weather events have shown that interdepartmental coordination is required in disaster planning and management. The government should also collaborate with other cities within the
Greater Bay Area
to exchange experience and resources, reducing the cost of implementation while enhancing synergy on climate change adaptation measures.
Finally, there is the pragmatic issue of funding climate projects. The government should take advantage of Hong Kong's position as a world-class financial centre to enable green financing and sustainable investment. At the same time, they should divest from fossil fuels.
Climate change may be inevitable, but we can still limit its severity. If we do not quickly ramp up climate actions, we risk passing down an uninhabitable Hong Kong to future generations.
Wendell Chan, programme officer, Friends of the Earth (HK)
This article appeared in the South China Morning Post print edition as: 'Climate first' approach sorely needed in Hong Kong to limit severity of extreme weather