Letters

|
Why Hong Kong must act on better waste management: for starters, it can ease the housing crisis
The government's municipal solid waste charging scheme has been a long time coming, but is vital to reducing waste volumes
If Hong Kong sent less waste to landfills, space could be reallocated to other needs such as housing
"Better late than never" is the best way to describe the recent announcement of the municipal solid waste charging proposal by Secretary for the Environment Wong Kam-sing ("
Waste fee scheme delayed by a year
", November 1).
The idea of waste charging was first raised in the mid-90s. In 2005, the government formally proposed a waste charging scheme, and "A Policy Framework for the Management of Municipal Solid Waste in Hong Kong (2005 – 2014)"
was published
.
The public don't have incentives to reduce waste disposal in the absence of the charging legislation. In 2017, the amount of municipal solid waste disposed in landfills reached 10,730 tonnes, a 3.7 per cent increase over 2016.
But how many people, business leaders or lawmakers, are aware of this looming environmental nightmare? I can tell you – only a tiny minority.
Chief Executive Carrie Lam Cheng Yuet-ngor has displayed firm support for Mr Wong and the need to press ahead with this policy amid criticisms. Despite another year of delay to the projected effective date of the legislation, I support and welcome it.
With public environmental awareness continuing to increase, political parties and lawmakers trying to block the legislation are simply going against their voters' wishes and undermining the environmental sustainability of Hong Kong.
Wong has promised a basket of measures to help the public reduce waste, which includes spending HK$300 million to HK$400 million next year to support waste recycling and public environmental education. He also pledged to spend at least HK$800 million a year when the legislation is in place, to further help society reduce waste disposal by collecting plastic from residents and schools, and collecting food waste from the commercial sector.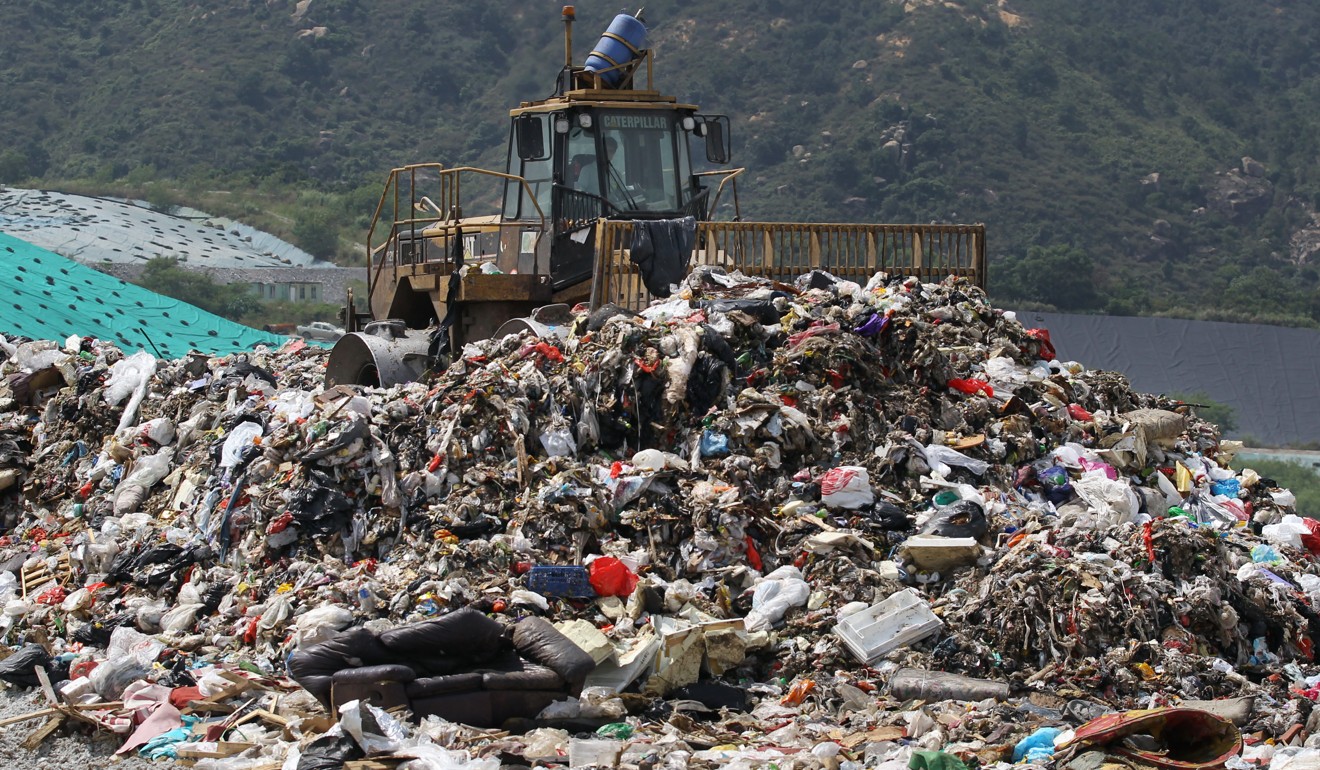 Some critics say the legislation should only take effect when recycling facilities and other measures are fully ready. However, such opponents will never be satisfied, whatever the measures.
Hong Kong ranked 50th among 100 cities worldwide on the "planet" sub-index that deals with the environment of the
Arcadis Sustainable Cities Index 2018
. If we are to raise Hong Kong's ranking, we need to greatly improve our waste management, among other environmental aspects.
Edwin Lau Che-feng, executive director, The Green Earth