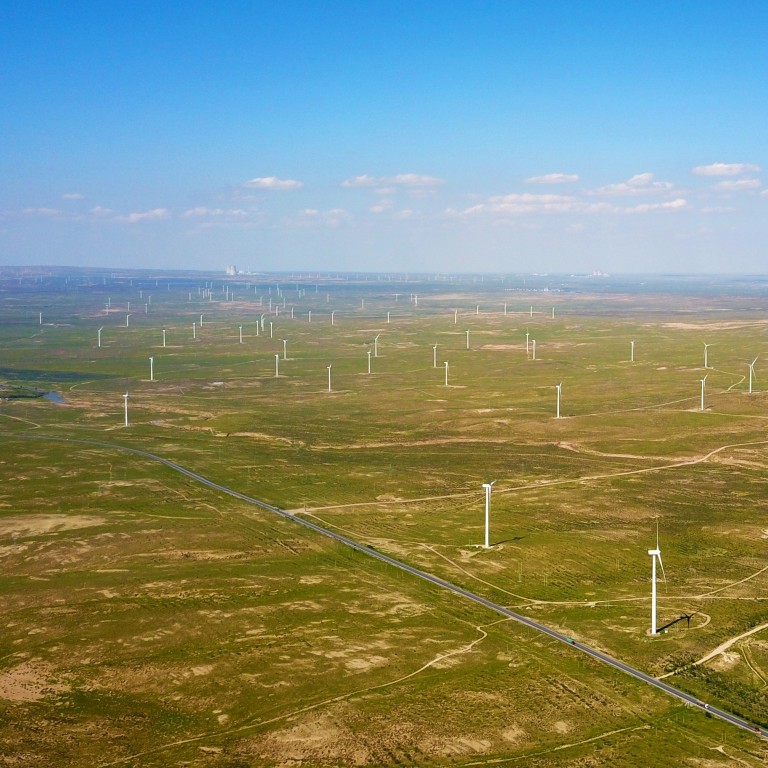 Letters

|
China and global cities are rising to the climate change challenge: the world must follow
China, the world's largest single energy consumer and greenhouse gas emitter, set ambitious emissions reduction goals and met them three years early
Negotiators at the United Nations Climate Change Conference (COP24) in Katowice, Poland have managed to
save the Paris agreement
by agreeing on a uniform reporting standard, although they weren't able to get much more. Deep divisions among countries and difficult domestic political pressures prevented a more ambitious outcome.
But, there is some good news. As it turns out, the world's largest contributors to the problem of climate change – global cities and China – are already making significant changes to reduce their carbon emissions.
Cities are responsible for the majority of the world's emissions (about 75 per cent), and they are making the kind of dramatic changes that need to happen. Mayors from more than 9,000 local governments in 127 countries have signed the Global Covenant of Mayors for Climate and Energy, essentially a Paris agreement for cities and local governments, and city-based organisations like C40, ICLEI and Metropolis are helping cities find solutions and implement them.
Tokyo has reduced its energy consumption by
more than 20 per cent
since 2000; London has reduced its emissions by 33 per cent
since 2000; and, between 1997 and 2016, Hong Kong reduced its sulphur dioxide emissions by
78 per cent
, its PM 2.5 levels by
69 per cent
, and its carbon monoxide emissions by
37 per cent
.
China, the world's largest single energy consumer and greenhouse gas emitter, set ambitious goals – cut emissions per unit of GDP by 40-45 per cent by 2020 – and met them three years early.
Furthermore, it has already surpassed its 2020 goal for solar deployment and now accounts for more than half of global photovoltaic demand. By the end of 2016, China's wind power exceeded that produced by all of Europe.
Donald Trump may be backing down from climate commitments, but others are stepping up. Xi Jinping has set ambitious climate targets and exceeded them. Shinzo Abe has invested heavily in clean-energy technology and is calling on others to be similarly ambitious. Hong Kong's Climate Action Plan 2030+ commits the city to
reduce its carbon intensity by 60-65 per cent
by 2030.
The Paris agreement is still in force, but little is binding. Now, municipal and national leaders alike need to look to their own communities and find innovative ways to be more ambitious in their efforts. Those who are struggling can look to cities and China. Their efforts offer both a glimmer of hope, and a road map for others to follow.
Mary Alice Haddad, visiting scholar, Chinese University of Hong Kong