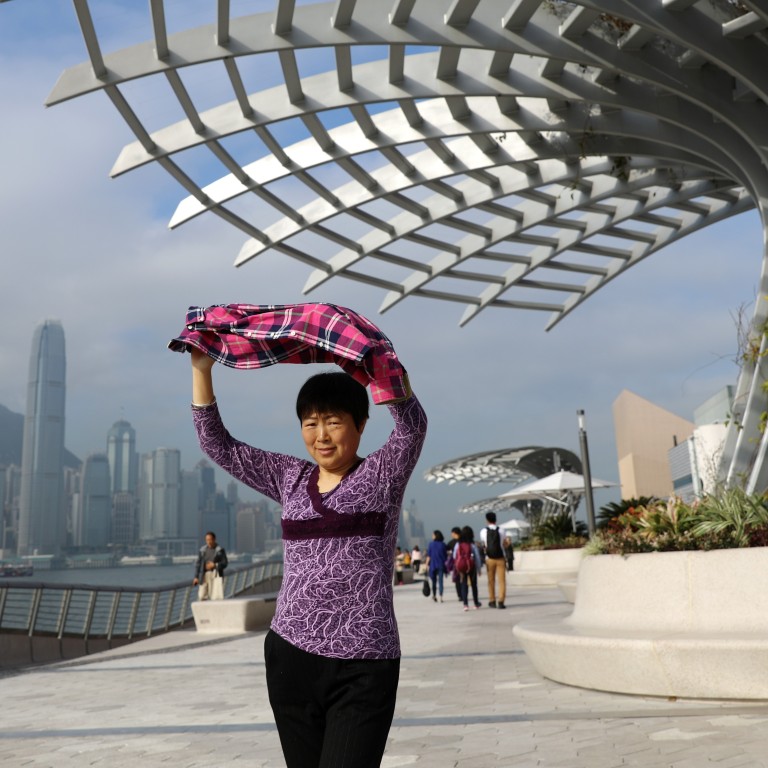 Letters
MTR must have a cool plan for ugly vent shaft on Avenue of Stars: we just don't know it yet
MTR should express its corporate social responsibility and turn the vent shaft into a memorable moment for visitors to the Tsim Sha Tsui waterfront
I'm responding to Jamie Lloyd ("Ugly ventilation shaft blights views on newly redone Avenue of Stars", February 18) who correctly identified
the unsightly block
which blights the view in front of the revamped Museum of Art and the start of the reopened Avenue of Stars: that building is owned by the
MTR Corporation
. It is a ventilation shaft for the railway line underneath.
The need for it to be fixed up has been identified for quite some time. The MTR has yet to be forthcoming with a plan and budget for upgrading the exterior of the shaft. The simplest solution would be a lick of paint.
In the past, banners used to be displayed on the shaft, announcing arts and cultural events in the adjacent venues. So maybe the MTR is waiting for a proposal from the Leisure and Cultural Services Department. Instead of disposable banners, the vent shaft could be wrapped with an electronic billboard for such announcements. Or maybe the MTR is waiting for other people's money and hopes New World Development will offer to hire an artist to turn the vent shaft into a large sculpture.
Or maybe it is the recent preoccupation with
finding construction records
that has delayed some other cool ideas the MTR has for expressing its corporate social responsibility and turning the vent shaft into a memorable moment for visitors to the Tsim Sha Tsui waterfront. Whatever happens, rest assured we will all surely see it.
Paul Zimmerman, district councillor, Pok Fu Lam; CEO, Designing Hong Kong