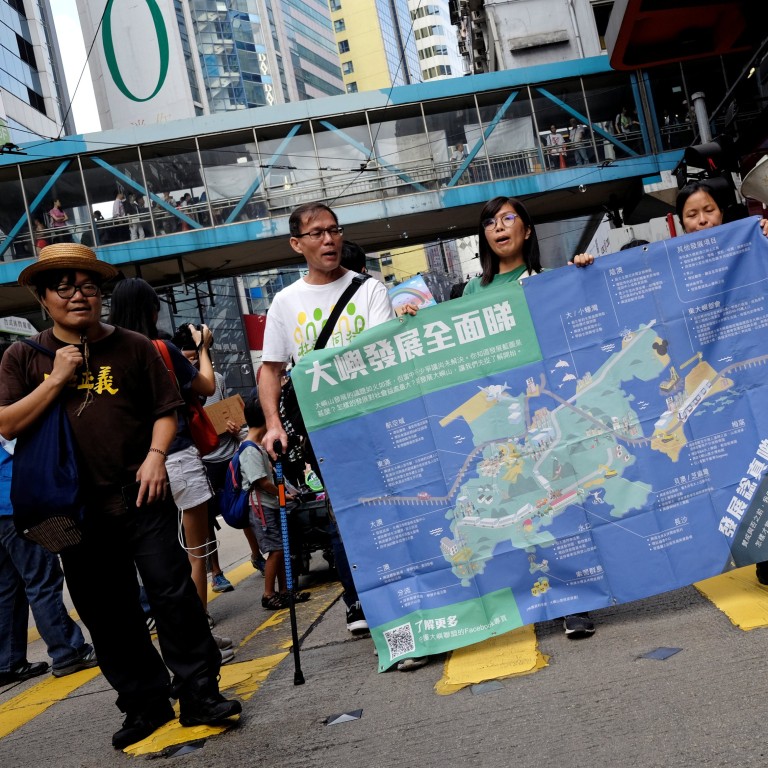 Letters
Carrie Lam's Lantau Tomorrow plan is shortsighted on cost and sources of fill material for reclamation
Marine sand from China needed for reclamation doubled in price last year
The government has made misleading claims that construction waste can largely be used instead
Moving on from the farcical public consultation on land supply, the government is now resorting to dissimulation and half-truths to address a critical issue of land reclamation: where will the fill material come from, and at what cost, to reclaim the 1,700 hectares envisaged in the
Lantau Tomorrow Vision
?
Demand for fill material – mainly marine sand – has been rising exponentially worldwide, driving up the cost. A cubic metre of marine sand harvested in Guangxi province doubled in price from HK$57-$68 to HK$120 between May and December last year. In late January this year, the market price for high-quality sea sand sourced in Guangdong was HK$300 per cubic metre.
Over 200 million cubic metres or 280 million tons of fill material will be needed to reclaim Lantau Tomorrow's 1,700 hectares – one of the biggest reclamations in the world, surpassing the Palm Islands development in Dubai, which required 150 million tons of fill material. The rising cost of marine sand in the face of tight supply poses a major risk to Lantau Tomorrow, which independent cost estimates put at
HK$1 trillion
.
The government is downplaying the risk with half-truths. Its misleading response was recently articulated by Mr Robin Lee of the government's Sustainable Lantau Office. He told the Islands District Council at its February 25 meeting that Hong Kong generates
15 million tons
of construction waste per year that can be used as fill material for reclamation. Using local construction waste would avoid exposure to the rising cost of marine sand.
Omitted was the fact that only a limited amount of construction waste can be used as fill material. In the construction of the Hong Kong-Zhuhai-Macau Bridge Hong Kong cross-boundary facilities, local construction waste used as fill material needed to be sorted, at a cost, and only material with a maximum size of 250 millimetres and a minimum size of 60 microns
could be used
. Moreover, reclamation fill material cannot be composed exclusively of construction waste; the proportion depends on the time available to stabilise a reclamation site and how the site is going to be used.
For the airport's
third runway
, 85 per cent of the fill material is sourced from China, and interruption in the supply of marine sand slowed down construction.
Adding to the risks, there is limited experience in the use of construction material for reclamation in Hong Kong. The
collapse
of tetrapod wave barriers around the artificial island of the Hong Kong-Zhuhai-Macau Bridge last year, and of the ground outside the passenger clearance building more recently, raises concerns about using construction waste for a reclamation meant to house a large population in a rising sea level environment.
Tom Yam, Lantau