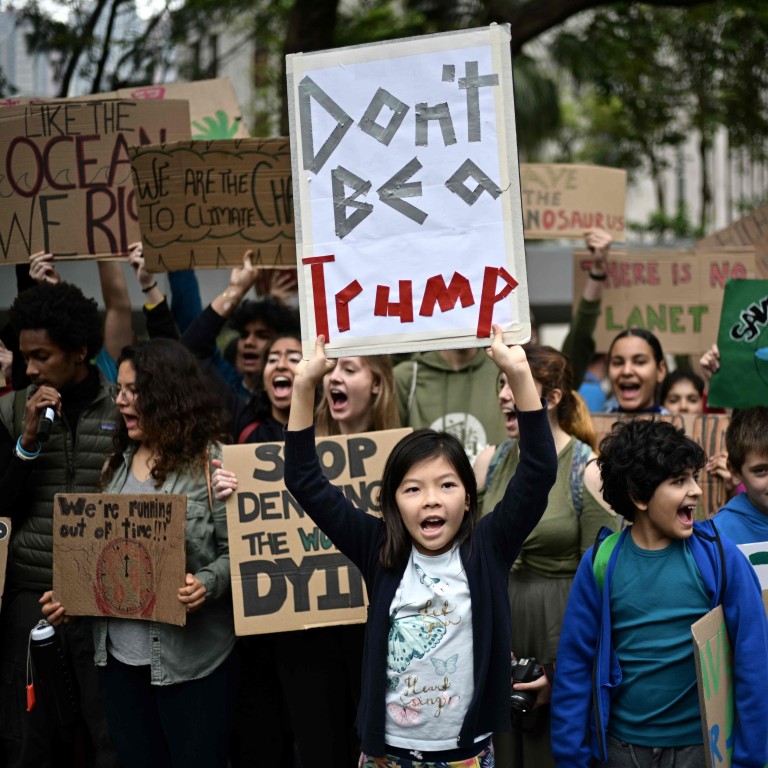 Letters
Inaction on climate change is the official norm – no wonder Hong Kong children are protesting
Lantau Tomorrow Vision is just the latest example of the government's failure to plan for climate change
Given that Hong Kong has just had its
warmest winter
on record ("Hottest winter on record for Hong Kong, with average temperature of 19.1 degrees Celsius", March 3), it seems like a good time to make three quick points.
First, an Organisation for Economic Cooperation and Development
study
in 2007 placed Hong Kong among the eight cities with the highest value of property and infrastructure assets exposed to coastal flooding by 2070 due to climate change.
Second, the Hong Kong government does not seem to be taking this into account at all, with its plan for
massive reclamation
near Lantau Island to create islands to house large numbers of people. This may explain why young people are less than enthusiastic about the idea.
Third, the Hong Kong government and the Legislative Council have never seriously debated climate change and its effects on Hong Kong.
It's hard to come to any conclusion other than that the government is seriously negligent in planning our future. No wonder
students
in Hong Kong are concerned about climate change. The so-called adults are completely absent from the debate.
Tim Woodward, Kwai Chung