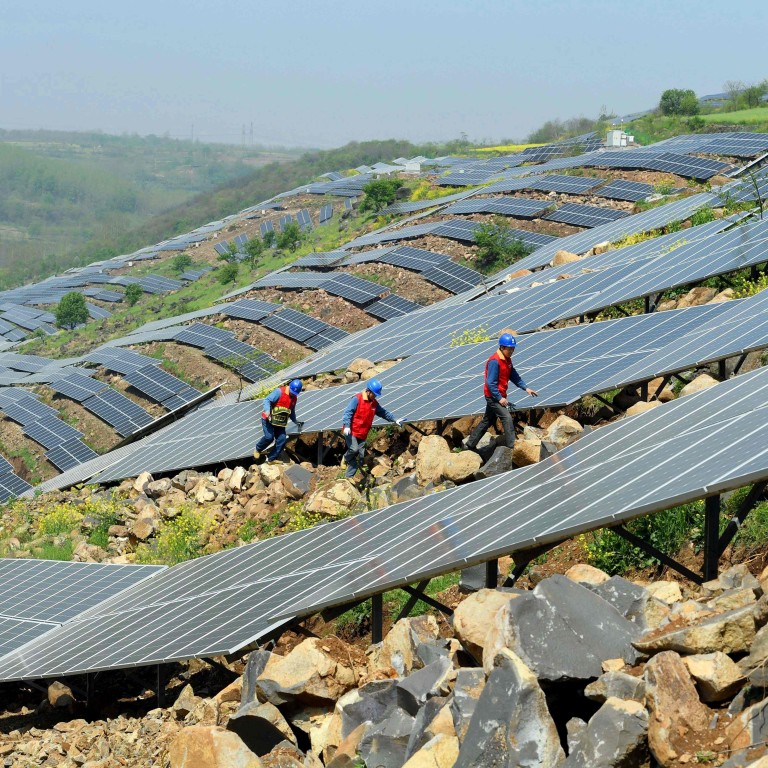 Letters

|
Why Hong Kong needs to take the lead on green finance and powering a green economy
China has emerged as the world's largest renewable energy investor, but Hong Kong has lagged behind
The Hong Kong government has the responsibility to promote a low-carbon transition in policy and economics to address climate change
In the last policy address, the government promised to take the lead on green bonds issuance through a
green bond scheme
, with a borrowing ceiling of HK$100 billion. The proposal was finally passed by the Legislative Council at the end of last year – good news for the fight against climate change.
Green finance promotes sustainable investment projects and the development of green industries such as renewable energy, green buildings and more. Countries around the world have joined the drive for green industry development in recent years, regarding it as a new economic pillar. According to the China Association of Environmental Protection Industry,
China's green industry
has increased 2.6-fold in the past six years, reaching revenues of 1.35 trillion yuan (US$200 billion) in 2017 alone. China is also the world's largest renewable energy investor, accounting for 40 per cent of the US$280 billion of investments in 2017. This shows a strong growth in the green industry.
Comparatively, the development of green finance in Hong Kong has lagged behind. The government must actively promote green finance and capture green development opportunities from the
Belt and Road
Initiative to solidify Hong Kong's status as an international financial centre.
The HK$100 billion green bond programme is a big step forward for Hong Kong's
green finance market
. What is worrying is whether the government will use the bond scheme as a greenwashing tool, such as financing the
Lantau Tomorrow Vision
project. To enhance credibility and build stakeholder confidence in green finance, the government must act as the gatekeeper to provide conformity assessments for the issuers.
The rise of green finance will create unlimited employment opportunities; the International Labour Organisation estimates that 24 million green jobs will be created worldwide by 2030. The government must develop training schemes to prepare the workforce with the green job skills needed for this economic transition.
The Paris Agreement came into force in November 2016 and set clear targets for addressing
climate change
. The United Nations Environment Programme's Emissions Gap Report 2017, however, shows that the current commitments made by the countries are not sufficient to achieving the goal of limiting global temperature rise to within 2 degrees Celsius above pre-industrial levels.
Global warming is causing more frequent and extreme weather events, and no country or city is immune. The Hong Kong government has the responsibility to promote a low-carbon transition in policy and economics to address climate change.
Dr Jeffrey Hung, senior programme manager, Friends of the Earth (HK)