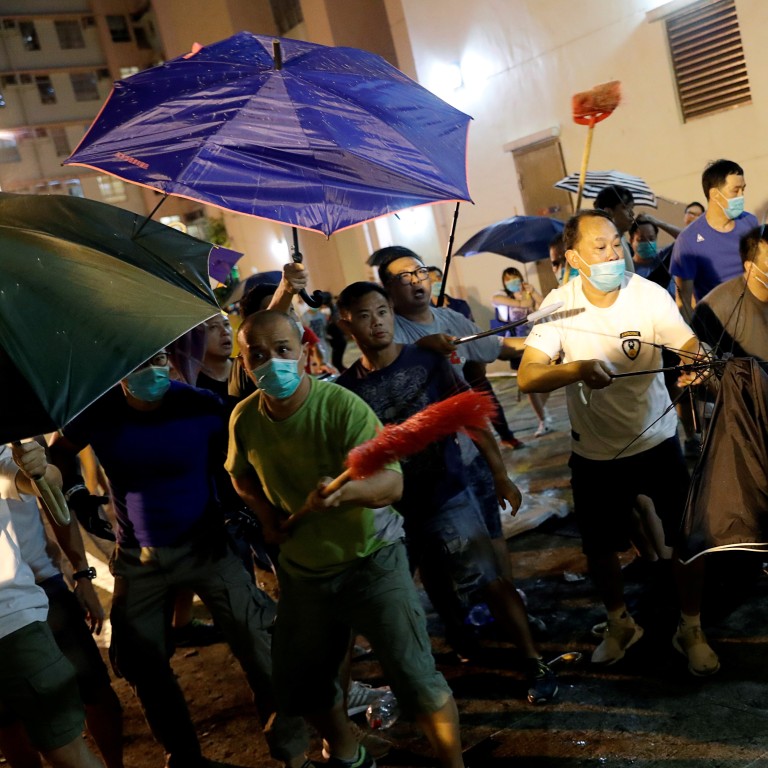 Letters

|
As Hong Kong protests spread, police can't arrest us all
Hong Kong's own version of Les Miserables is unfolding, with the police slipping into the role of tormentor. The scenes from
Wong Tai Sin
over the weekend were particularly shameful.
I recall the wisdom of United States president Ronald Reagan's
speech
in 1982 to the British Parliament, as he vividly described El Salvadoran women's determination to vote despite threats from guerilla fighters: "You can kill me, you can kill my family, kill my neighbours, but you can't kill us all."
I would slightly amend his words to fit the current situation in Hong Kong: "You can arrest me, you can arrest my family, arrest my neighbours, but you can't arrest us all." The heroes of this movement are the people – the residents of Wong Tai Sin. They have gained my sincerest respect and I salute them from the bottom of my heart.
Lo Wai Kong, Mei Foo
Police's indecent assaults on protesters must stop
Concern groups have issued a joint statement about the numerous instances of the police's sexually aggressive behaviour towards protesters since the anti-extradition bill movement escalated in June.
Sexual aggression is used by people in power not only as a form of dehumanisation but to deter justice seekers from taking action out of fear of humiliation.
We must all condemn this excessive, unjust and dehumanising use of force by the police.
Cecilia Wong, Kwun Tong