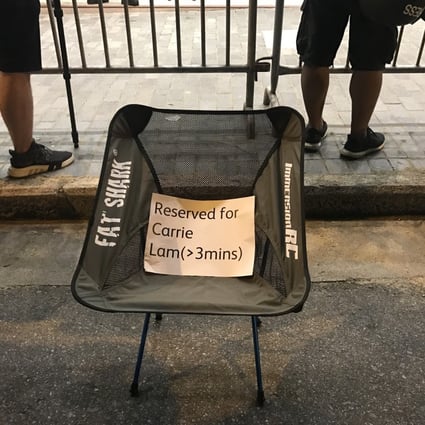 As Chief Executive Carrie Lam and her key officials conduct a dialogue session at Queen Elizabeth Stadium in Wan Chai on September 26, protesters outside place a chair for her, daring the leader to come out and talk to them. Photo: Yujing Liu
Letters |

Carrie Lam is talking to Hong Kong people, but is she listening?
The chief executive's September 26 dialogue session restricted the number of participants and allowed her to choose not to answer. Are Carrie Lam and her officials sincere about tackling Hong Kong's problems?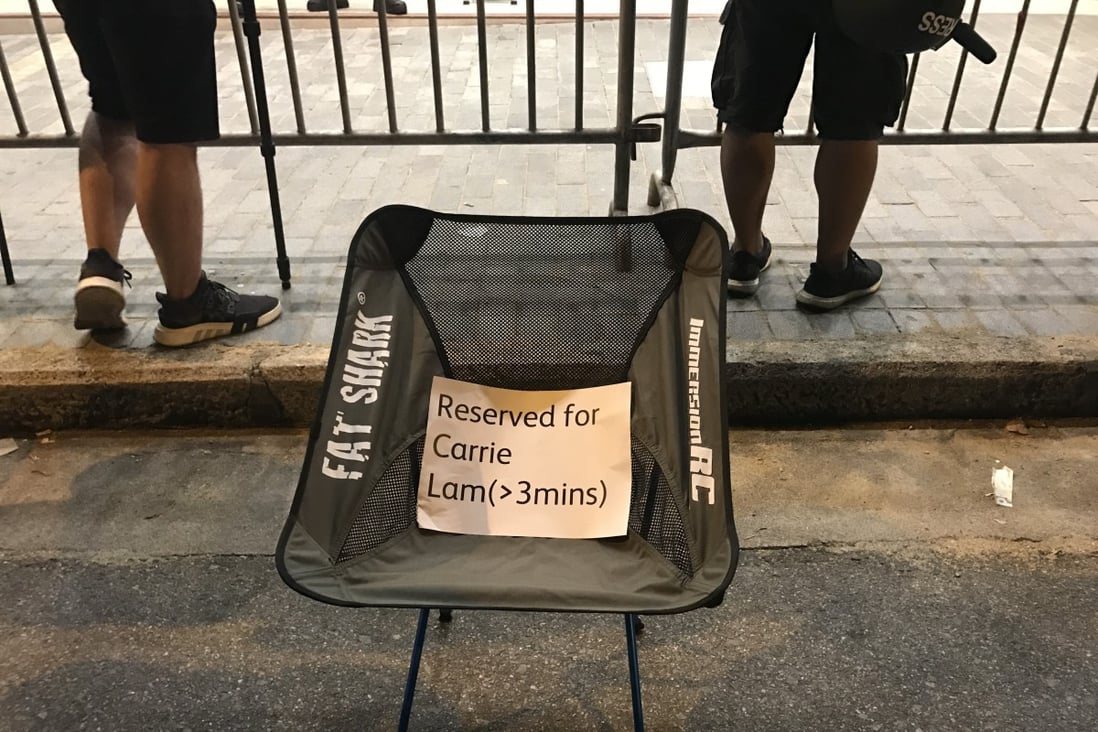 As Chief Executive Carrie Lam and her key officials conduct a dialogue session at Queen Elizabeth Stadium in Wan Chai on September 26, protesters outside place a chair for her, daring the leader to come out and talk to them. Photo: Yujing Liu