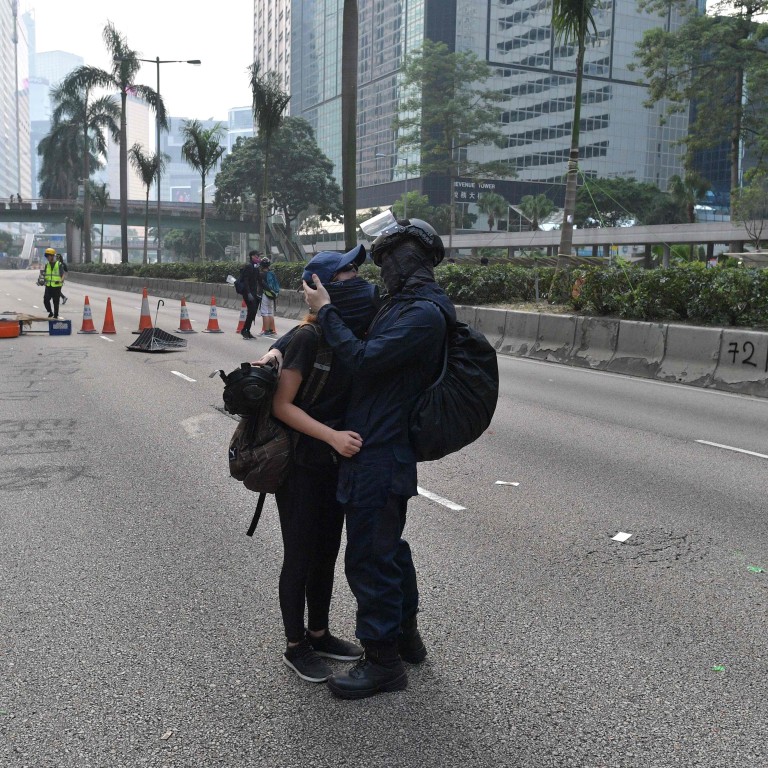 Letters
Hong Kong protest violence is the product of peaceful persuasion ignored
Far from being "intoxicated" by mob rule, protesters who resort to violence are desperate to be heard after months of being ignored by a heartless government and tear-gassed by an increasingly brutal police force
The protests are definitely violent, but what are the reasons behind the actions of the "rioters"?
The movement started with two entirely
peaceful protests
, each with more than a million amassed on the streets opposing the extradition bill. But the government
ignored
the demands of the people, leading the protesters to question the usefulness of peaceful demonstrations.
Moreover, people started to question the credibility of the government. Having long feared that they would soon be living under the rule of Communist China, they seized the timing to urge the local government to grant them the democracy they were deprived of.
But instead of receiving what they needed, unarmed citizens were met with
tear gas, rubber bullets
and countless cases of
police brutality
. The protesters had no choice but to gear up, both to protect themselves and to put pressure on the government. The police were not "maligned". They had turned themselves into the enemy of the people by failing to do what they should: protect the people.
More than
four months
have passed, and the government still refuses to address the problem it has created, and not a single policeman has been punished for misbehaviour. Just three days after the first live round was
fired at a protester
, the government invoked a
ban
on the wearing of masks under the emergency regulation ordinance, which put the chief executive above all restrictions of power. Hong Kong is now ruled by a
potential dictator
, and protesters were more desperate than ever to save the last hope of democracy from drowning.
Violent demonstrations, after every peaceful method had proved futile, have seemingly become the
only way left
for protesters to force the government to respond to their
demands
. They are not mobs hungry for power. They are fighters using their last resort to fight for concessions from the government, and for the freedoms of the city.
Are they deluded by propaganda and biased news? Perhaps. But after four months, they do start to truly understand one thing, freedom is not free.
It is the fear of the power-abusing police force, the fear of the heartless government that chooses not to care about its people, and the fear of the Communist Party's control that seems to inch closer towards us every second that has brought them out into the streets.
They are not mobsters aiming at bringing chaos, nor rioters intending to destroy their own city. All they have ever wanted is a better Hong Kong, where voices could be heard and leaders could
represent
the people, and they are willing to make sacrifices.
As John F. Kennedy said: "Those who make peaceful revolution impossible will make violent revolution inevitable."
Owen Chau, Yuen Long