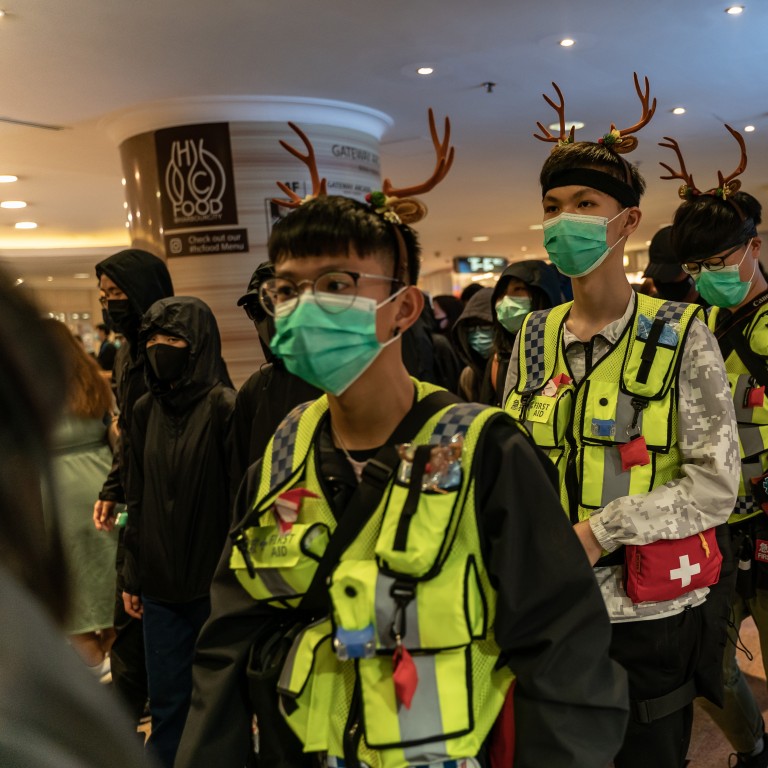 Letters
When China bans Christmas, it hurts more than Christians
During this festive Christmas season, it was indeed hurtful and heartbreaking for me, as a Christian, to receive videos circulated in WeChat groups depicting schoolchildren in China denouncing the celebration of Christmas, claiming it was a "Westerners' festival" and that it was "a shame" for Chinese to celebrate the holiday.
For Christians, Christmas is when God became man to reconcile and save His people from sin. In the case of non-Christians, Christmas is also a peaceful and joyous occasion when people gather together with their families and friends.
Arriving at the end of the year, Christmas is a time of celebrating the achievements of the year and hoping all the best for the coming one. Even during wartime, soldiers put down their weapons for a temporary ceasefire.
In his midnight mass for Christmas, Pope Francis noted that God loves us all,
even the worst of us
. Christmas symbolises universal love for one another, and this love is certainly beyond borders.
But the war on Christmas in China spreads a rhetoric of hate and division. Not only does it pose a threat to religious liberty in China, the anti-Christmas campaign also indoctrinates children to feud against other cultures in the name of nationalism, which can result in catastrophic consequences.
Christmas is more than parties and festive dinners. It reminds us of sympathy and thanksgiving. We should care for the needy and remain grateful for the things we have. There are people across the world who cannot share the joy of Christmas and doubtlessly they are worthy of our attention.
This Christmas has been
extraordinary for Hong Kong
, which is in the midst of a political storm. As the new year approaches, it is time for reconciliation between the government and the protesters for a new start. Our brighter days still lie ahead.
Anfield Tam, Quarry Bay
Communist Party not in tune with the times
The truth is neither Taiwan, nor Hong Kong, nor the rest of the world are interfering in the internal affairs of China ("Do not believe Western media spin on unrest", December 27). The truth is that China is not facing up to legitimate concerns about the freedom of speech, and its use of rule by law instead of rule of law.
What worries people most is the authoritarian rule of the Communist Party that dictates to society.
It might work in Macau and for the time being in mainland China, but in the end not for Taiwan, Hong Kong or Xinjiang.
If "one country" is to survive, Beijing has to recognise the different DNAs within its territories.
In this day and age, a firewall blocking information does not work any more. Let's not get back to the Mao age, but try to truly engage with the real world. This means being more open.
Why be a secretive society if you have got nothing to hide?
Peter den Hartog, Tuen Mun