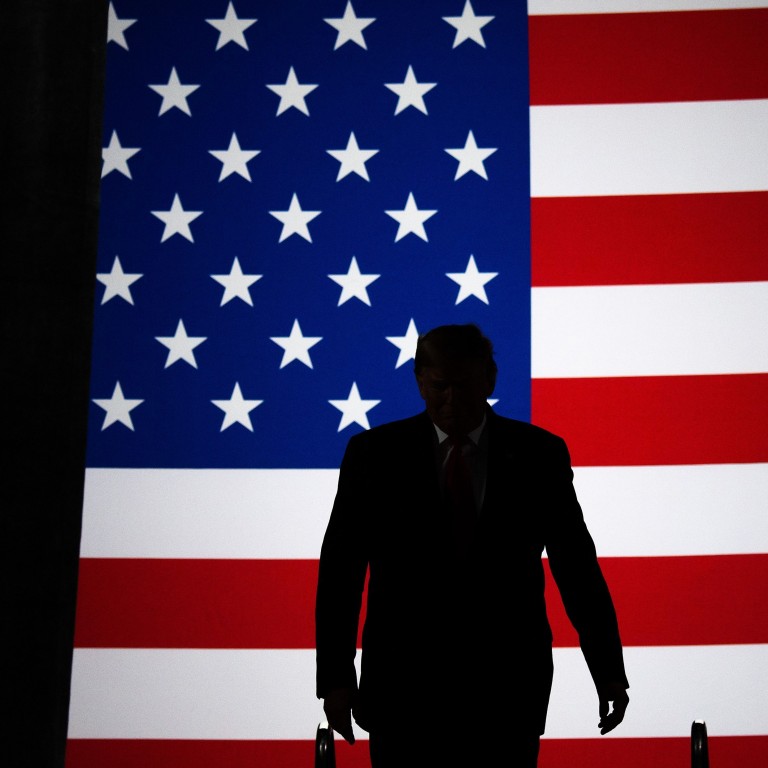 Letters
Did Trump really make America safer by killing top Iranian general?
US President Donald Trump's ordering of
the killing
of Iranian military leader
Qassem Soleimani
will rank as one of the most reckless actions of a president, who once again put his personal political interest above national security.
Certainly, Soleimani deserved to meet his bitter fate. He was behind the killing of hundreds of American soldiers in Iraq while threatening and acting against American allies. However, killing him without considering the potentially dire regional repercussions and without a strategy, under the guise of national security concerns, is hard to fathom.
Republican members of Congress who praised the assassination of General Soleimani seem to be utterly blinded by their desire to see him eliminated. They seem to have no clue what will happen next. Trump, who is fighting for his political life, appears to care little about the horrifying consequences, as long as he distracts public attention from his political woes.
He made the decision to assassinate Soleimani seven months ago,
but he gave the order now to serve self-interest, especially in this election year and while he is awaiting the outcome of
an impeachment trial
in the Senate.
During the Senate briefing on Iran led by Secretary of State Mike Pompeo, Secretary of Defence Mark Esper and CIA director Gina Haspel, they produced no evidence that there was an
imminent danger
of an attack on four American embassies orchestrated by Soleimani, as Trump has claimed.
In fact, Esper said openly in a January 12 interview that he saw no evidence of this.
Republican Senator Mike Lee labelled it as "probably the worst briefing I have seen, at least on a military issue".
Now, having failed to produce evidence of imminent danger, the Trump administration claims that the killing of Soleimani was part of a long-term deterrence strategy.
The assassination itself has certainly emboldened Iran's resolve to continue its nefarious activities throughout the region. And the measure Trump has taken to presumably make the US more secure has in fact done the complete opposite.
Contrary to Trump's claim that he made the right decision for the sake of American security, 55 per cent of voters in a USA Today survey released on January 9 said he had made the US less safe.
 Dr Alon Ben-Meir, professor of international relations, Centre for Global Affairs, NYU