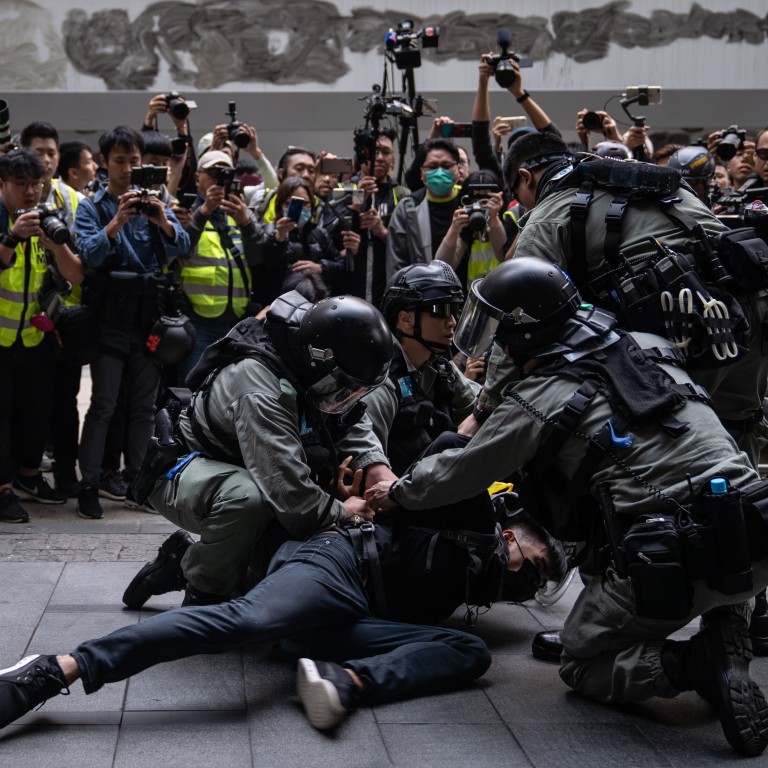 Letters

|
Why Hong Kong police have lost the trust of the people: I found it out the hard way
Two officers demonstrated their emotional instability by overreacting to a mere comment. Such a bullying mentality, which could lead to abuse, is almost certainly prevalent in the force
Last Sunday, January 19, when I passed by a team of anti-riot policemen near the fountain of Hong Kong Park around 4.30pm, I said to myself in Cantonese, "Is it military rule now (軍管牙)?" One of the officers shouted at me rudely: "What the f*** did you say?" (你講乜X 嘢?)
I was very shocked by his rude behaviour and foul language. Although I had walked away and was about 10 steps away from them, I shot back: "Is it military rule now?"
Immediately two of them, one with a long gun across his chest, rushed towards me. They pressed against me with their bodies and looked down at me in a menacing manner. I am an elderly woman and am only 5 feet tall. They looked like they were about to do something ugly when luckily two of their colleagues pulled them away.
This experience reveals to me the following irregularities in the police force.
One, the officer used foul language to address a law-abiding citizen. He must have breached the police code of ethics.
Two, the policeman overreacted to my comment, which was merely an objective description of the situation and not at all a personal insult. This indicates that some policemen believe they can bully citizens at will.
Three, the two policemen appeared to be emotionally unstable and behaved like gangsters. Yet, they were in possession of lethal weapons. Would that not pose a danger to the public?
Four, the police have been covering up or even encouraging the improper behaviour of some policemen. This causes blatant damage to our judicial system.
Five, my experience is certainly just the tip of the iceberg. Other innocent citizens must have
also suffered
police intimidation or brutality.
Ivy Yuen, Sheung Shui
Organisers of public marches should post million-dollar bond
Repairs following such widespread vandalism are costing Hong Kong taxpayers millions of dollars. This amount should be paid by the bond demanded of organisers, since it is their marchers who do the damage.
Chris Ma, Mid-Levels