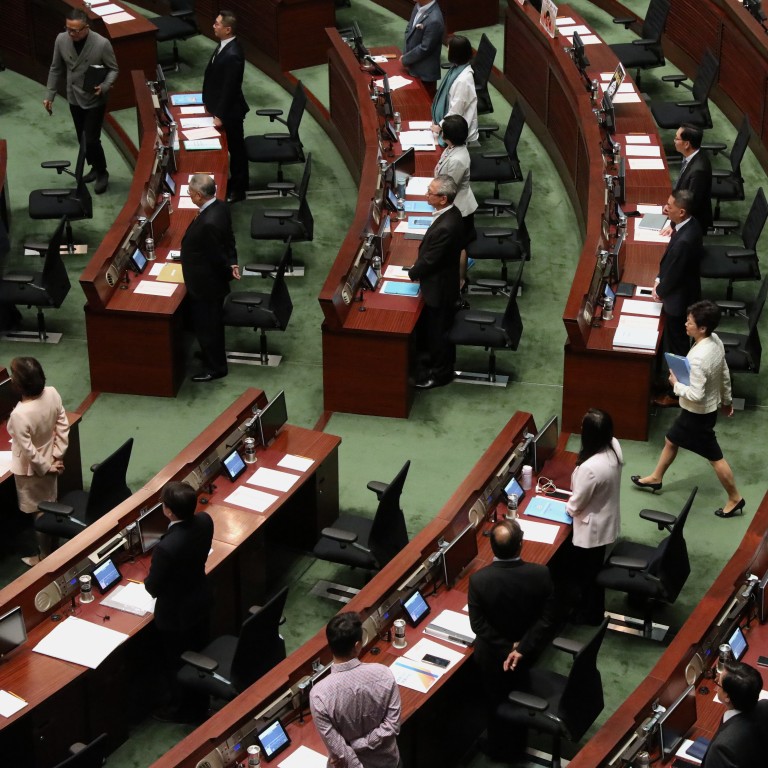 Letters
Hong Kong's future lies in the political arena, not in street protests
Hong Kong has paid a heavy price for the protests. Meanwhile, political polarisation means it has not fully utilised the power of the Legislative Council
The quest for political reform must not sacrifice Hong Kong's advantage as a bridge to the mainland
With the anti-government protests often turning violent, we must assess the consequences. It doesn't matter how well-intentioned the pan-democrats are, ignoring the city's geopolitical reality and its interdependent relationship with China may create further political crises and push the city past the point of no return.
To make informed decisions about the political future of our city, we must let history serve as a guide. The British parliament has shaped the political systems of many of the empire's ex-colonies, including Hong Kong.
Legco has been home to groundbreaking change and spirited debate. Today, Hong Kong has a "hybrid" democratic system, part constituent and part representative, with the number of geographical constituency legislators increasing progressively, from 20 in 1998 to 35 at present.
However, in a highly politicised environment, the benefits of these reforms remain to be seen. In 2015, the pan-democrats
vetoed
an electoral reform package that moved towards universal suffrage for the chief executive and Legco elections.
Any political system must first focus on the interests of its own people. For example, Britain is a representative democracy that ensures all segments of society are represented. This is ever more practical in today's era of fragmented online news, allowing for comprehensive deliberation and avoiding the impulsive decision-making that characterises populism.
In Hong Kong, a careful review of the political reform agenda is needed, to provide "as little opportunity as possible to tumult and disorder", as US founding father Alexander Hamilton put it.
Despite the ideological divide between Hong Kong and the mainland, Hong Kong has long functioned as a bridge to mainland China for the world. We must see this as an opportunity. Any political reform should not undermine the city's strategic advantage and interests.
To break the impasse, we should look to realistic solutions, with intellectual courage and imagination in the political arena.
Jing Lee, Hong Kong