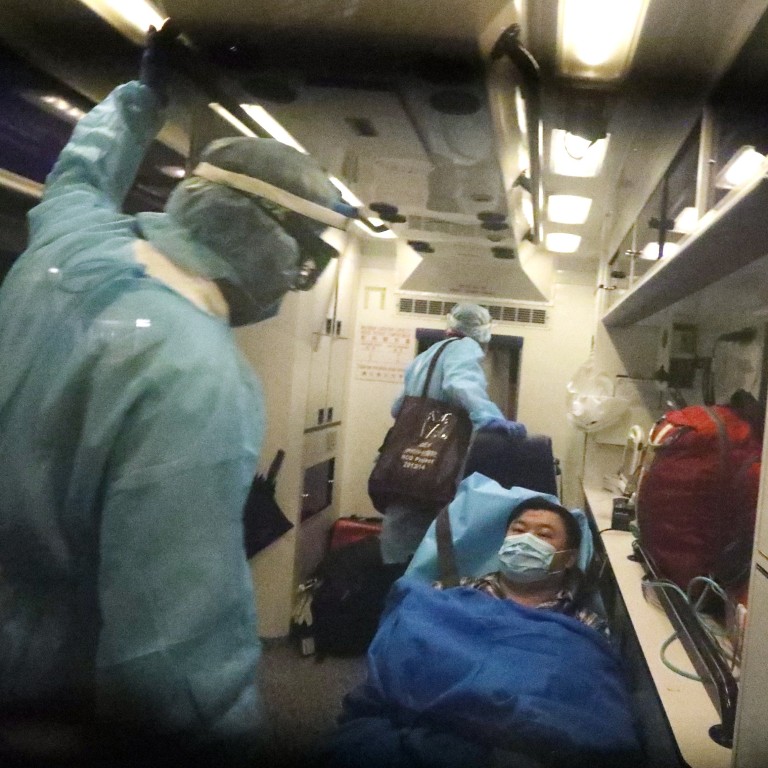 Letters
Hong Kong coronavirus crisis: why threaten medical strike in city's hour of need?
Hospital staff have a duty of care towards their patients and, indeed, many have stuck to their posts and deserve gratitude
In Hong Kong's hour of need, everyone must to pull together, not threaten a strike or, as some businesses have done, raise prices on masks and alcohol wipes
Hong Kong is facing the fallout from the Wuhan coronavirus outbreak across the border, further straining sentiment regarding mainland China.
Fears of a surge in infected patients in Hong Kong hospitals already overcrowded from the peak flu season has put additional pressure on frontline medical workers.
While the drawing of lots highlights the
dire concerns
of frontline medical staff, a strike is not a proper response.
Medical workers are right to be concerned about the risks of caring for coronavirus patients. My mother, who was a nurse midwife, was required to work in the quarantine wards during the severe acute respiratory syndrome
(Sars) outbreak
, and I remember her telling me of the concerns then. There are
undeniable risks
but this is also about a sense of responsibility.
My mother was also frightened, but she noted that there was more medical equipment supplied for protection in her department. The authorities sought to eliminate as much risk for them as possible.
Politics should have nothing to do with medical care. Somehow, the threat of a medical strike seems bound up in the hatred and anger felt towards the central government. But remember, no one in the world ever wants to be ill or worse. No one want to flee unless there are dangers or fears. Please, stand up and fight for Hong Kong.
Remember 2003 and be reminded that compassion is the need of the hour.
Heidi Cheng, Tseung Kwan O
Boos for the profiteers, bravo for medical workers
The novel coronavirus epidemic has baffled China and sparked global concern. Nearly 8,000 cases have been reported nationwide, with at least 170 lives lost to the disease.
First of all, I would like to say thank you to the medical personnel who
sacrificed
the Spring Festival celebrations with their families to risk their lives for the country and the world. They knew the dangers but stuck to their posts to protect us. I express my deepest respect for their bravery and sense of duty. Thank you for protecting us in times of
grave danger
.
However, I cannot say the same about the businessmen taking advantage of the situation. As sales of masks and alcohol wipes
increased
, some unscrupulous shop owners took the opportunity to increase prices several times over. This is undesirable behaviour. We can earn money in many ways, but not like this.
In the new year, I hope our brave medical personnel can stay safe, that the virus is defeated quickly, that businessmen stop earning money in unethical ways, and that citizens do all they can to guard against the new coronavirus.
Bonnie Wong, Tseung Kwan O