Letters
George Floyd protests must inspire Hong Kong to reflect on its treatment of minorities
Hongkongers have shown great community spirit in fighting injustice, but the city has a lingering problem with discrimination against members of ethnic minority communities
George Floyd's murder
has inspired worldwide protests, much discussion and individual introspection. People have realised not being racist is insufficient; they must be actively anti-racist. Each of us must challenge our personal beliefs and do away with negative stereotypes of minority groups.
This message is what makes Floyd's death relevant to all societies, including Hong Kong. Fighting injustice is not new here. For instance, when the coronavirus first affected our city, people started
giving masks
to the elderly, homeless and those in high-risk jobs, such as
street sweepers
.
In Hong Kong, there is awareness that injustices disproportionately affect our most vulnerable. The consciousness of a duty to right this wrong brings people together in difficult times, making me proud to call myself a Hongkonger.
Yet, Hong Kong is
not guiltless
in its treatment of members of ethnic minorities. Bias against
black people
, South Asians, Indonesians, Filipinos, Southeast Asians and other minorities is rampant. Many years ago, I saw a video about being black in Hong Kong, in which a man spoke of his experience in a lift. He was minding his business when a girl walked in and jumped at the sight of his skin.
Years later, a black classmate told me how uncomfortable she felt walking through Mong Kok, noticing people's stares and whispers. She did not understand Cantonese but could tell they were talking about her.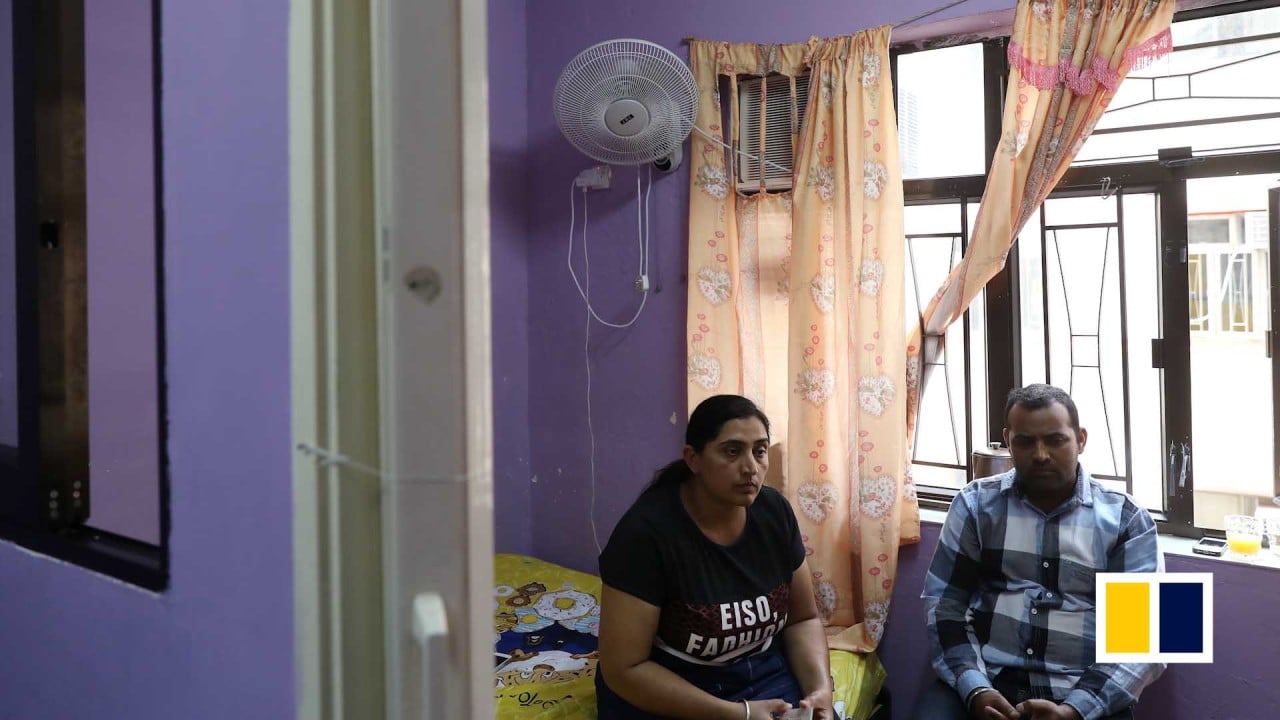 01:53
Hong Kong minorities tell of housing discrimination
Hong Kong minorities tell of housing discrimination
Earlier this year, I saw a feature on
Chungking Mansions
, home to many businesses run by members of ethnic minority communities. It also has a reputation for being unsafe, and most locals avoid it. This perception of "danger" is embedded into Hong Kong's image of its ethnic minorities.
Remember the
controversial textbook
that described Filipinos as "domestic helpers" as if that is their only role here? Numerous portrayals of Filipinos and Indonesians in Cantonese television serials have them only appearing in the background without saying any lines.
Floyd's death should inspire us to treat the people around us better and to move past these unjust perceptions of ethnic minorities in Hong Kong. Solidarity, after all, is more than just posting a black square on Instagram. It is the conscious effort to overhaul the injustices we spot in our own societies to make them better, safer and kinder places to live in.
Charmaine Au-Yeung, Tsuen Wan