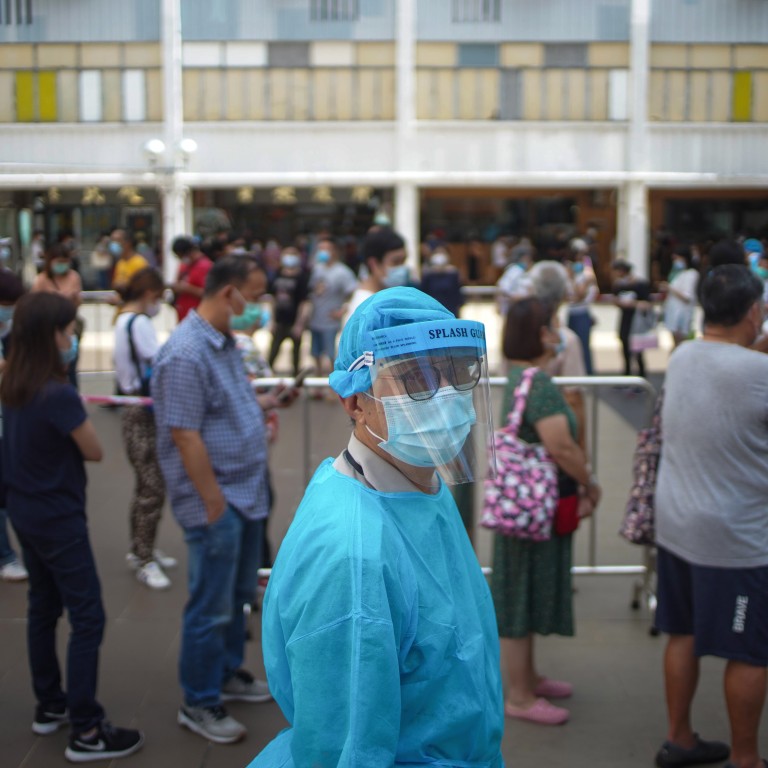 Letters
Hong Kong's third wave: extend screening to sewage, try 'pool testing' for speed
Sewage testing, already adopted in Singapore and Australia, can detect community infections a week earlier than other tests while screening samples from pools of people rather than individually can also speed up the process
As Hong Kong has been hit by a
third wave
of Covid-19 infections, with double-digit cases recorded in the past few days, the government has suspended local schools and tightened social distancing rules.
To protect public health, the government must expand coronavirus testing through monitoring the virus in sewage water and implementing "pool testing", while keeping the public fully informed about how it is handling the pandemic.
British researchers have recently advocated testing for the coronavirus in sewage as viral material is often found in human faeces. Through this, infected cases can be detected in specific communities a week earlier than by other existing tests, an approach that has been adopted in
Singapore
and
Australia
.
Since Hong Kong's use of seawater to flush toilets may affect the method's validity, a research team at the University of Hong Kong has been working to adapt the method. The Department of Health should work with local researchers and the Drainage Services Department to conduct sewage epidemiology for early detection of community outbreaks.
In Wuhan, the epicentre of the pandemic, the government managed to conduct coronavirus tests on
6.5 million residents
in nine days to prevent a second wave of infections by adopting strategies such as pool testing.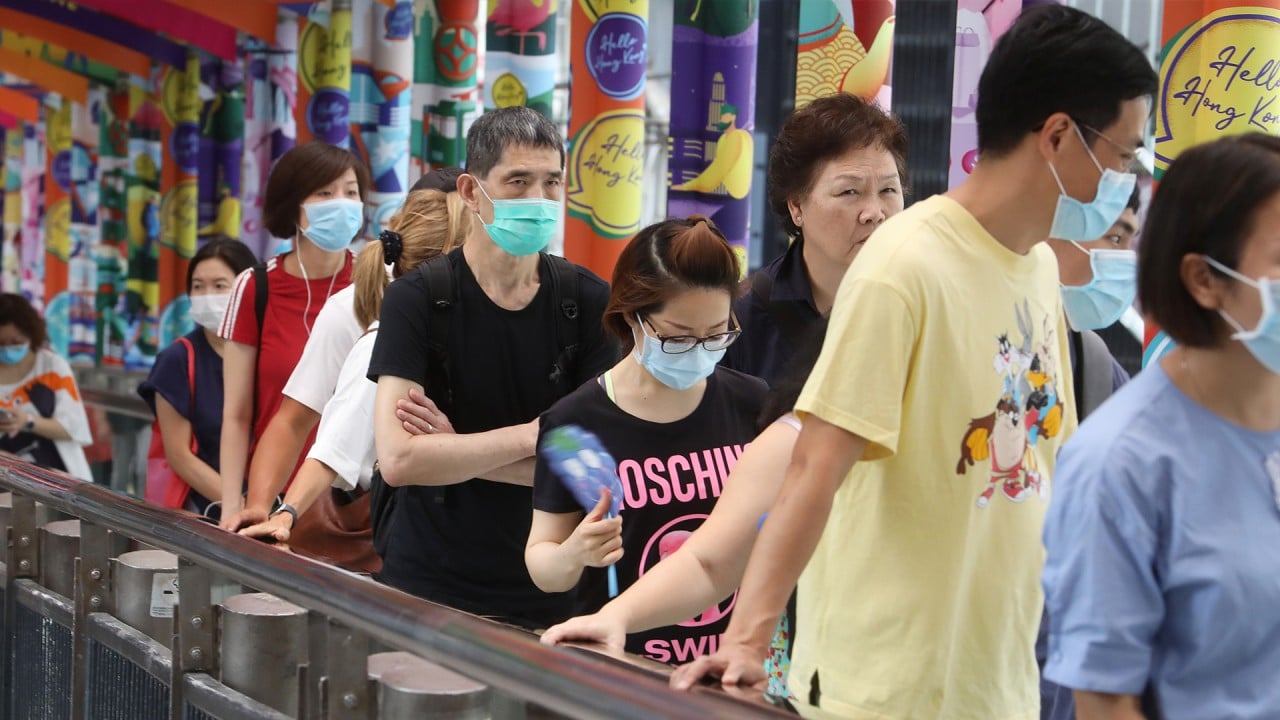 03:10
Hong Kong battles third wave of coronavirus infections
Hong Kong battles third wave of coronavirus infections
By combining samples from multiple individuals and testing them at one go (followed by individual tests only if the results are positive), the city significantly boosted its testing capacity to a level comparable to countries such as the United States.
In Hong Kong, pool testing should also be considered as a more efficient way to screen large groups of high-risk individuals, including
taxi
and bus drivers, restaurant workers, staff at immigration checkpoints and residents living near infection clusters.
Simon Wang, Kowloon Tong
Allow alternatives for those who can't use masks
I have a medical certificate that states I cannot wear a mask "due to the mask provoking a severe asthma attack". Among the instructions that came with a government-issued CuMask+ is the statement: "Stop wearing the mask if it hinders breathing".
On the two occasions I have been forced to don a mask, I have become extremely distressed and unable to breathe without increasing my intake of Ventolin – something that comes with its own risks. Now I am told I will be fined
up to HK$5,000
(US$645) if I do not wear a mask on public transport. I have a plastic face shield which I wear at work when necessary, even though in Hong Kong's climate it is like my face having its own sauna.
Why has wearing a face shield not been made an alternative to a face mask? I cannot move around Hong Kong without using public transport. What does Chief Executive Carrie Lam Cheng Yuet-ngor or Health Secretary Sophia Chan Siu-chee suggest I do?
Julie Moffat, Ma On Shan
Why are South Asian countries on high-risk list but not US?
I am writing in response to the Hong Kong government's
new policy
requiring all arrivals from countries deemed high-risk to provide negative Covid-19 test results beforehand. However, a glaring omission from the list, which overwhelmingly features South Asian countries, is the US.
Why is the country that ranks the highest in the world in cases and deaths not on the list, while thousands of Hong Kong permanent residents, including those like me with Chinese nationality, are effectively barred from the city and country they call home?
Residents returning from listed countries are already
required to undergo quarantine
at a designated facility even if they test negative on arrival. Despite the echoes of segregation inherent in this requirement, they have resigned themselves to this. But this new requirement is a step too far. It absolves the government of all responsibility to a group of citizens who have repeatedly been marginalised in government policies.
The British government chartered dozens of flights out of India and Pakistan. I still do not understand why our Immigration Department is unable to do so, especially when the entire apron of Hong Kong airport is filled to the brim with parked planes. A cynical thought suggests racism.
Deepen Nebhwani, Yuen Long