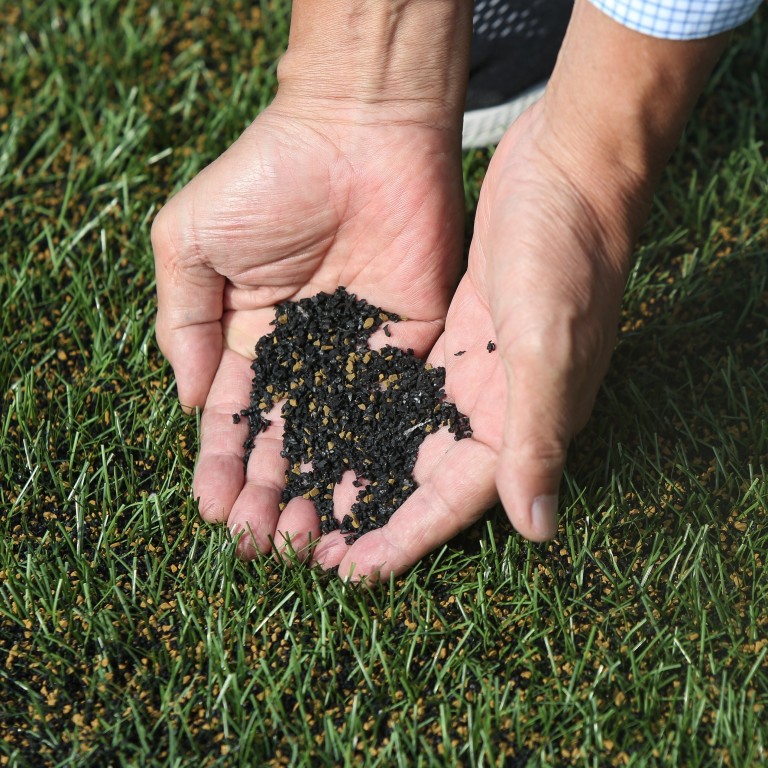 Letters
Microplastics from Hong Kong's sports pitches must not be allowed to pollute our seas
Environment officials must make clear to the public the emergency response procedure for reporting marine pollution incidents while the businesses responsible should take remedial action
Communication within the government on marine incidents could also be improved
For six weeks, a huge volume of microplastics has been washing up on an isolated beach in Discovery Bay in the form of black rubber crumb. Nearly 2.5 tonnes of the material has been removed so far.
Our suspicions were confirmed last week: the rubber crumb could have washed into the sea from drains surrounding an artificial sports pitch in Discovery Bay's North Plaza as the material washing in is very similar in make-up and appearance to the infill used on the pitch. The confirmation came from the Environmental Geochemistry and Oceanography Research Group at the University of Hong Kong, which did comparative testing on both samples of rubber crumb.
The Environment Protection Department explained to Plastic Free Seas, the Hong Kong NGO driving the clean-up and investigation, that if the pollution is infill washing into the sea from a nearby sports pitch, it is not considered littering under the Waste Disposal Ordinance and cannot be addressed as such.
This is a loophole which needs to be fixed. Businesses responsible for polluting, whether intentional or unintentional, should be held accountable to do whatever is possible to ensure that the pollution does not continue.
In Hong Kong, around 45 artificial turf sports pitches use rubber infill. Based on European estimates, a full-sized football pitch can lose 1.5-2.5 tonnes of infill per year. The infill is usually made from used tyres, containing a range of chemicals which can adversely affect the environment and human health.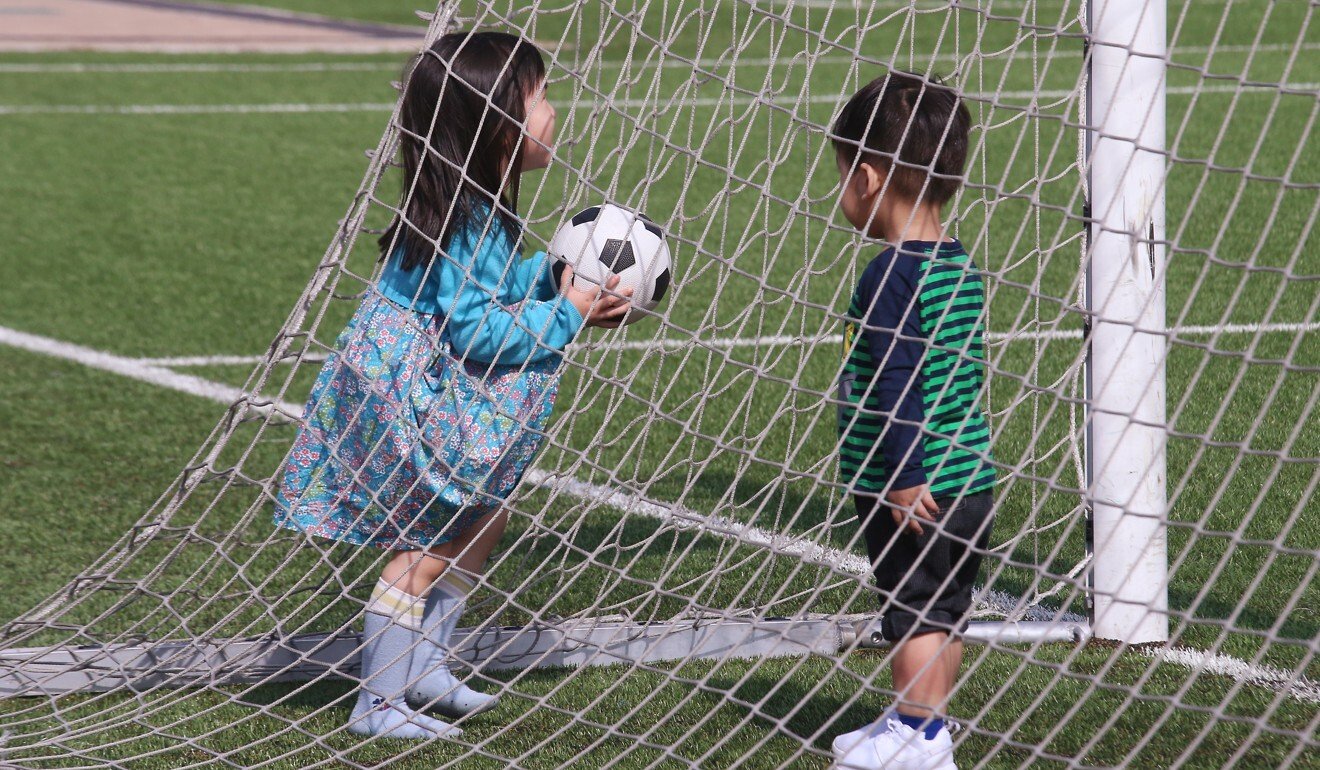 Plastic Free Seas urges the EPD to continue with its investigation into this matter and, in addition, to communicate the emergency response procedure for the public to report a marine pollution incident.
Despite the existence of an
interdepartmental working group
on marine environment management, created in 2012 in response to
a plastic pellet spill
, the communication between government departments on marine incidents could be improved. More transparent and open communication with NGOs and the public is also requested.
We urge the Leisure and Cultural Services Department and the EPD, and managers of privately owned artificial pitches, to look into the problem of microplastics and to implement preventive measures and best practices. Sports pitches should not be a source of marine pollution.
Microplastic pollution is detrimental to human and environmental health, and the government's solutions and action plans should not be solely focused on post-disaster clean-up, but preventing leakage at the source.
Dana Winograd, director – operations, Plastic Free Seas