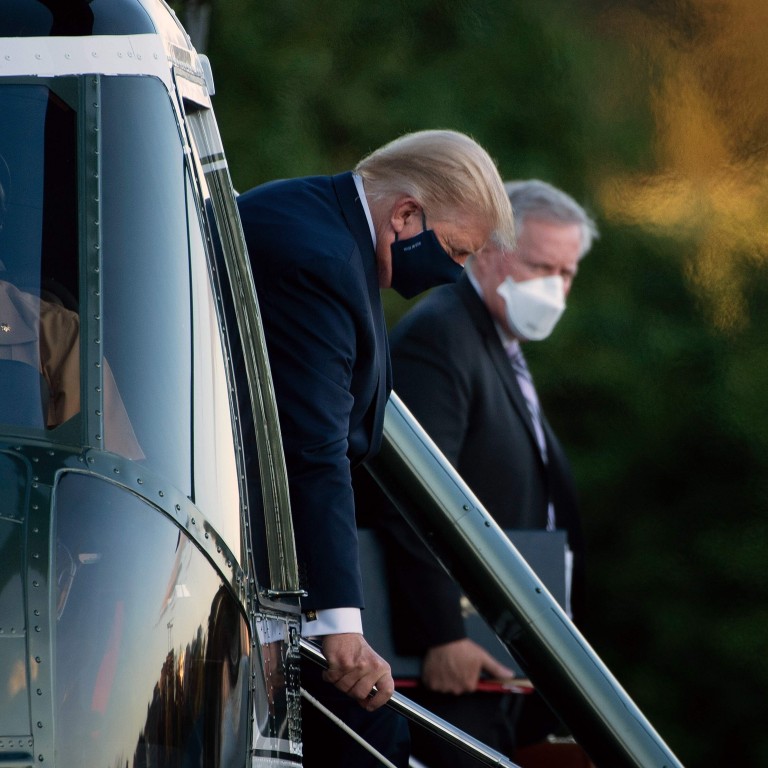 Letters

|
Trump got Covid-19: here's why Chinese net users' glee could backfire
Not only is gloating over someone's illness in bad taste, the fact that the US president fell sick could have geopolitical consequences
Who would have guessed that the first "October surprise" would be this surprising? US President Donald Trump on Friday confirmed that he and first lady Melania had
tested positive
for Covid-19. Many were shocked by the news, including the Chinese community, which avidly discussed the development "".
While I was looking at what the world's response was, I was surprised to find that many internet users, especially those on Chinese social media, were gloating over his situation and laughing at him. Some of them even wished he would die. Calling for someone's death is too extreme; it should not be condoned, no matter how much you hate Trump ("
'Paid the price': world reacts to Trump testing positive for coronavirus
", Ocotber 2).
This is just one example of irresponsible and potentially dangerous behaviour on the internet. Although Trump is currently unwell, he is still the president of the United States and is continuing to perform his duty in that role even from hospital. Has anyone considered his reaction were he to become aware that the Chinese are gloating over his illness?
Trump's administration has already passed sanctions against Chinese
officials
and
companies
. He might respond to those taunting him with
even harsher
measures against China. The consequences could be even worse if Trump's health were to deteriorate.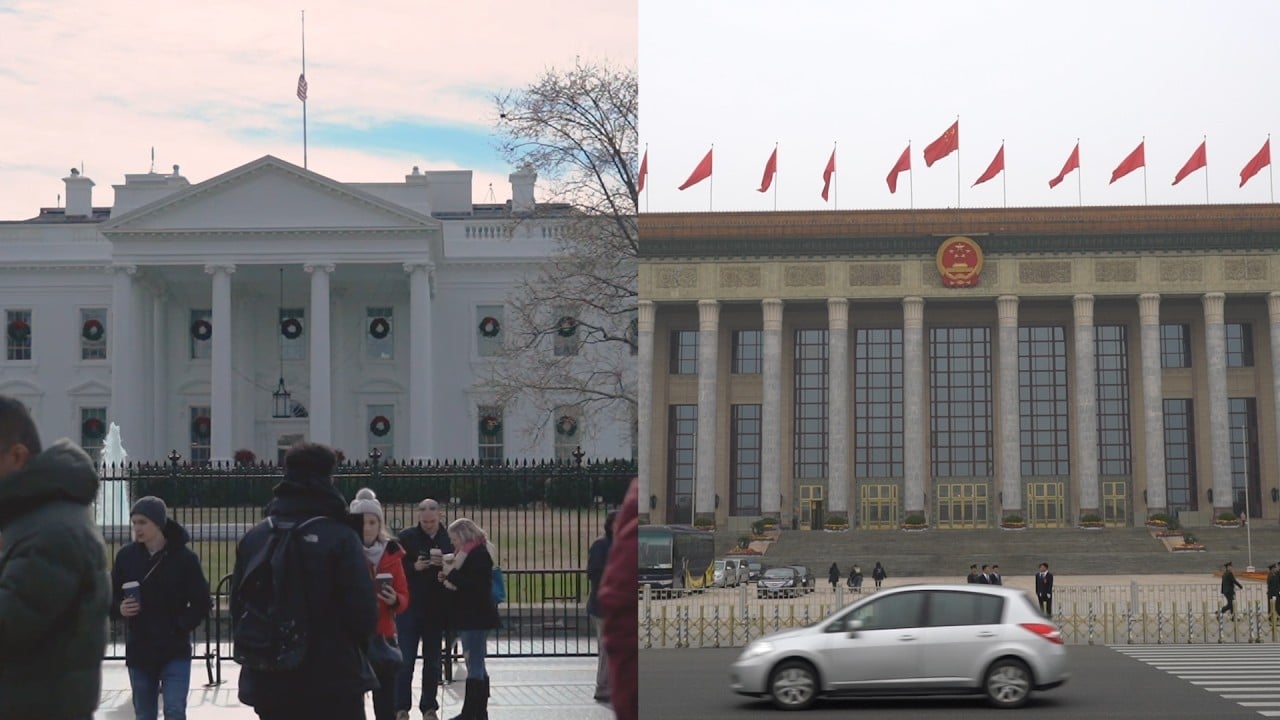 02:06
Coronavirus pandemic creates 'new Cold War' as US-China relations sink to lowest point in decades
Coronavirus pandemic creates 'new Cold War' as US-China relations sink to lowest point in decades
Let's not indulge in Schadenfreude. These tasteless comments give the impression that the Chinese are uncivilised. We should stop these remarks and perhaps should be wishing Trump a speedy recovery instead.
Eric Lui, Tseung Kwan O
Biased media has ignored Trump's accomplishments
In the liberal Western media's rabid pursuit of painting US President Donald Trump in the darkest colours, they have unprofessionally tended to ignored his major accomplishments.
Unlike many previous presidents in the country's long history, Trump has avoided leading American troops into costly and unnecessary wars. He has also forced China to address the trade imbalance with the US, which has cost
millions of American jobs
. He demanded that countless American companies reconsider their outsourcing of jobs and know-how to cheap labour in Asia and Mexico. Also, in 2018, the US recorded the lowest unemployment numbers in half a century. Trump has also renegotiated fairer free trade agreements for the US.
And in terms of cross-Atlantic relations, Trump
has demanded
that European Union nations pay their fair share of Nato expenses for the protection of western Europe.
It is destructive, dangerous and unprofessional when the media doesn't research and present all the important facts to the public.
Morris Givner, Nova Scotia
Why Trump must recover and win another term
The US presidential election has been among the most trending topics for weeks, with the final showdown between US President Donald Trump and his Democrat opponent, former US vice-president Joe Biden, getting ever closer. Even as commentators were busy pointing out how the first
presidential debate
, conducted on September 29, was a terrible spectacle, compared to, among other things, a "disgrace" and a "dumpster fire", Trump announced that he and his wife Melania had tested positive for the coronavirus.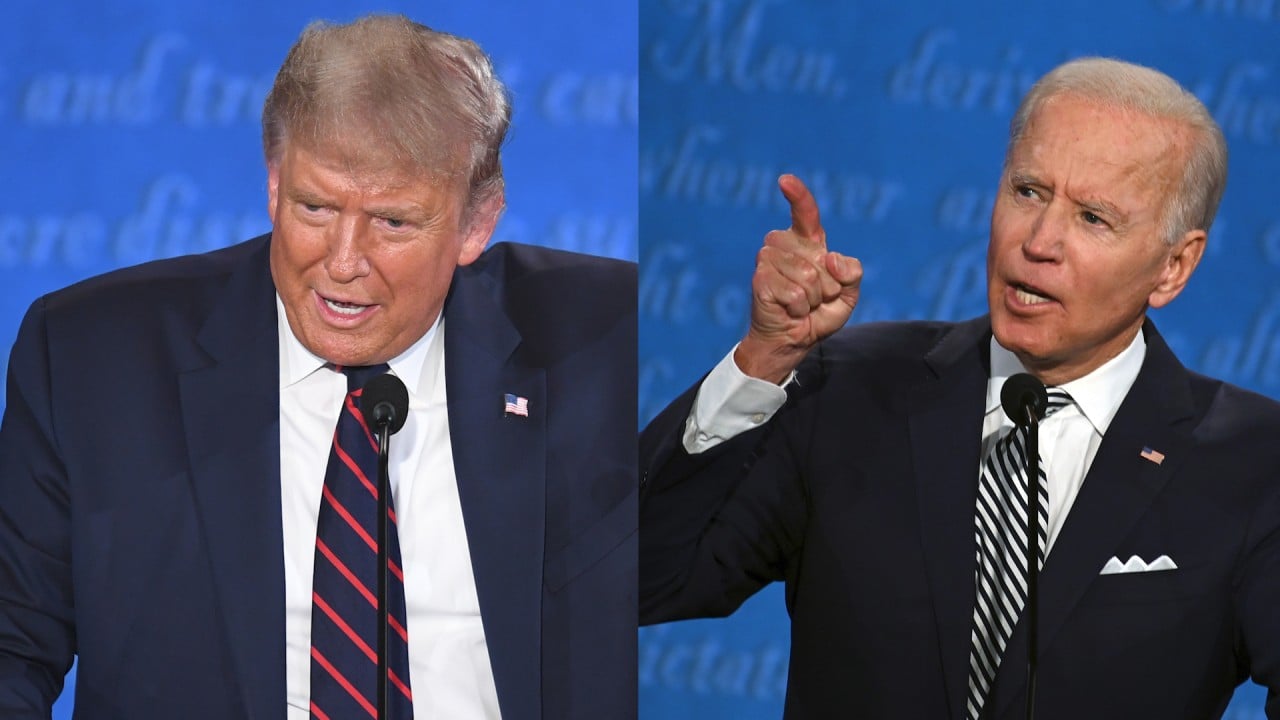 09:59
Interruptions and insults dominate first Trump-Biden US presidential debate
Interruptions and insults dominate first Trump-Biden US presidential debate
This is undeniably bad news. Given that Trump is aged 74 and obese, he is at high risk of mortality or he may suffer from chronic complications even after recovery.
He was diagnosed on October 1 and will need to self-isolate for 10 days, so he may still participate in the second presidential debate on October 15. Doctors are even predicting he'll be out of hospital soon.
I hope that Trump will recover quickly, because many people, including me, support him continuing in office. Democratic candidate Joe Biden is too pro-China; if he wins the presidency, it is unlikely that he will counter the Chinese Communist Party like Trump has done.
Grace Chan, Tseung Kwan O