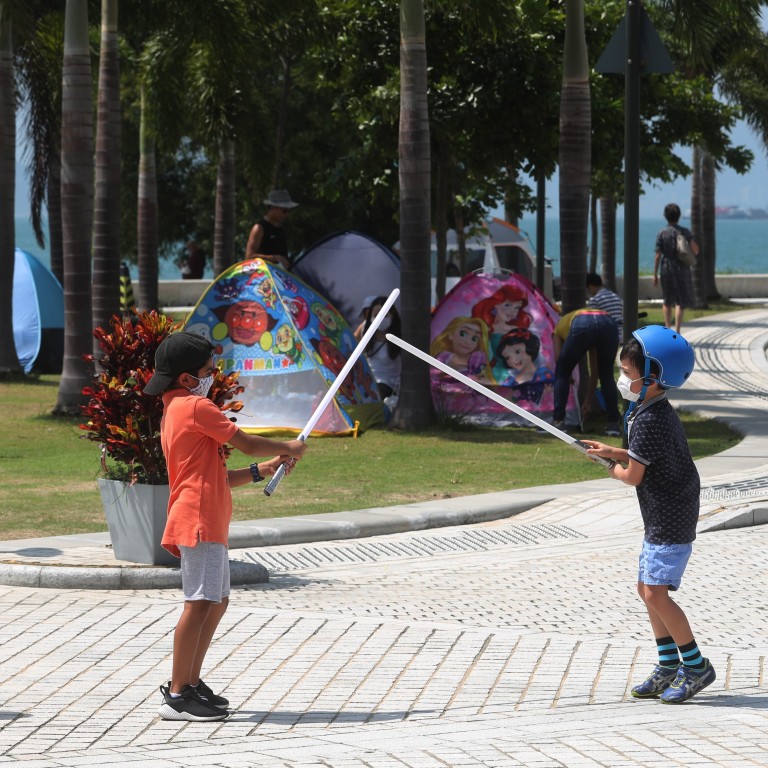 Letters
Sad Hong Kong kids are a wake-up call for parents
I am writing to express my views on a recent survey of 10- and 12-year-olds that showed Hong Kong children are some of the least happy around the world. On an overall scale of zero to 10, the more than 1,500 Hong Kong primary and secondary students polled by Lingnan University scored the lowest on well-being among 12-year-olds and second-lowest among 10-year-olds for all 35 countries or regions surveyed.
The survey also looked at the satisfaction levels of more than 1,500 Hong Kong children on 15 aspects of their lives. These were family, home, possessions, friends, student life, learning, classmates, neighbourhood, use of leisure time, health, appearance, safety, freedom, being listened to by adults and the future. It is telling that, for both age groups, two of the three lowest scoring areas were for
use of leisure time
and being listened to by adults.
The survey makes it clear that Hong Kong children are
under a lot of pressure
. The sources of stress may be in school or the family, but there could be other possibilities. The survey should be a wake-up call for adults as they need to start paying attention to children's emotions.
When children come home from school, parents can show they care by asking about their day. They can ask their children what interesting things happened in school or whether they made any new friends.
In addition, it is difficult to have teenagers open up to their elders. Children at this stage are in a rebellious period of life because of puberty and external influences. Parents and other carers could take a look at their social media accounts to see what they post, so they have an idea about what is going on in their children's lives and find a way to help.
No teenager or child should have to feel depressed. They must know there is help at hand.
Agnes Or, Tseung Kwan O