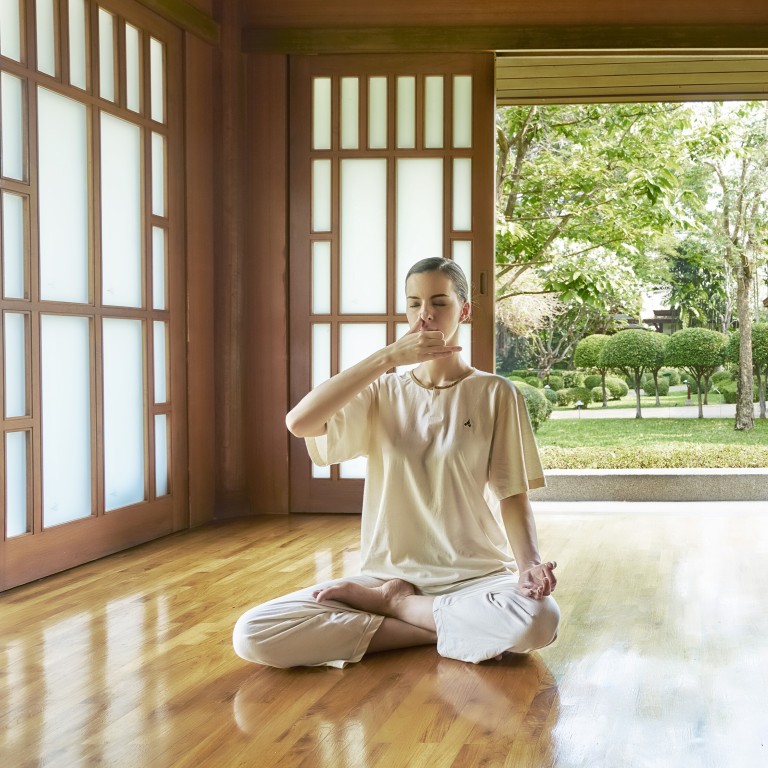 Letters
Help Hong Kong breathe its way out of Covid-19 blues
I write in response to the letter on October 21 calling for meditation and yoga to be incorporated in the Hong Kong school curriculum ("
Try yoga, meditation to help ease mental health woes
"). I further recommend that, when stress and anxiety are at
an all-time high
amid the unprecedented upheavals faced by us all, different, time-tested measures should be considered for incorporation into one's lifestyle.
It is important that value-based programmes are integrated with academic education, based on universal and sound moral principles founded on critical thinking. Only with the practice of values in daily living can one become virtuous and thereby build enhanced morals and a mentally calm, stable society.
Therefore, by responding in life with virtuosity as a natural aspect of one's character, one can address all psychological issues positively.
Research suggests many diseases that manifest are of psychosomatic origins. All mental restlessness and emotional turbulence are reflected in our breathing patterns. It has been observed that people in distress resort to chest breathing, mouth breathing and erratic breathing, which can lead to ailments or exacerbate existing conditions.
For example, when one is angry the breath becomes short and forceful, when anxious it becomes shallow and rapid, and in grief it becomes arrhythmic and gasping, while in depression breath takes the form of repetitive sighing. All these affect the intake of oxygen needed for proper respiratory function of the lungs and the body.
If "prevention is better than a cure" is our slogan for facing up to this pandemic, then learning to breathe correctly is important. Deep, slow,
rhythmic breathing
is essential for regulating emotional and mental health, so as to help induce better composure.
Implementing this simple value of proper breathing techniques in all institutions can produce rewarding and gratifying results for our resilient Hong Kong society.
Dayal N Harjani, Ho Man Tin