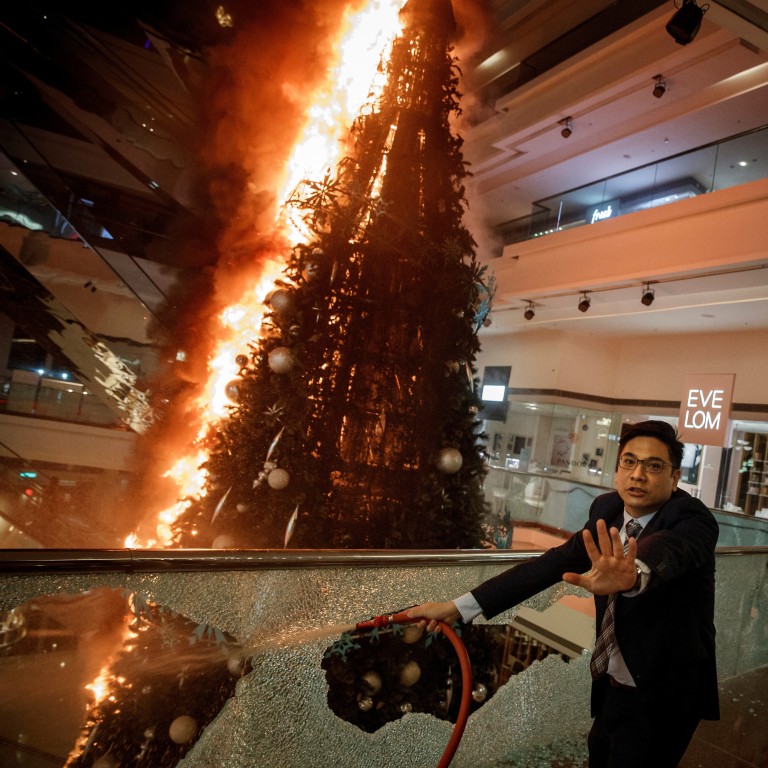 Letters
Hong Kong is a better, safer city with national security law in place
After the social unrest, crime and violence during the 2019 protests, the national security law has helped to make Hong Kong peaceful again. Complaints about suppression of freedom are not based on the full facts
Before complaining about the impact of
the national security law
, we should first reflect on why the law was introduced in Hong Kong. The social unrest that wreaked havoc on the city in the past year was the main reason for the central government to draft the law on its own and have the city government implement it. Before then, it was clear that there was no way to stop the violent protests.
However, no sooner had the new law been enacted than the social unrest reduced significantly. The foreign support for the unrest was proven, as there was no law to stop the support before July this year. When that support line was cut, the violence stopped. Could we say that the hot-headed protesters expected that? They never lived up to their slogan "be water" but were very rigid politically. Anyway, the new law did bring peace back to Hong Kong.
I absolutely agree with your reader that the law and order situation in our city is getting worse. This is mainly because there have been lots of criminal offences such as murder, arsons, assaults, riots and colossal damage to shops and public utilities in the past year. Who should be blamed for that?
As for tourism, the main reasons it has declined are the coronavirus pandemic and the fact that tourists – especially those from the mainland and the mainstay of the local sector – have been scared off by our rascal youth who kicked their suitcases.
If you look at the economy, fundraising for the Ant Group initial public offering in Hong Kong generated HK$1.3 trillion (US$176.6 billion) in subscriptions before it was
put on hold
, with almost HK$170 billion of inflows into the city since Ant filed its IPO application in late August.
Hot money is coming into Hong Kong rather than going out.
Surely the scenario isn't quite as described by your reader. It is strange when they complain about the suppression of freedoms while freely giving a dressing down to the Hong Kong and central governments here.
This is not the first time doomsayers have claimed that Hong Kong is dying. Our feet are much more honest than our mouths. Let's see how many Hongkongers leave the city for their "Shangri-La". Also, has your reader seen how those "Western countries" react to their own protesters?
Ringo Yee, Tuen Mun