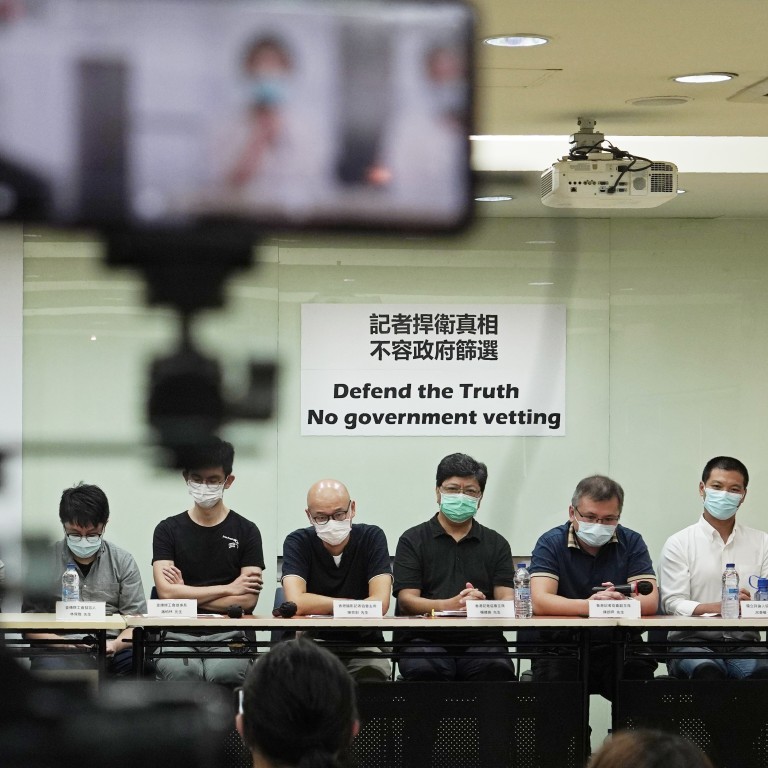 Letters
Stop the fearmongering over press freedom in Hong Kong
The long-predicted death of the free press has not come to pass. Whistle-blowers in Hong Kong can rest easy that theirs will not be the fate of Edward Snowden or Julian Assange
Journalists in Hong Kong have for a long time been predicting the
demise of press freedom
, claiming that certain actions taken by the government would create a chilling effect on the press, silencing them like "cicadas in the winter", as the Chinese saying goes.
Today, it is plain to see that, even with the enactment of the
national security law
, the cicadas are still as strident as ever. The anti-government media, both print and electronic, is very much alive, unlike in Taiwan, where a major pro-China broadcaster has just had
its licence revoked
.
The Post
still regularly runs articles that are highly critical of the central government.
However, press freedom should be a privilege reserved for responsible journalism, which means reporting or making observations based on facts, eschewing sensationalism and fearmongering.
He also proclaims that there is now a fear factor when going about everyday life in Hong Kong, because any object can be classified as a dangerous weapon, and littering and jaywalking can be classified as unpatriotic. Nothing could be further from the truth.
Or is Mr Kammerer fearful because he intends to blow the whistle on some major mistakes of the Chinese Communist Party, like those uncovered by the likes of
Edward Snowden
and
Julian Assange
? In that case, he should rejoice that he is a journalist in Hong Kong, and not the United States.
Raymond Young Lap Moon, CEO, Chinese Manufacturers' Association