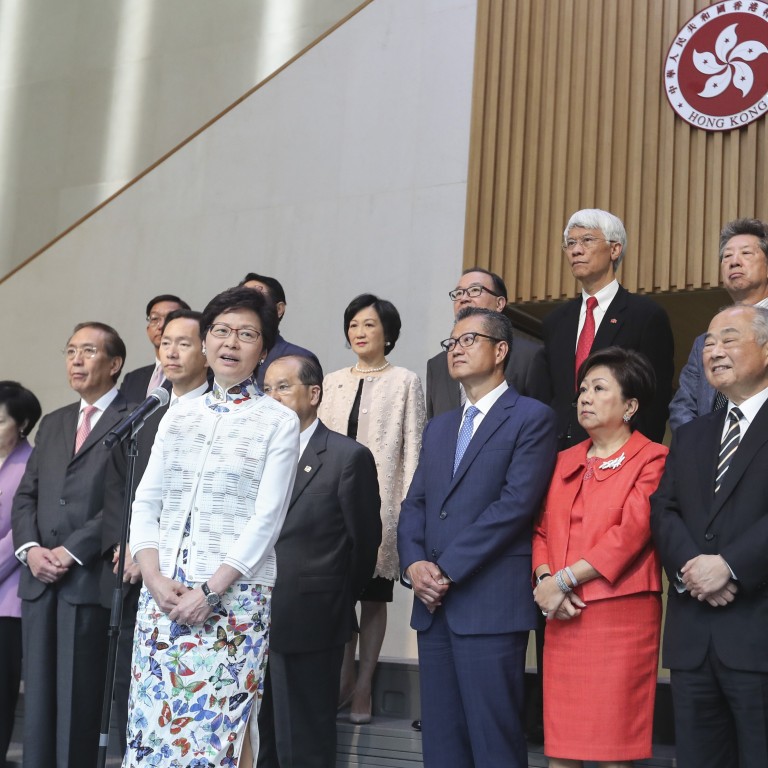 Letters

|
The road to a bright future for Hong Kong beyond 2047 lies in the past
After the partial introduction of representative democracy in the last years of British rule, the significance of the executive-led system began to wane and society became increasingly divided. That pragmatic model should be restored
"There is no one brand of politics, or one line of policies, which is right for all places at all stages of development," argued governor David Trench in 1969, in defending the lack of democracy in the former British colony after the 1967 riots.
Unfortunately, his well-thought-out advice is not being taken today by those Hongkongers who see Western liberal democracy as the only legitimate form of government. To me, every country is unique. Universal values are nothing but nonsense as far as good governance is concerned.
Unless we start contemplating the right ideology for governing Hong Kong, I reckon 2021 will just be another year of social stagnation and chaos.
From Brexit to the Black Lives Matter movement to this Covid-19 pandemic, it is clear many Western governments have
failed miserably
in performance legitimacy. I believe that is, by and large, owing to some genetic defects in popular democracy: the tyranny of party politics, a government's declining authority and efficacy, the triumph of
personal sovereignty
over community interests, as well as the advent of extremism and localism.
Of course, no one in Hong Kong has ever been fond of authoritarianism, and a good balance needs to be struck. In my view, the answer lies in our once proud executive-led system.
Dedicated to political stability and economic growth, this pragmatic model served the city well over the many years of British rule. Its significance only began to wane after the partial introduction of representative democracy by the last British administration.
Ever since, society has become more divided and less competitive, with a dysfunctional, often-paralysed, legislature and frequent abuse of judicial reviews. Meanwhile, low morale has made bureaucrats averse to change, and highly submissive to populist demands; hence, the rise of welfarism in the past two decades. All these have worked to stifle innovation and put our great meritocracy at peril.
By no means does an executive-led system imply dictatorship, and the government is not above the law. Rather, it represents an alternative to the stereotypical dichotomy of "democracy vs autocracy", and helps fortify our role as a global trading hub.
The Chinese government is a strong advocate of a multilateral world order. I am fully optimistic that a
post-2047 Hong Kong
will still be the most liberal, open city across China – if, and only if, we succeed in restoring a system that is fit for purpose and worthy of Beijing's trust.
Norman Wan, Aberdeen