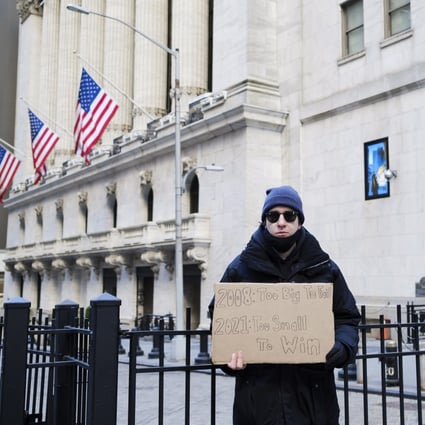 An activist, standing in front of the New York Stock Exchange on January 28, holds a sign calling for an increase in the capital gains tax. Photo: EPA-EFE
Letters |

GameStop frenzy: can the new war on Wall Street usher in a fairer financial system?
Are the "anti-Wall Street" tactics deployed by Reddit users capable of correcting the errors of the capitalist financial system or just pushing it into another death cycle?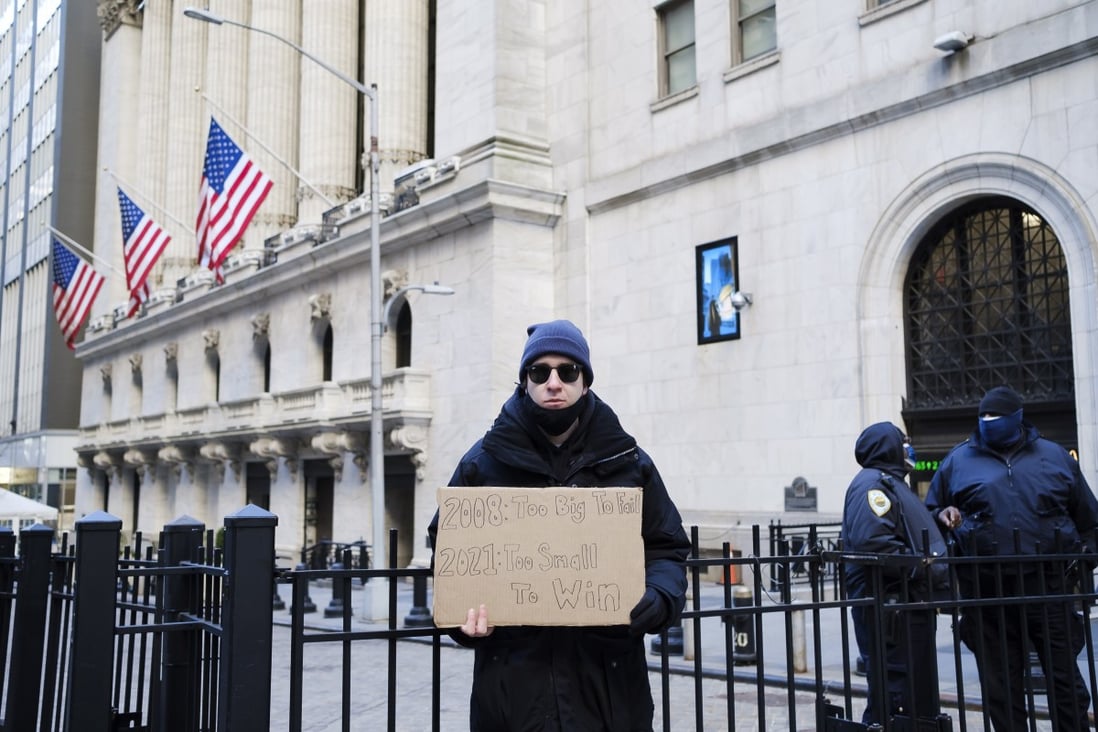 An activist, standing in front of the New York Stock Exchange on January 28, holds a sign calling for an increase in the capital gains tax. Photo: EPA-EFE