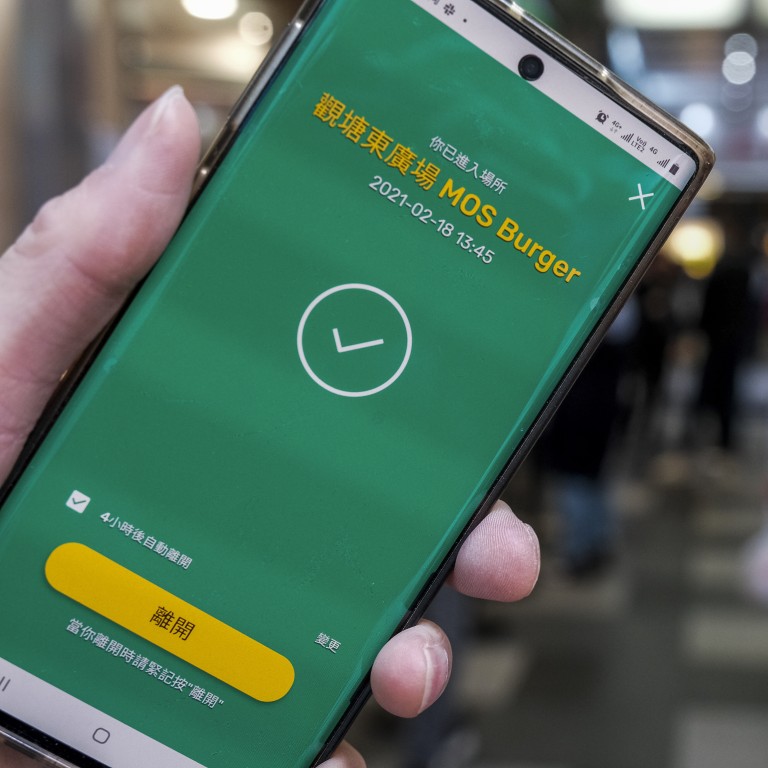 Letters

|
Covid tracing: how to give Hong Kong's 'Leave Home Safe' app some muscle
Currently, most venue staff have no power to check whether patrons have really scanned the QR code or to enforce the requirement
I am writing to express my concerns about the effectiveness of the "Leave Home Safe" app. As social distancing restrictions are eased, the Hong Kong government is requiring visitors to venues such as restaurants, gyms or massage parlours to scan a QR code via the app, so users can later be notified if there is a positive case in places they visited.
However, the staff of many venues have no power to check whether the users really scanned the code or even to enforce the requirement, whereas many patrons are choosing to simply fill out a form to leave their name and contact details, despite calls from government officials for more people to download the app.
The app cannot ensure everyone honestly reports where they have been, since the staff do not have the authority.
I propose that the security staff of restaurants and other venues be given the authority to check whether users have indeed scanned the code, which will make the app more effective. Already, we have seen cases of citizens who were unwilling to scan the code or even
attacked restaurant employees
in app-related incidents, which is unfair to those simply carrying out their duties.
At the very least, the government should administer a more serious punishment for such acts, to prevent citizens from breaking the relevant law or for not cooperating with venue staff.
The app is actually effective – many of those infected in the latest
K11 Musea cluster
were identified through it – but it would work better for all if gaps in its implementation are closed.
Ben Lai, Kwun Tong