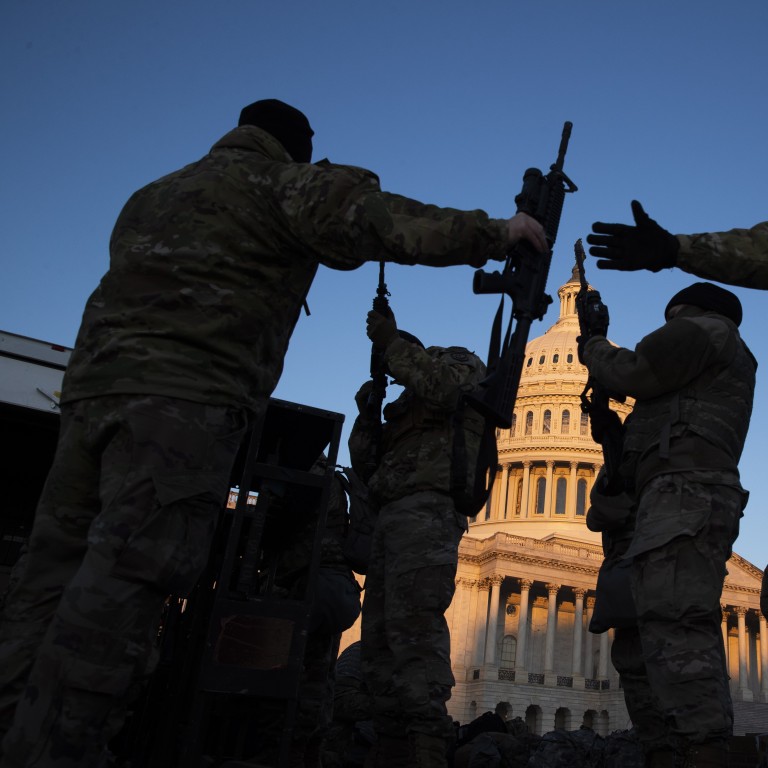 Letters

|
US stand on Hong Kong protest violence betrays its true intent
Politicians who freely condemn the violence at home but support the rioting in Hong Kong are motivated not by concern for human rights but by hatred of China
In the wake of the US Capitol riot (their word) on January 6, Twitter and other social media
suspended Donald Trump's accounts
, because Trump's speech was considered incitement of violence.
Twitter is a private firm that has the right to reject a customer that they think is damaging their country. Twitter has put the country's stability first. The collective right to social security takes precedence over an individual's right to freedom of speech. The collective freedom from violence and chaos comes first. I wish Hong Kong's pro-democracy activists possessed Twitter's wisdom.
Violence is against the law – no matter whether the violence is motivated by a protest against election fraud as Trump declared, by the pursuit of democracy as Hong Kong protesters declared, or by the fight for racial equality as the Black Lives Matter campaigners declared. Nothing justifies violence.
All governments have the responsibility to suppress violence to protect collective human rights. All judges have the responsibility to help restore social order quickly by heavily punishing rioters.
Trump sent in the National Guard to suppress the Black Lives Matter riots; yet he signed the
Hong Kong Human Rights and Democracy Act
into law to sanction actions aimed at curbing the Hong Kong unrest.
Nancy Pelosi
and
Mike Pence
condemned Trump's riot; yet
praised
Hong Kong rioters and
said
demonstrations were peaceful. Only Hongkongers knew if the damage to public facilities was "
beautiful
". Only Hongkongers knew if it was safe to go out.
Democratic jurisdictions around the world have condemned the US Capitol riot, but like the US they glorified the violence in Hong Kong.
We know their ultimate goal is to control Hong Kong, so as to destabilise a rising China. It is a power struggle that has nothing to do with human rights. If the US cared about the right to life, why have
more than 500,000 Americans
died from Covid-19 when it had two more months than China to prepare for the pandemic?
P.Y. Chan, Ontario, Canada