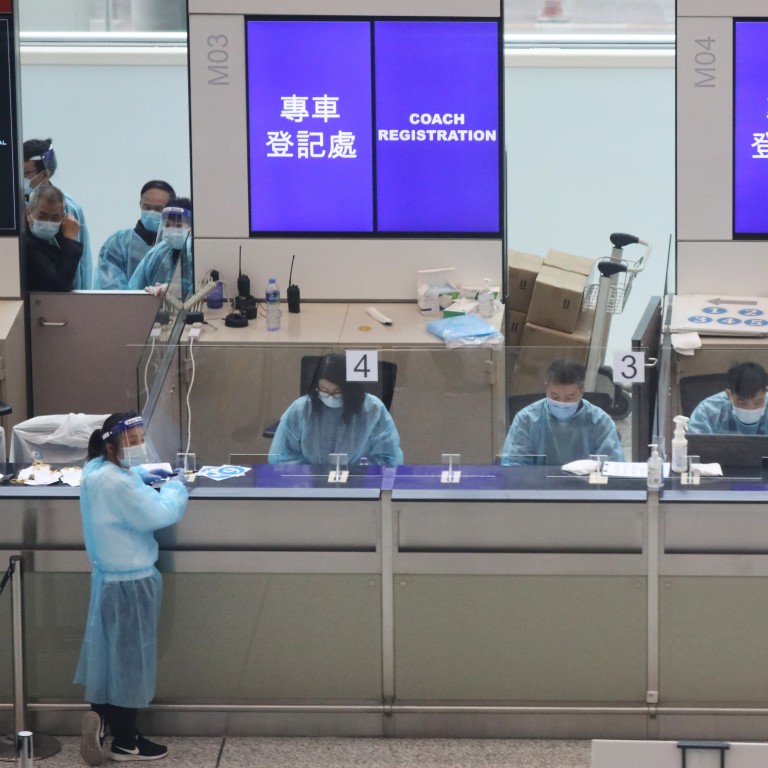 Letters

|
Hong Kong hotel quarantine rules: a plea for common sense and mercy
A long, difficult journey to Hong Kong was endured in the strong belief and hope that all would be fine upon reaching the city. But those hopes were dashed
March 4 was the worst day of my entire life. About a dozen officers working for the authorities took away both my sons, aged 14 and 19, from our quarantine hotel in Tsim Sha Tsui to an unknown place like criminals, in front of their begging and crying helpless mother. It was all because my younger son took one small step out of his hotel room to grab a packet of potato chips that his brother had thrown out of the room while their mother was putting out the garbage bag.
A 14-year-old child who is unaware of the law and has made a small mistake should be warned, if not ignored or obliged, but this is not a view the authorities subscribe to. In this situation, they did not show any mercy or offer any help in the face of our pleas not to punish us.
They took away both my sons and are keeping them apart from us, their parents, for 10 days. Our frightened children are locked up in a room, without
their required Muslim meal
, leaving their crying parents filled with tension and feeling like we are worse than animals, but there are still rules about treating animals well.
We are a family of five who arrived in Hong Kong from Pakistan and have been staying in the hotel since February 21, subject to quarantine terms and conditions for
21 days
. We travelled a long way to come to Hong Kong and suffered a lot of problems and difficult conditions along the way, strong in our belief and hope that everything would be fine as soon as we reached the city.
We were not aware of how we would be treated worse than animals here.
We humbly request and beg the relevant Hong Kong authorities and policymakers to reconsider the
quarantine laws
with mercy, especially for children and families. Please give thought to the laws and approaches of other countries around the world for the sake of Hong Kong people's convenience, comfort and affordability to foster a better quality of life in the city.
Waheed Butt, Kwai Chung