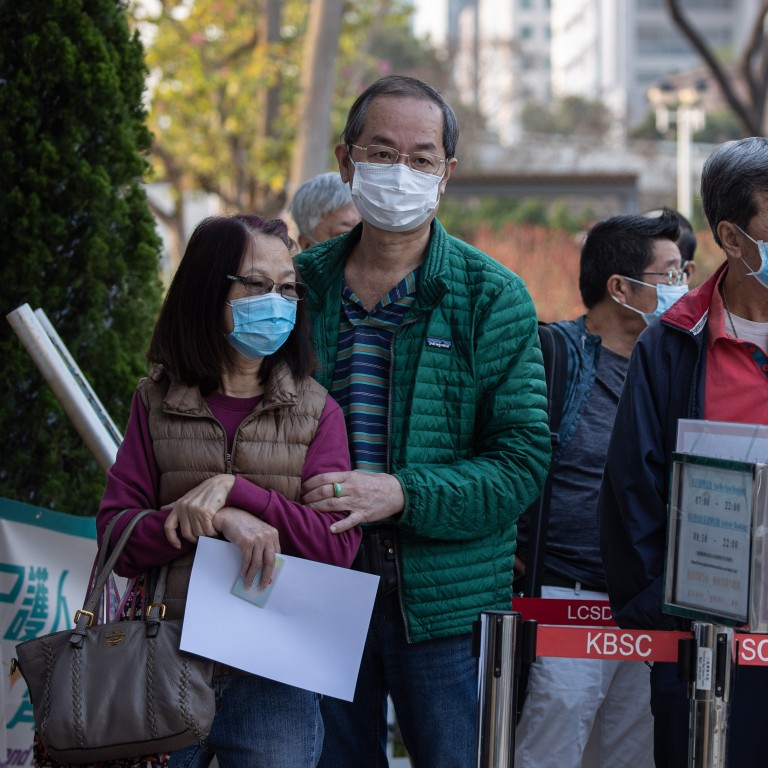 Letters

|
Hong Kong Covid vaccines: a need to revive public confidence
More data on the different vaccine choices available would help reassure a confused public
After the announcement of the first death following the launch of the Sinovac inoculation drive, when a 63-year-old chronically ill man died two days after taking the vaccine, a lot of Hongkongers became reluctant to take the jabs and cancelled bookings, over questions raised by the man's death about the vaccine's impact.
Although the expert panel determined that the death was not directly linked to the vaccine, many believe that the panel released insufficient data to assure the public. So I would recommend the government commit fully to transparency and publish data from the company.
When more people are vaccinated, we can get back to our normal routines, something we all aspire to. And normal routines will underpin the return of better economic fortunes. Yet, this is only likely if reliable, regular and sufficient data is made available so more of us can get vaccinated.
Yuki Cheung, Sheung Shui
Clarity will help ensure faster community immunity
With reference to "
Coronavirus: Seven people felt ill after receiving Sinovac jabs, health authorities reveal
" (March 7), there have been several cases of Hongkongers becoming ill after getting a coronavirus vaccine, and a third person died yesterday, following the death of a 63-year-old man on February 28 and a 55-year-old woman on Saturday. There has understandably been a drop in vaccination bookings. Obviously, people are afraid of the side effects. I believe some of this is due to mistrust of the government, making citizens reluctant to get the vaccine.
As medical experts have urged, members of the public, especially those with comorbidities, should seek the advice of their own family doctors before signing up for the jabs, since this is not something that health staff at vaccination centres may be able to check. But ultimately, the decision is up to individuals.
The government has the responsibility to explain the complicated information regarding different vaccines clearly. It is sincerely hoped that the pandemic can be brought under control when enough people get vaccinated. Getting a vaccine indeed is the only way to stop the spread of coronavirus infections and achieve community immunity.
Autumn Choy, Kwai Chung