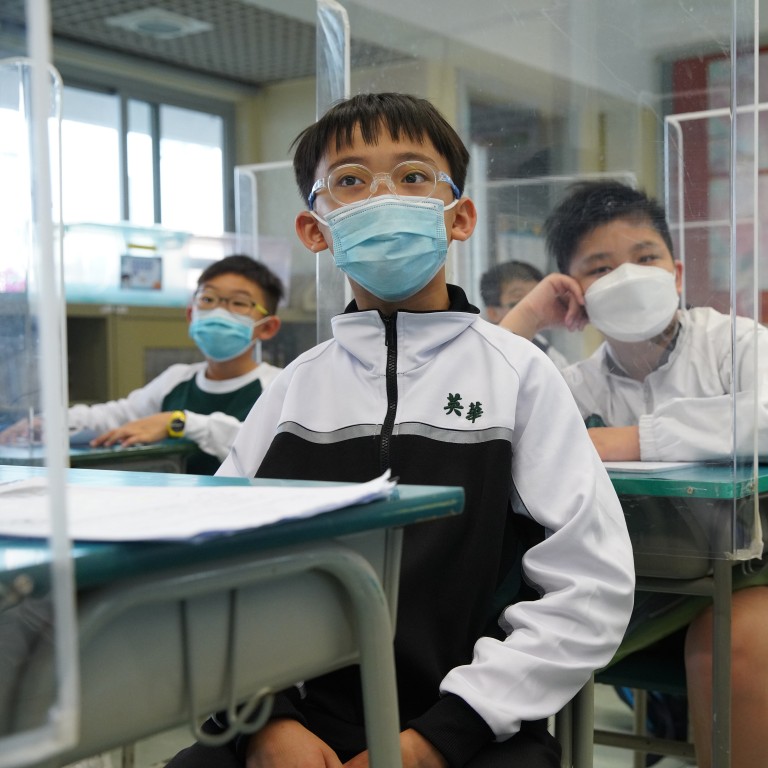 Letters
Coronavirus in Hong Kong: time for everyone to get back to school
There are enough measures in place in schools to safeguard children from Covid-19. An overabundance of caution is counterproductive
I have been silent for many months, but it is time to speak out.
For over a year now my children have been prevented from fully attending school. Those attending are
one-sixth
or some
other fraction
of the Hong Kong school population, seemingly arbitrarily decided by bureaucrats. Schools are among the safest places with all the measures now in place.
You can have a crush load of 300 passengers per car on the MTR, 100 passengers on a double decker bus, pavements in Causeway Bay thronged with shoppers – yet we cannot send our kids to school.
If teachers get vaccinated, they can go – but it's up to the school. The government should lead, not hide.
There is an overabundance of caution. To use an analogy, if no one goes out in the sun, no one will get sunburn. But you could apply sunscreen and enjoy the sunshine.
Let us, with Covid-19, accept that we apply the sunscreen. But, for goodness' sake, we want to go out in the sun.
Open the schools, even half days every day would be a good start.
Graham Price, North Point