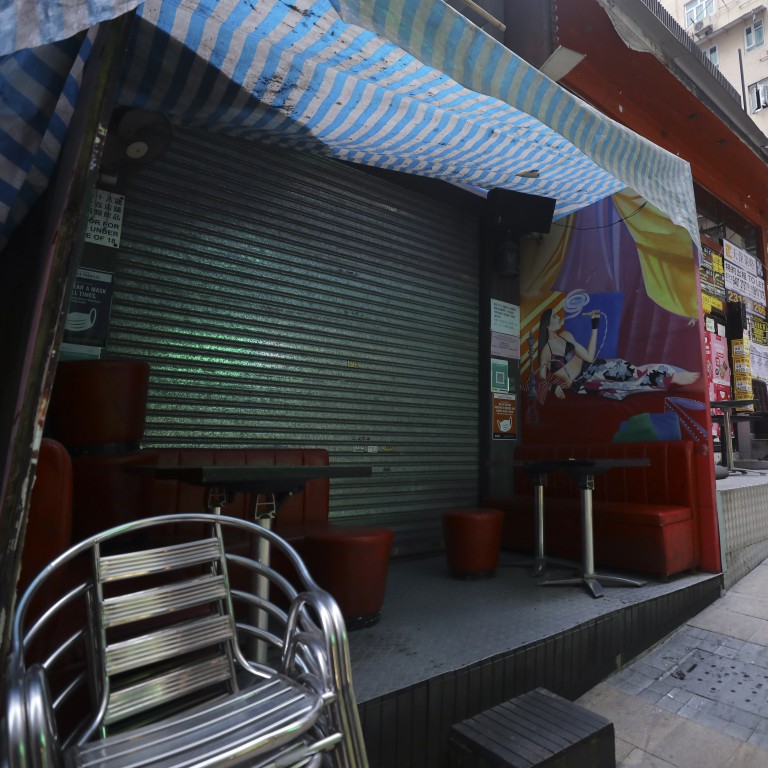 Letters
Hong Kong Covid fourth wave subsidies: plenty of paperwork but where is the money?
Four rounds of subsidies have not made the government more efficient in processing applications, as each round is an exercise in frustration and repetition
The Hong Kong government announced in December that there would be a
fourth round
of subsidies focused on helping struggling businesses.
The government recognised the bureaucratic nightmare it created with Phase 2, as detailed
in my letter
in late October 2020, so it proposed a simpler process for Phase 3 and Phase 4. You would have thought that with Phase 3 and now Phase 4 the government would be more efficient in processing applications, but you would be wrong.
Each phase is an exercise in starting from the beginning with an application that must be submitted by the government-imposed deadline. If the application is misplaced in the tens of thousands of pieces of paper the relevant government department must process, then bad luck if you miss the deadline.
You would think there would be some discretion exercised for cases that had documents misplaced. However, as the officers are following a policy document for each process and the document does not say there is discretion allowed, that is not the case. Unfortunately, this is how the Hong Kong government operates.
Looking at the process for a restaurant or bar, there are potentially three different subsidies and processes. You can apply online for the Food and Environmental Hygiene Department (FEHD) catering subdivision; post a downloaded application for the FEHD liquor licence; or, if you have applied for a dance endorsement, you tick a box on the FEHD catering subsidy application. Each phase and process blindly follows the policy statement, and as of yet no subsidy money has arrived.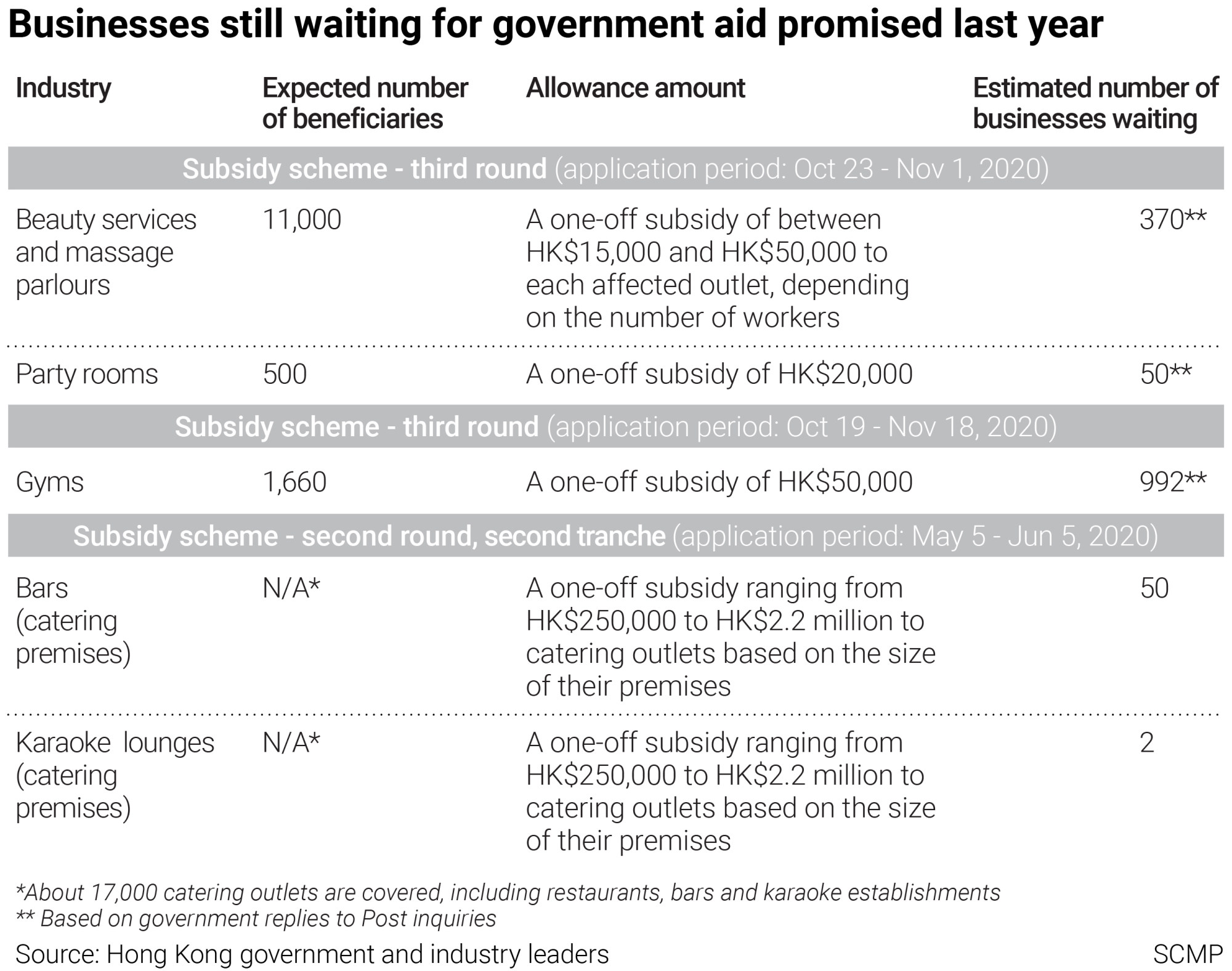 We are almost four months on and bars are
still closed
and
live music
remains banned, but no subsidy funds have arrived yet. If the government is incapable of releasing those funds on a timely basis, then at least open the bars and allow live music. Surely, after more than a year, the process to trace Covid-19 cases has improved. So, where is the money?
David Law, Mid-Levels