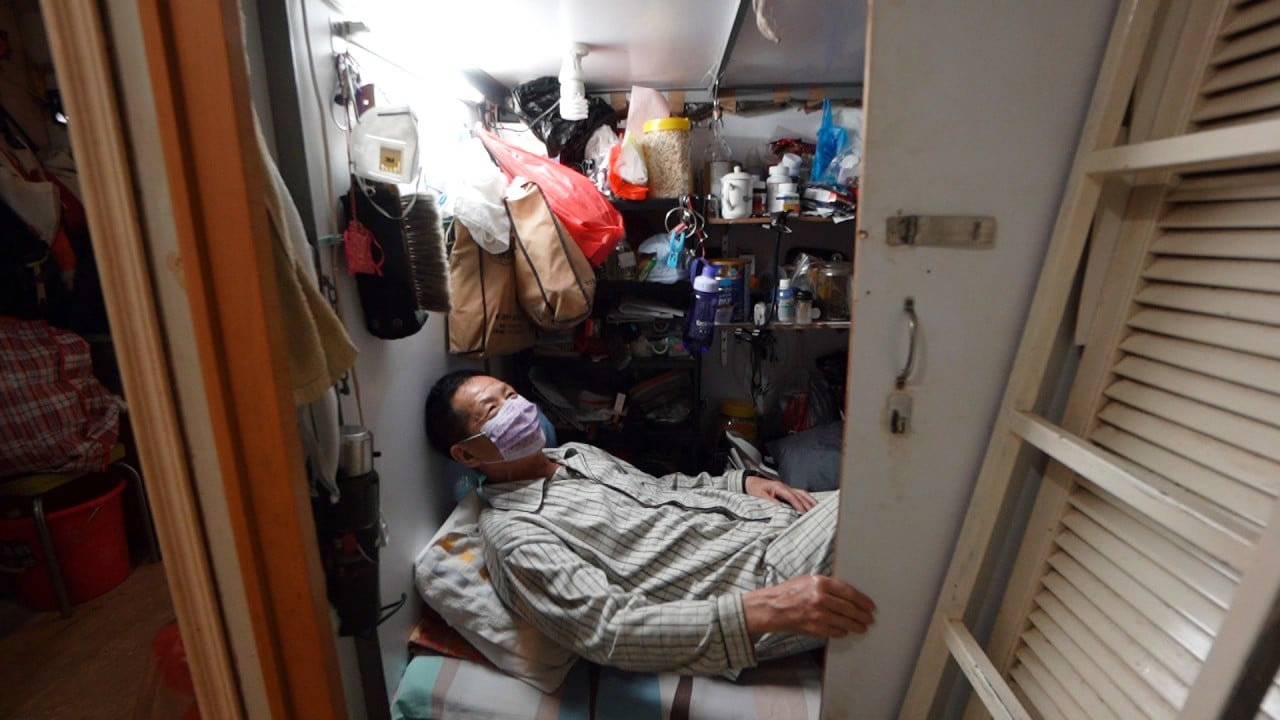 04:29
Hong Kong cage home resident finds space too small for self-quarantine amid coronavirus outbreak
Hong Kong cage home resident finds space too small for self-quarantine amid coronavirus outbreak
Letters
Where are the Hong Kong patriots who will fix the housing crisis?
Astronomical housing costs and substandard spaces offered by developers are the major source of frustration and dissatisfaction with the government
Our leaders need integrity and courage to act with conviction and risk change
Hong Kong has never been a true democracy, but in the past the government met people's basic needs for housing, health and education, which gave rise to opportunities and aspirations. The overwhelming focus today on political issues neglects the real source of discontent and discord within our society.
Time and again, it has been pointed out to the current and previous administrations that affordable, quality housing is a paramount basic need. The astronomical
housing costs
and many substandard spaces offered by developers lie at the root of social discord.
It is the major
source of frustration
and dissatisfaction with the government. Despite the government's Home Ownership Scheme being revived in 2011, big developers have a monopoly on housing.
There seem to be few laws which clearly define decent housing – the kind that provides an atmosphere conducive to mental and physical health for a family. It certainly does not include something the size of a parking space sold at exorbitant prices.
The first step, as Mr Wong states, is to "pry the city's economic structure and policies out of the hands of prominent land developers and business conglomerates". An expansion of the Home Ownership Scheme would be a positive step. The city must not, as he puts it, "fall into the hands of a new economic elite".
Although political reform is necessary, what is needed is a government that truly addresses the needs of our community. Our leaders need to have vision, think creatively, find new ways to fill
the government's coffers
and carve out a positive future for Hong Kong and its people.
They need integrity and courage to act with conviction and risk change, so we can look into our future with hope and optimism. Time waits for no one.
True patriotism, as Mr Wong points out, "reconciles competent governance in the interest of Hong Kong citizens with the overarching interests of China".
Where are these patriots? Their time is now.
Beatrice Li, Repulse Bay