Xinjiang
Get more with myNEWS
A personalised news feed of stories that matter to you
Learn more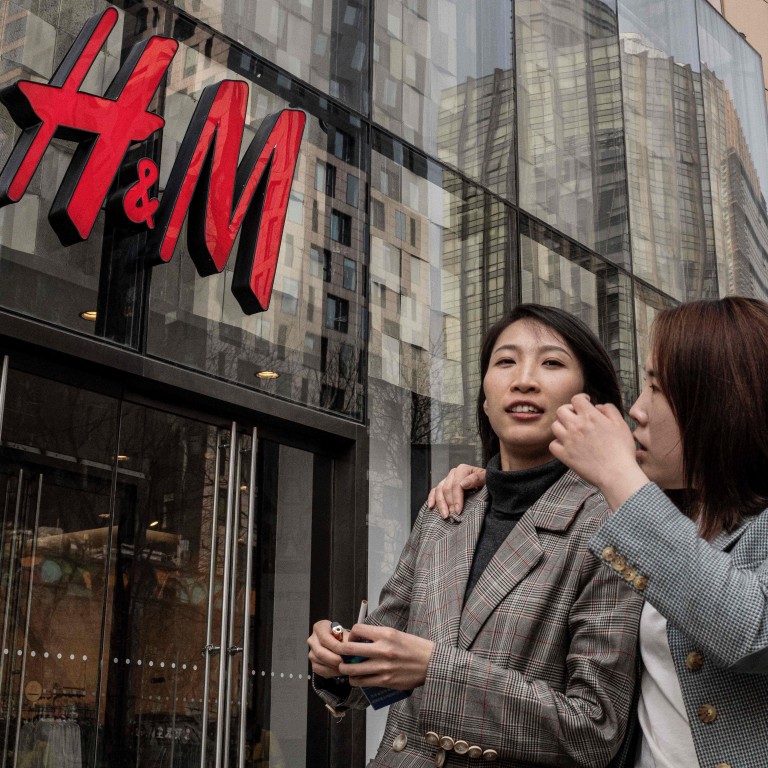 Letters
China's Xinjiang cotton and H&M: transparency works better than instant outrage
Politics or not, forced labour is an existing and severe problem worldwide, which needs to be taken seriously.
It is not new for responsible businesses to cease cooperation with countries or enterprises involved in forced labour or any other kind of human rights issue. But H&M's
statement
last year that it does not source cotton from Xinjiang seems to have suddenly caused quite a stir ("
H&M under fire in China over refusal to buy Xinjiang cotton
", March 24).
When I surfed the internet looking for related news or commentary, I found most Chinese web users accusing the Swedish multinational fast fashion retailer of being ungrateful and also stupid. People are saying H&M shouldn't make such a statement when their business relies heavily on the Chinese market, and that they will never buy from H&M again.
State broadcaster CCTV in a social media post accused H&M of having "no business ethics", adding: "For enterprises that touch the bottom line of our country, the response is very clear: don't buy!"
But I thought H&M was boycotting Xinjiang cotton because it might involve forced labour?  I can't 100 per cent be sure that
H&M's statement
isn't about politics; after all everything is about politics nowadays. But why can't people, just this one time, answer the question?
Could they promise there is no such thing happening in Xinjiang? Have they carried out an investigation? Or do they just believe in the Chinese official clarification? The government and its agencies have elevated the issue to the national level, which is unnecessary.  
I don't think H&M did anything wrong, even it looks like it has something to do with the Western political agenda. It's good to be cautious and draw everyone's attention to human rights issues, if any. Politics or not, forced labour is an existing and severe
problem worldwide
, which needs to be taken seriously.
But it's going to be hard if, every time anyone highlights these issues, others just accuse them of being racist or politically bully them without understanding the whole picture. 
Chloe Hui, Yuen Long