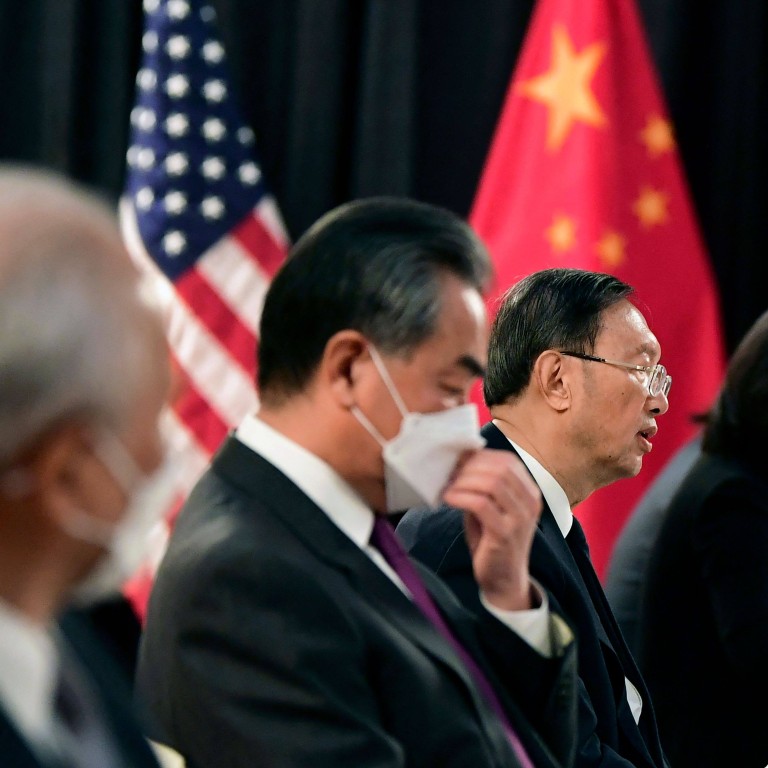 Letters
US and China in Alaska: culture clash helped turn up the heat
Deep divergences in how Eastern and Western societies comprehend issues lay behind the sparks that flew at the meeting
Anyone who cares about US-China relations or world affairs would have watched
what transpired
in Alaska last week. China's foreign policy chief Yang Jiechi appeared to work hard to suppress his emotions when he said the United States was a "champion" of cyberattacks, in contrast to US national security adviser Jack Sullivan and US Secretary of State Anthony Blinken's unsurprisingly measured and stoic manner.
I don't agree that this is the result of similar personalities, or the less than well-honed soft skills of the Chinese diplomatic corps. There is something deeper separating the Eastern and Western approaches to comprehending issues, which explains the differences observed in Alaska.
The Chinese approach issues
holistically
, they care not only about the matters at hand, but relate them to the wider view and big picture. They feel the need to be in control of the surrounding facts and achieve inner coherence.
Their Western counterparts view things discretely. The net result is the cultural ability to set aside one's emotional baggage, to behave with faith that the big picture will take care of itself when the tiny bits are attended to.
This nuance plays out in how one learns mathematics, for example. Some choose to follow mathematical procedures to arrive at an outcome, having faith that if the procedure is right, so will the outcome be. Others cannot help but want to feel the sense of logic, how the elegant and neat mathematical answer makes sense in the chain of cause and effect.
In this sense, the Chinese are likely to be the latter, and this explains why a lot their mental approach involves a great deal of emotion.
Lim Wei Siang, Klang, Malaysia
Why China and the US can't dance in step
However
Anchorage
is a very long way from Buenos Aires. And I cannot imagine that either China or the US is adept at such Latin American dancing.
Tangoing is a difficult skill, and it is easy to tread on each other's toes, or even get kicked in the shin. In recent years, China and the US have been moving to different beats. China wants to continue waltzing with other countries, but the Americans want the rest of the world to jive.
When the rhythms are so out of sync, it would seem extremely difficult for these two Pacific powers to remain dancing partners. A pessimist would say far too many compromises will be necessary to get back in step.
I.M. Wright, Happy Valley