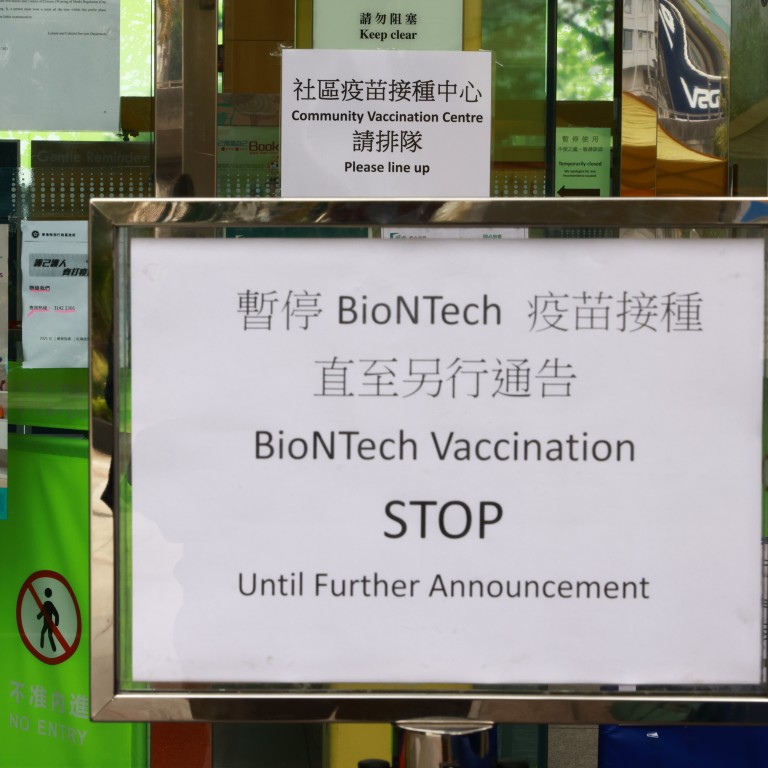 Letters
Coronavirus vaccine: Hong Kong needs better messaging
Hong Kong has enough shots to protect everyone in the city, but conspiracy theories and reports of people dying a few days after being vaccinated are scaring people away
The city's Covid-19 vaccination drive launched more than a month ago. Since then, more than 440,000 Hong Kong citizens have received at least one jab. Evidence has shown that vaccination can effectively reduce Covid-19 infections, the severity of those infections and deaths.
Withe local infections easing, the government announced the
easing of some
social distancing measures yesterday. And more good news can be expected, as further loosening of curbs was earlier promised once
30 to 50 per cent
of Hongkongers had been vaccinated.
The government is enthusiastically urging citizens to get the vaccine, the supply of which looks to be enough to protect each and every one of us in Hong Kong. However, reports of
people dying
after receiving the jabs have increased concerns among those who are about to be inoculated, exacerbated perhaps by negative news coverage and conspiracy theories that have been floated online. Many people are hesitating to set foot in a vaccination venue.
Stronger public messaging is clearly required to get us out of this pandemic and revive the economy.
Randy Lee, Ma On Shan
Let older people be covered first
The invention of a series of Covid-19 vaccines in the previous months came as greatly welcome news. And with Hong Kong residents able to join the queues for inoculation since late February, people are finally beginning to see a way out of this terrible pandemic.
However, I do not think it is as yet time to further lower the age for Covid-19 vaccine eligibility. Of the already vaccine-eligible population, including the priority groups, those who have received
at least one shot
now make up less than 6 per cent. That is really a small figure, and I suggest that the percentage of the vaccinated be greater than 60 per cent before the government considers including the lower-risk younger group.
Ingrid Lee, Tuen Mun