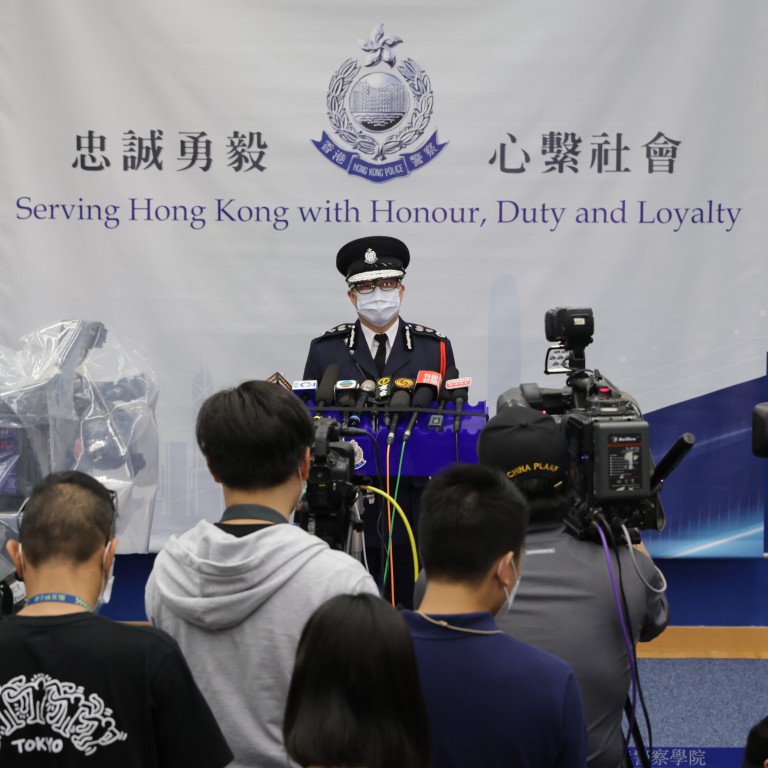 Letters
Press freedom in Hong Kong: police can do better than its hackneyed response to concerns raised
Police should address public concerns fair and square, instead of resorting to patronising clichés
The formulaic responses to these letters from the
central government's Ministry of Foreign Affairs
and the
police force's public relations branch
, also published on the FCC website, simply serve to expose, once again, how threadbare the justifications are for the blatant targeting of journalists who are simply doing their job. The reply from the police is particularly lacklustre: completely failing to address the very specific points made in the FCC's letter and falling back on familiar hackneyed statements about "resolute enforcement actions".
As a very long-time resident and taxpayer of Hong Kong, I can only say that I am also very "resolute" in my determination to maintain my right to freedom of speech, and supportive of those who continue bravely to maintain it.
It is high time our commissioner of police toned down the rhetoric and faced his public outside the haven of police headquarters, or the now
largely subservient Legislative Council
. It is not his job to lay down the law; his job is to enforce it, in accordance with the Basic Law, and in as transparent, apolitical and even-handed a way as possible.
When reasoned and justifiable concerns are voiced by members of the public or the press, he and his staff should be prepared to address them fair and square, instead of falling back on patronising clichés which are frankly beginning to sound like thinly disguised threats.
In short, a little more humility would not go amiss Mr Tang, together with a heap more respect for the intelligence, common sense and passionate commitment to the freedoms of the people you are paid to serve.
 Elizabeth Bosher, Discovery Bay