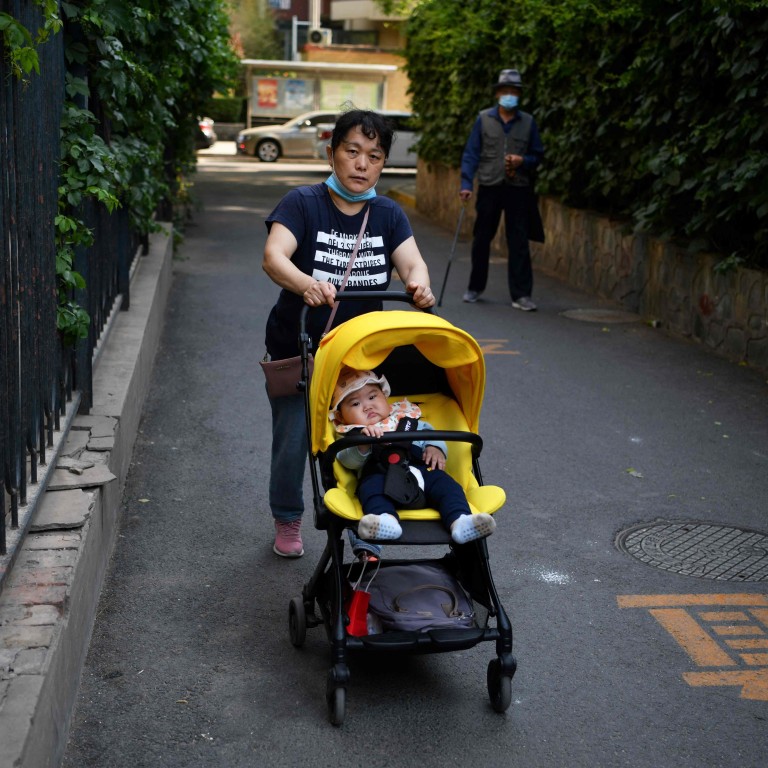 Letters
Coercive pro-birth policies are not the way to solve China's ageing population problem
Proposals such as making the birth rate a measure of a cadre's work performance and tying certain 'privileges' to having a second child are beyond the pale
Experience shows that policies that support would-be parents by reducing the time, financial and opportunity costs of childbearing have tended to succeed better
Earlier this week, China released its
2020 census data
. The new reality of slow population growth and rapid population ageing was, again, brought into sharp relief. Overall, the
Post's
coverage of the issue has been comprehensive, balanced and professional.
Winston Mok's
opinion article,
"China census underlines the need to go all out on pro-birth policies" (published May 13) offered some ideas for addressing challenges related to population ageing. Some of his ideas are reasonable. For example, building "high-quality public or state-subsidised childcare centres and kindergartens" has helped reduce the financial and time costs of child rearing in other societies.
Other ideas, however, cross a line. If implemented, they would have a high human cost, and, based on the experience of other societies that introduced clumsy measures to increase birth rates, are most likely to be ineffective. Consideration of the history of the use of crude numeric indices in performance evaluation suggests that any effort to make birth rates a factor in the assessment of cadres would be disastrous.
For individuals, making certain "privileges" (promotion, admission to university etc) conditional on having a second child would be coercive and indeed beyond the pale in terms of its basic lack of regard for human dignity.
Many ideas and an open discussion will be required to respond to China's emerging demographic paradigm. Learning from the experiences of other societies, as well as from the past, will be critical. In recent decades, societies around the world have experimented with a range of policies that seek to stabilise or increase birth rates.
To the extent that any have been successful, they have been ones that allowed couples to achieve their existing desired number of children by reducing the time, financial and opportunity costs of childbearing, not by pressuring couples into having children they did not want to have. Bullying women into giving birth and denying opportunities to children based on their birth order is not the answer.
Stuart Gietel-Basten and Cameron Campbell, division of social science, The Hong Kong University of Science and Technology