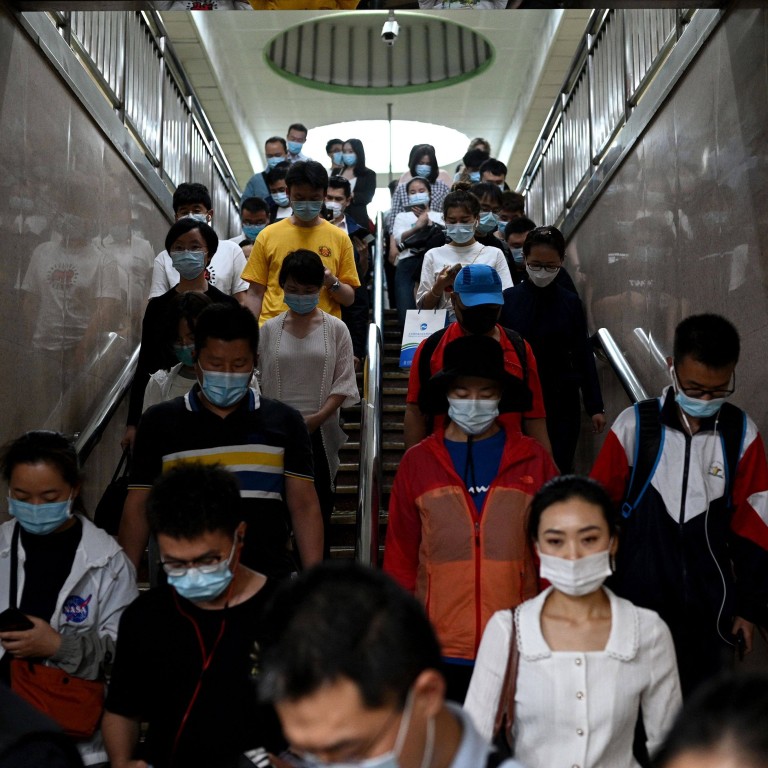 Letters
China's youth are lying flat: the fear is, so might their futures
'Lie flat' youth will lead China towards a more unequal society
As young people from the middle classes and below refuse to strive for upward social mobility, which they believe is out of reach anyway, this will over time only widen the income gap
A social movement calling on young people to "lie flat" (tang ping) is gaining popularity in China. Believers are mainly graduates and young working-age adults who, perhaps discouraged by their lack of prospects, refuse demanding jobs and seek to earn just enough to meet their physiological needs. Avoiding the pressure from peer rivalry and parental expectations, they choose the lifestyle of "lying flat".
But the phenomenon of young people losing their motivation to strive for betterment is not new.
In 2018, a documentary by Japanese broadcaster NHK featured the Sanhe Talent Market, a low-end labour market in Shenzhen. The jobs available at Sanhe required little education or skills. Wages were paid daily, which was just fine with the job seekers – "With one day's pay, you can have fun for three days" was their motto. When they ran out of money and could not find a job, they did not mind sleeping in a nearby park or selling their identity cards.
The Sanhe denizens were migrant workers who didn't have a sense of belonging to the city. They chose to "lie flat" because no matter how hard they tried, they could not earn enough for a reasonable livelihood.
Today, the prevalence of this "lie flat" attitude among young people from more privileged families is attributed to the skyrocketing cost of living and property prices. Many of them are university graduates and white-collar workers who toil in the
996 work culture
( six days a week, 12 hours a day) and still can't afford a better life for themselves, let alone think about marriage and having children. Therefore, "lying flat" is not just a way to reduce the cost of living, but also a passive way to articulate their grievances.
Social stratification has become more solid than in the past, when people could more easily move up the social ladder by working hard. With upward social mobility becoming a pipe dream for young people from the middle and lower classes, they now opt to work only for bare survival and enjoy more leisure time.
In the long run, this "lying flat" movement will lead to a decline in general income and threaten the employment of the middle class. A few may climb up the social ladder, but more of them will be gradually assimilated into the lower-income group, widening the gulf of wealth distribution. 
Jacky T.K. Tam, accountancy student, City University of Hong Kong